Mexico showed why they can win Copa America Centenario, and why they could fall
Mexico entered Copa America Centenario with high hopes. Some thought they could win the tournament, with arguably their best team ever set to play what might as well be competition on home soil.
In El Tri's opener, they showed exactly why so many were so high on them before the tournament. But they also flashed some warts.
There were long stretches where Juan Carlos Osorio's team looked magnificent. Their three-man backline was at ease, comfortable taking the ball away and distributing well. It was Rafael Marquez's pass that freed Andres Guardado for the cross on the opening goal of the match. And Diego Reyes' move to the midfield was seamless, allowing the diamond midfield to work perfectly. Between their constant movement, and the mobility of Mexico's front three, Uruguay never seemed capable of controlling time and space, not to mention tracking runners.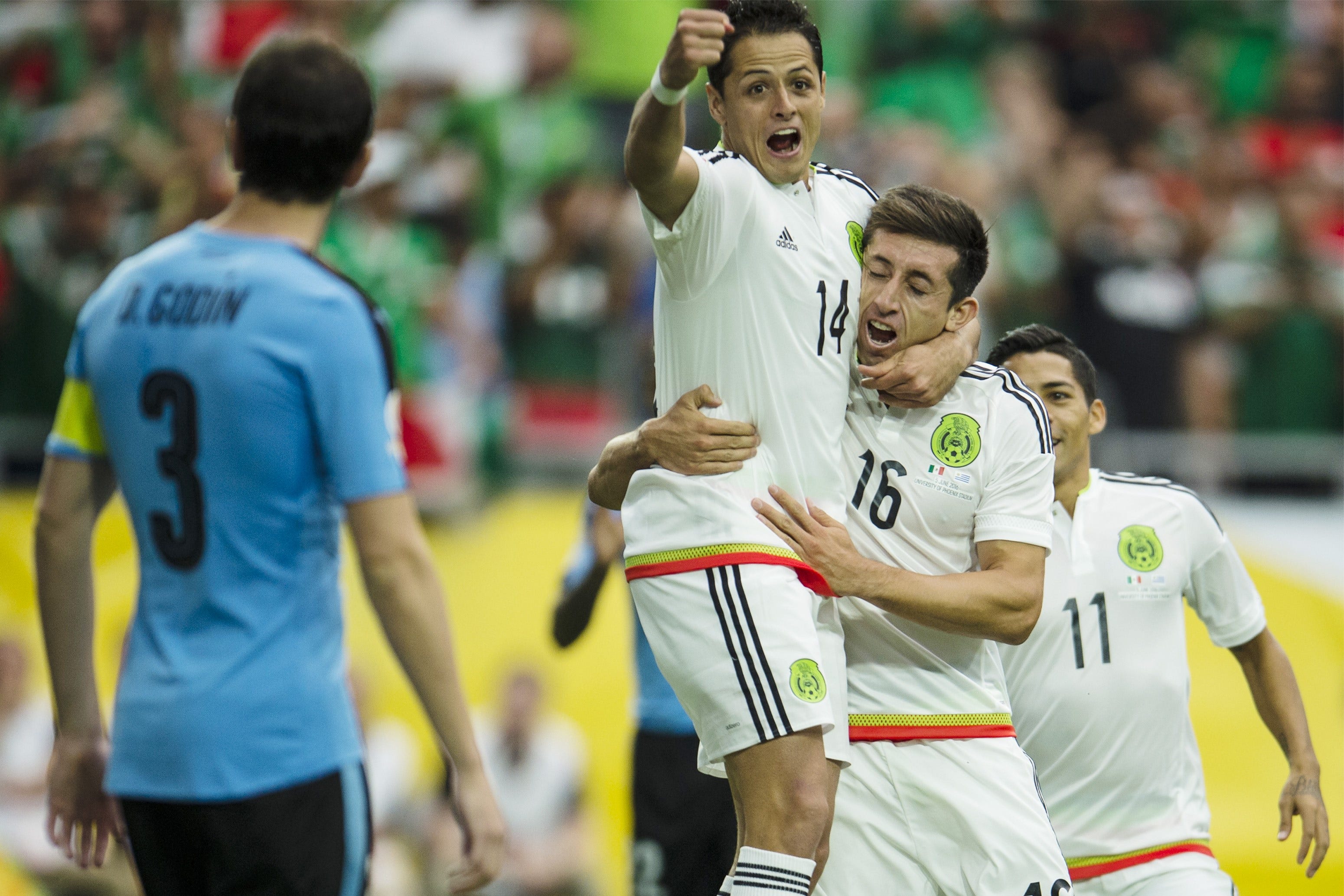 It was everything Mexico could have wanted from their side. All of that talent was just as good as billed, and it was clear why they had entered the match with seven wins in seven matches under Osorio. Even their subs shone bright, with Hirving Lozano and Raul Jimenez contributing on the last two goals, and it had El Tri thinking about how deep this team could go at Copa America.
Mexico scored three times on a good defense and could have had even more. A couple terrific last-ditch tackles denied Javier "Chicharito" Hernandez, and the Mexican star had a handful of other opportunities that were inches from being good.
On another day, Mexico could have won by six or seven goals. But on another day, they also could have lost.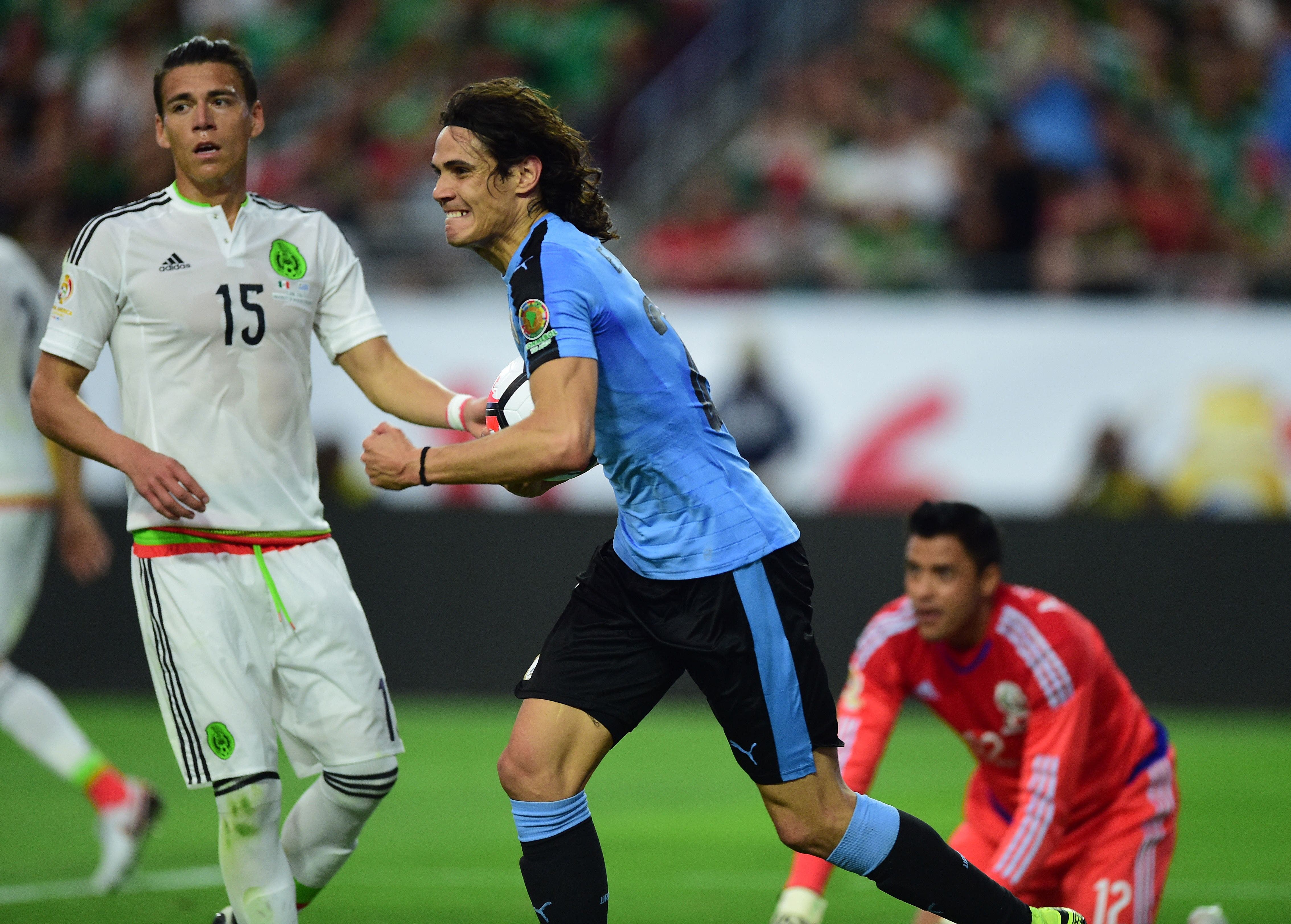 Despite scoring first, Uruguay had the best chance of the first half when Edinson Cavani was alone on goal. Only Alfredo Talavera's outstanding save kept El Tri in front. Diego Rolan also blew a great chance of his own, and Mexico were generally dreadful on set pieces and crosses. Talavera was too often lost on balls into his box, while Uruguay netted their only goal from a free kick.
There were also the 28 minutes when Mexico were a man up and all their discipline, attacking verve and defensive structure fell apart. Somehow, El Tri were significantly better on level terms than they were up a man. While that's hardly a killer — Mexico probably aren't betting on spending large stretches of Copa America playing against 10 men — it does raise questions about their mentality. They fell asleep in letting Cavani, in and Guardado got himself sent off for a pair of rash challenges, making it fair to doubt whether they have the mental makeup to make the breakthrough to winning a tournament of this magnitude.
Mexico's performance leaves you with two ways to view them: Impressed, having shown they're capable of beating a good team even without playing near their best, and concerned, knowing that their issues against Uruguay would have seen them beaten on another day.
At the very least, Mexico are massive favorites to win Group C. With three points in the bank, and matches against Venezuela and Jamaica still to come, El Tri look likely to take a full nine points from the opening round. But Mexico are dreaming of much more than simply winning their group.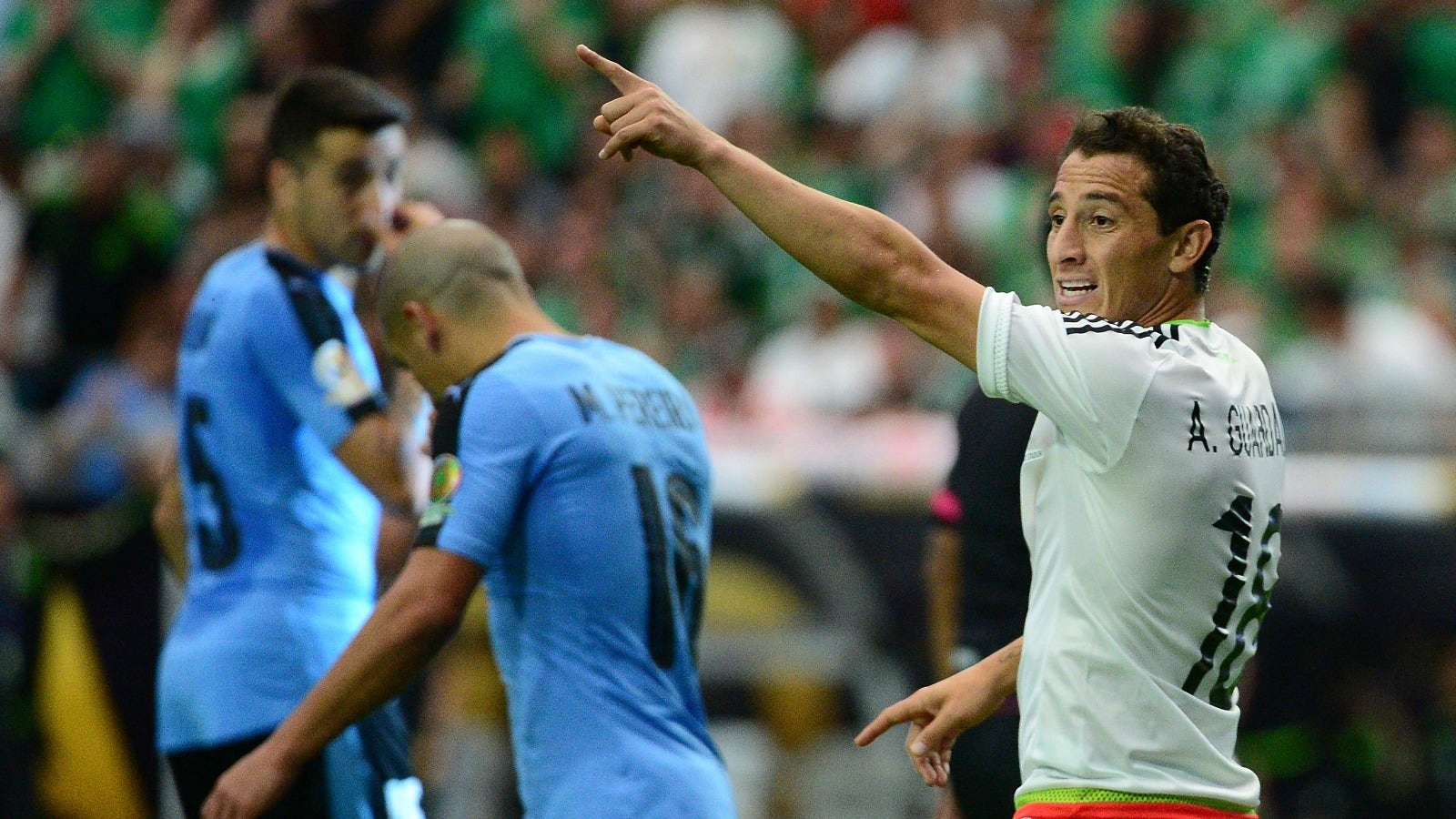 The quarterfinals will almost assuredly bring them either Argentina or Chile. They'll be tested just as strongly as they were by Uruguay, if not moreso.
The best of what we saw from Mexico on Sunday could beat Argentina or Chile. That team could win Copa America Centenario and match up with nearly any in the world. But that team was only on display for two-thirds of the match. The rest was played by a team that looked overmatched physically, and more important, mentally.
Mexico's opener gave those who pegged them as contenders plenty of reasons to feel like they had hopped on the right bandwagon. But the doubters had their own validation, too. It was the best and worst of Mexico, all in 90 minutes.
MORE FROM FOX SOCCER