Masuaku Injury Layoff Confirmed As Around 6 Weeks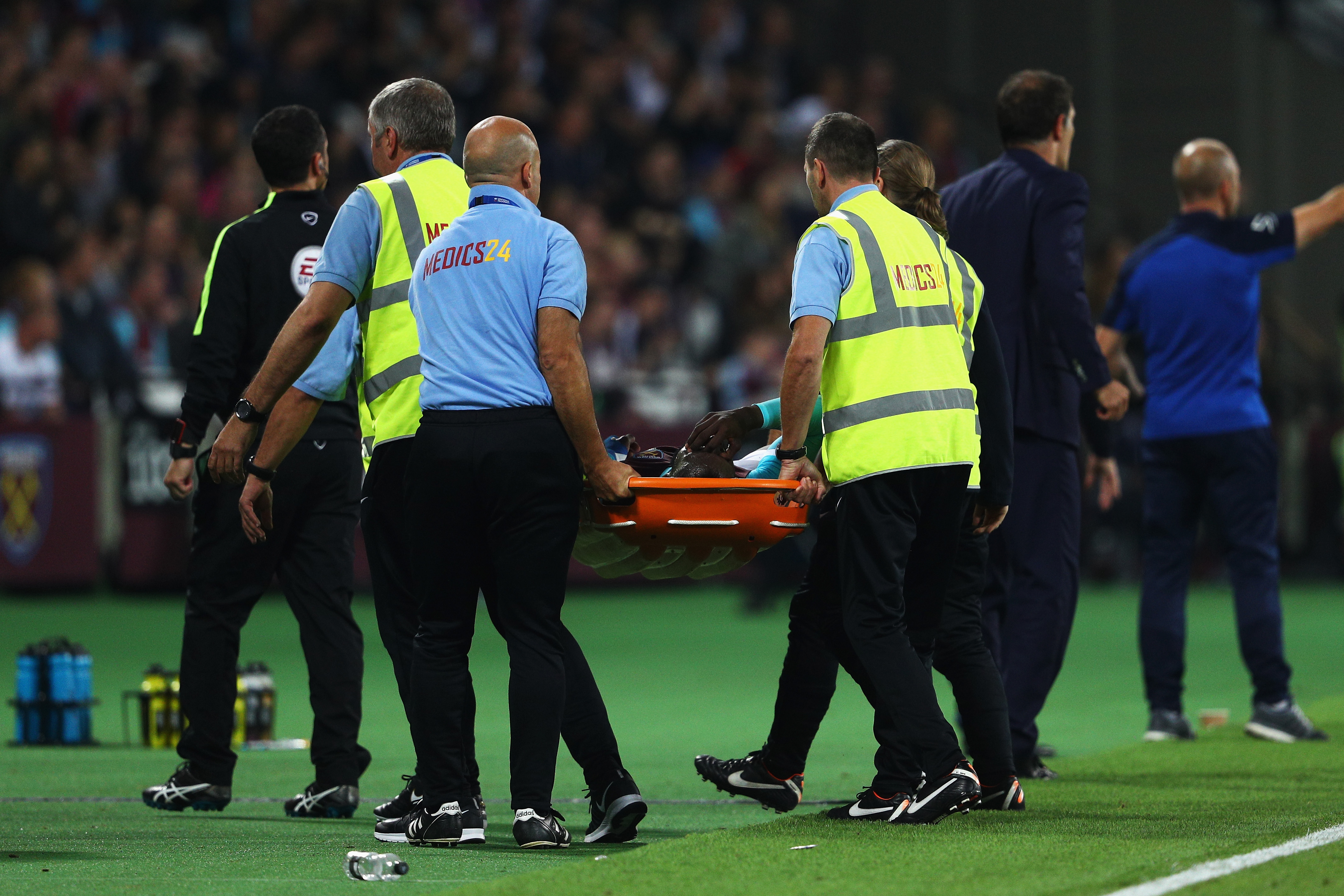 West Ham were forced into bringing a left back replacement to the club this summer, after previously ever present left-back Aaron Cresswell picked up a long term injury during a friendly. Simple, everyone thinks. That is until your replacement also picks up an injury.
The Plan
To start off with it was all very nice. Cresswell had never missed a game for West Ham in his time at the club. So why should we need to worry? Then he goes and gets injured for four months. Plan B.
So the club bring someone in. Someone who plays in the same manner and should be suited to the league and European challenge ahead. Once again it all seems sorted. Then that player goes and gets injured during a domestic cup game. Time for Plan C?
More from Green Street Hammers – West Ham
But what is Bilic's Plan C? What is he currently thinking ahead of Sunday's game?
Three At The Back
One think that the Croatian manager has favoured in the past is going for a three man defence. This would negate the need for anyone to play left back in the conventional sense, although it will force a man to play at left wing back. If you haven't been paying attention, we don't have any of those really either.
This will enable most players to play in their usual positions, and is usually strong against a team that will sit. It will mean the midfielders can press and the wing backs push and mop the loose balls high up. In theory.
However when we've played that recently we tend to be exploited. The wing backs we choose tend to actually be wingers, meaning their defensive positioning and work rate isn't what you'd usually want in that area. Will Bilic risk that again?
Left Back Number 3/4
The most likely plan in my opinion is to see another player fill in at left back. We don't have anyone whose favoured position is there but two players can fill in. Sam Byram has done some work there this season, and Arbeloa has played there throughout his career.
Out of the two of them, whoever doesn't play there will play on the right. I think that Bilic will stick Arbeloa on the left and keep Byram in at left back, rather than disrupt two positions in an already wayward West Ham defence.
The key for Bilic must be securing the leaky nature of the defence, and I think this is the best way forward. Arbeloa brings a lot of experience and Byram can focus on his natural game, giving the team the best balance possible in what is likely to be a very tough Premier League match.
This article originally appeared on