Mark Noble Slams Laughable Performance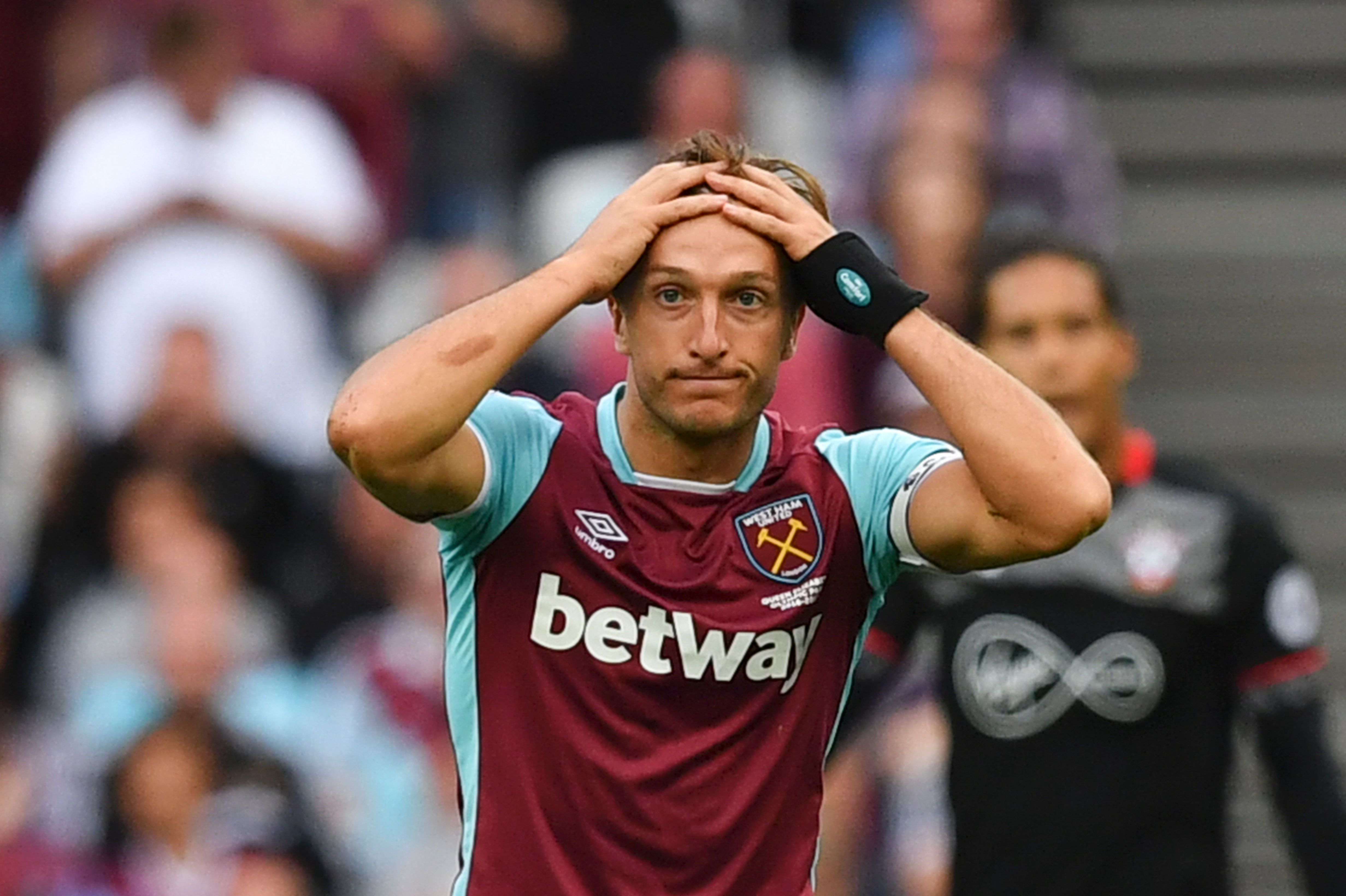 West Ham collapsed to their fourth defeat in a row on Sunday, and the pressure is building. With many players and managers happy to pull punches when criticising the team, the same can not be said for Mark Noble. The captain of the East London side was not willing to let his team off the hook.
Post Match Interviews
Many people, including myself, are a bit fed up with the normal post match interviews. Can you really learn anything from a player who has just run his hardest for 90 minutes? And one who is contracted to the entity that you're trying to get to say a bad word about. Not too many people are going to stand there and say much insightful or harmful to their team.
Which is why it was good to hear Mark Noble be so brutally honest about West Ham's form. How many times have we heard that players are working as hard as they can in matches, that there's nothing more we can do and the manager knows what he's doing? But the Captain turning around and saying that we were laughable? Very different!
Want your voice heard? Join the Green Street Hammers team!
Noble And West Ham Fans
More from Green Street Hammers – West Ham
Because of Noble's history as a Hammer himself and a long standing academy product, Noble has often been seen as the fans' voice within the club, and the fact he is currently the club captain makes that even more applicable.
The board are keen to keep him on side, because the move has alienated a lot of the fans. If Noble can be seen be be encouraging the fans through it then it will buy them time. His comments will show the board that no-one is happy with the form, and everything that can be done to alter it should be.
Hopefully this is not one of the last interviews with Noble as captain, as some fans have been slamming his performances recently and calling for him to be replaced. He is a good leader, although he does need to improve his play at the moment. Can he be the catalyst to turn things around?
This article originally appeared on