Manchester United: Zalatan Ibrahimovich better without Rooney around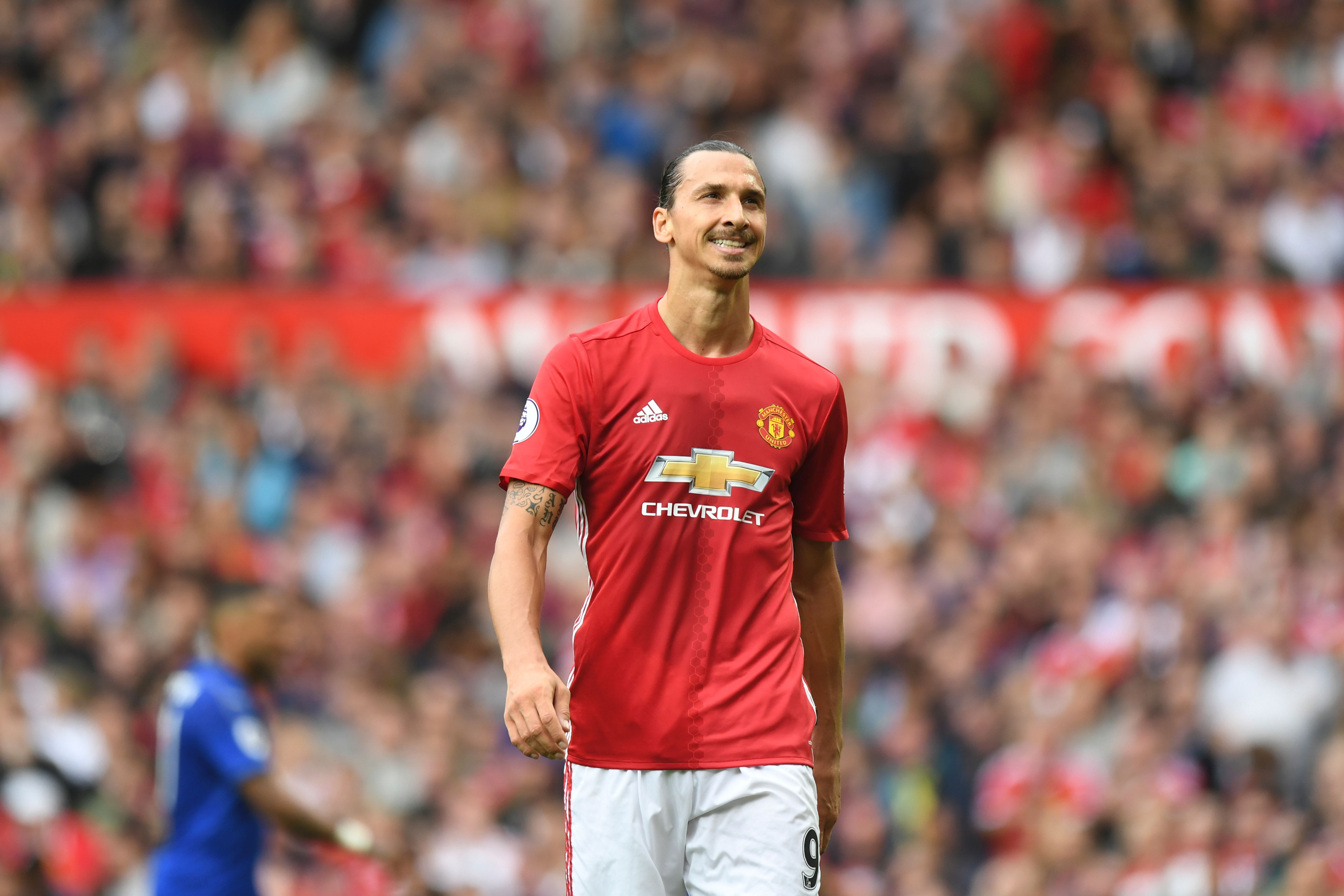 Zlatan Ibrahimovich didn't get on the scoresheet as Manchester United beat Leicester, but the striker is now better off without Wayne Rooney in the team.
Wayne Rooney watched on from the bench as Manchester United coasted to a 4-1 win over Leicester City. Zlatan Ibrahimovich didn't get himself on the scoresheet, but make no mistake, the Swede is better off now without Rooney around.
Ibrahimovich played as the lone striker, with Juan Mata as the number 10 and Marcus Rashford and Jesse Lingard in the wide areas. The front four had a good blend of size, strength, pace, energy, intelligence and passing ability.
It looked much livelier than the ponderous Ibrahimovich-Rooney partnership had prior. United scored four goals, although three of them were from set-pieces. The scoreline was not an indictment of very much.
Want your voice heard? Join the We Are Hooligans team!
No In-Editor Preview for 120 Sports Videos
Video Details
ID: 202671250
Source: 120 Sports
It was not an indictment of United's changed attack, how effective the changes to the team were or the impact of Rooney's absence. The scoreline was indicative of how poor Leicester were at defending set-pieces, and how good United were at attacking them. Nothing more.
More from We Are Hooligans
But in between the goals, in the first half especially, there were signs that this lineup suits Ibrahimovich much better. The Swede is not just a big target man who only wants to score goals and operate in the penalty box.
Ibrahimovich wants to be on the ball, involved in the link-up play and, at times, dropping deeper to do so. That cannot happen when Rooney is around. Both are dropping into similar areas and the team lack a goal threat in behind.
But now with Rashford and Lingard out wide, and Mata roaming more than Rooney would, Ibrahimovich is able to drop deep more freely and contribute in other ways. Rashford and Lingard are then happy to run beyond the striker and exploit the space.
You want Zlatan Ibrahimovich in and around the penalty box much of the time, of course. But it can be positive when he roams and drags defenders into positions they don't want to go in to. It creates opportunities for others.
Get the FanSided App
Rashford will enjoy running into the space vacated by Ibrahimovich. So, too, Lingard. And Anthony Martial when he returns. Mourinho had to do something with the team shape after four back-to-back defeats in all competitions.
Rooney was stifling the attack and now everything is a little bit smoother. Everything is a little bit more fluid. Everybody is in their best roles. Well, except Paul Pogba. But that's a discussion for another day.
Pogba played well against Leicester but future games will test the Frenchman more. More specifically, test his ability to defend and control a midfield. It's not his game, but we'll soon see how quickly, if he even can, he is adjusting to the role.
No adjustment for Zlatan, though. With Rooney out of the team, he looks much more natural in the United lineup. The goals have already been there with four goals in five Premier League games. Ibrahimovich has been good.
But the 34-year-old will play better overall without Rooney now. His influence will grow further. And that can only be good for Mourinho and Manchester United.
This article originally appeared on