Manchester United: Signing James Rodriguez would be mistake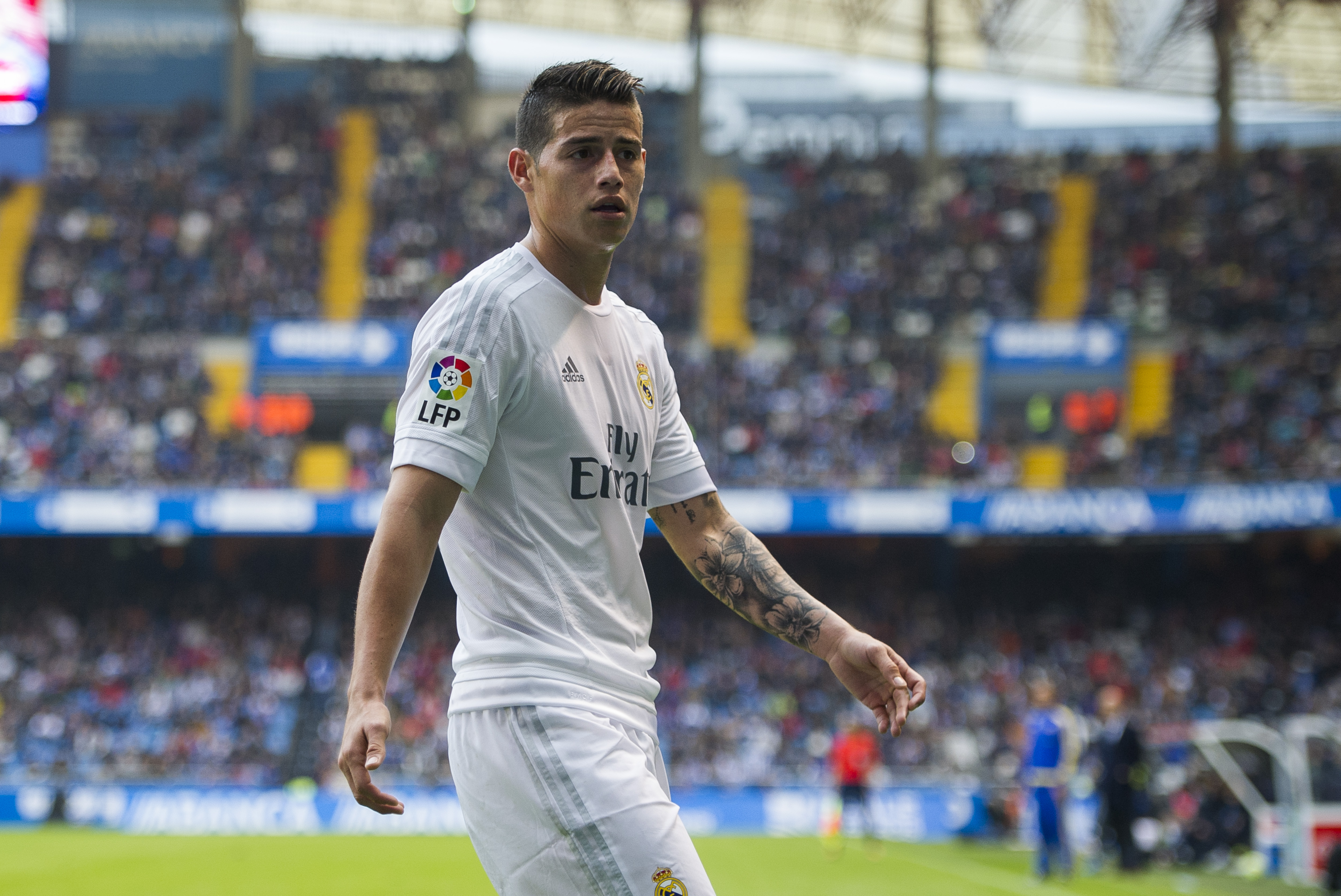 Manchester United are reportedly desperate to sign James Rodriguez from Real Madrid. Why is anybody's guess.
Jose Mourinho is desperate to bring James Rodriguez to Manchester United. Mourinho has offered Rodriguez a major role in the team in a bid to entice the Colombian to Old Trafford, according to The Sun.
Rodriguez is a wonderful player who has suffered due to the competition for places at Real Madrid. Los Blancos bought Rodriguez after his scintillating performances for Colombia at the 2014 World Cup. Since arriving, however, Rodriguez has never been able to reproduce those same displays.
The playmaker looks set to leave the Bernabeu at the next available opportunity, and there will be a host of clubs, price permitting, who will be keen to sign him. Manchester United should not be one of those clubs.
Want your voice heard? Join the We Are Hooligans team!
Is there no structure to United's transfer policy these days? Is the policy based on name value rather than position and fit? Rodriguez shines as a number 10, playing with freedom to express himself. That's the last thing United need.
Firstly, you've got the seemingly undroppable Wayne Rooney playing in the number 10 position. You've got Henrikh Mkhitaryan hoping to play there, but instead of being shunted out wide. And then you've also got the small problem of Paul Pogba playing in the wrong position, looking he's worth closer to £8.9 million than £89 million.
More from We Are Hooligans
Pogba needs an advanced role. The same role Mkhitaryan wants. The same role Rooney currently occupies. Why on earth would you want to sign another player for that position? It would be a waste of whatever the vast amount of money that Rodriguez would cost.
Rodriguez is worth it. But just not to Manchester United right now. That money could be used to buy players that the team actually needs, like a centre-back, a central midfielder (or two) or a right back. The Rodriguez fee might cover all three if you're lucky. And the team improves in the positions where it actually needs it.
How do you get Pogba and Rodriguez in the same team without hindering one or the other? Then try and get Mkhitaryan in there on top of that. And don't forget about Marcus Rashford, Zlatan Ibrahimovich and Anthony Martial.
Mourinho is having enough trouble trying to deal with the tactical issues he has right now. Rodriguez doesn't help those issues or ease them in any way – he compounds them. Mourinho should know that as much as anybody. But that's the most worrying part.
Mourinho, reportedly, wants Rodriguez. That indicates that the Portuguese is unaware of the issues he currently has. He must think Pogba works great in a two-man midfield. That Mkhitaryan will come good as a winger. And that Rodriguez is merely going to take over from Rooney in time.
If Mourinho really believes that, then he likely wont be around when the window opens next summer anyway. United already more than enough to deal with in their lineup. James Rodriguez would only make matters worse were he to arrive at Old Trafford.
This article originally appeared on