Chelsea vs. Manchester United will be all about N'Golo Kante vs. Paul Pogba
Chelsea host Manchester United in the quarterfinals of the FA Cup on Monday, but the real focus should be on the battle between Chelsea's N'Golo Kante and United's Paul Pogba. The two Frenchmen in the center of midfield are indispensable to their respective teams, and a spot at Wembley could hinge on their matchup in the middle of the park.
Former Chelsea manager Jose Mourinho's return to Stamford Bridge ended in embarrassment at the hands of Antonio Conte and his Blues by a 4-0 score in October. Now, five months later, they've returned, and will hope that Pogba can turn the tide.
In that first fixture, United were poor overall, and totally overrun in midfield. Pogba in particular was completely outworked and outplayed by Kante, with the former Leicester man taking Round 1 of their bout by a unanimous decision.
Kante's energy was one of the biggest factors that helped carry Chelsea to victory. He covered an amazing amount of ground, popping up everywhere and finding himself at the center of the Blues' intense pressure on the ball that forced United into mistake after mistake. His ubiquitous presence in midfield helped ensure Pogba and Ander Herrera weren't able to create any sort of rhythm in possession.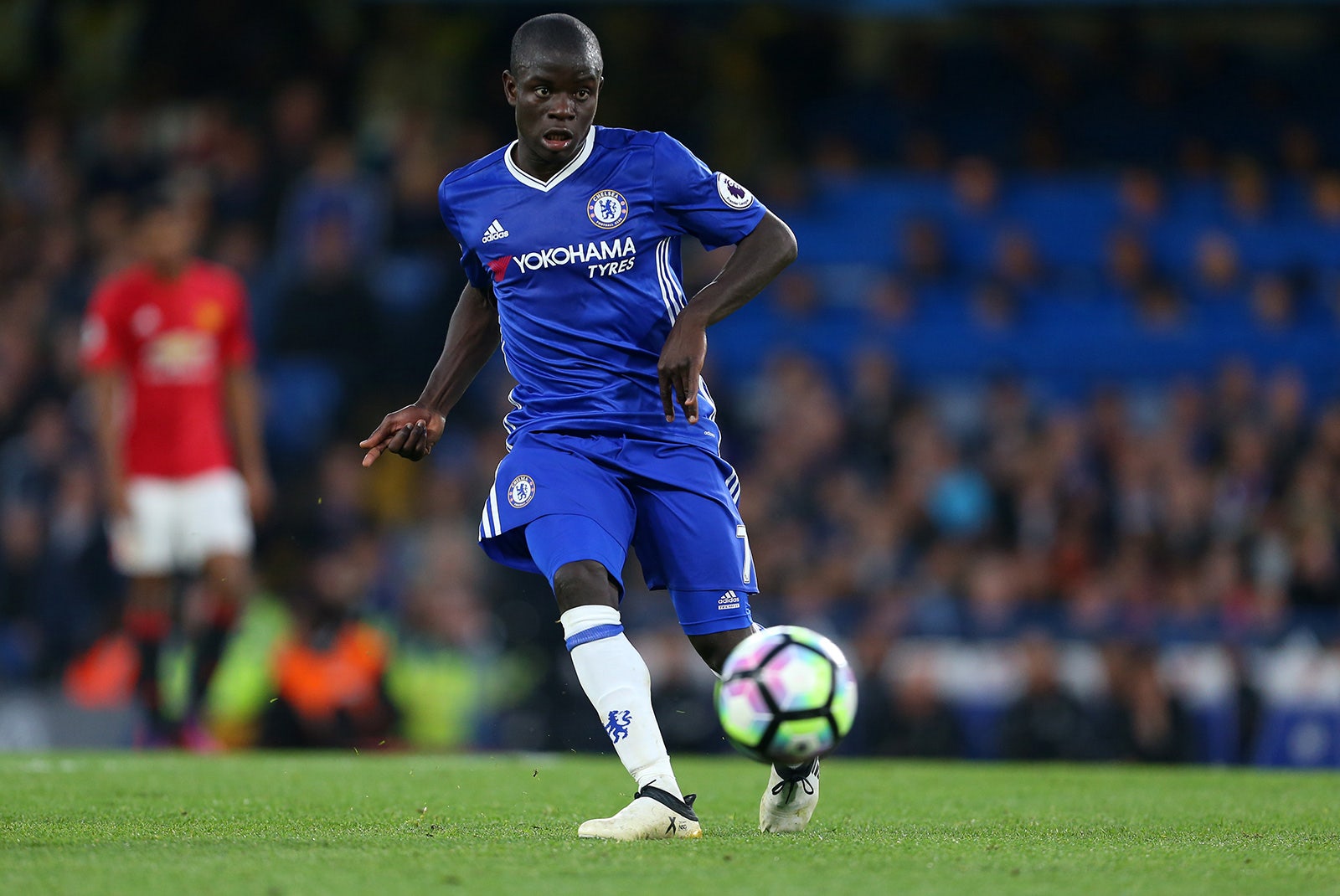 He even managed to run by Pogba and grab himself a goal in the rout, giving him a signature moment to hang his hat on in a match that was his signature to that point. He was the man, and Pogba couldn't do a thing about it.
Since then, Kante has gone from strength to strength. Alongside Nemanja Matic, Kante's midfield play provides the core of Chelsea's 3-4-3 system, and he's become perhaps the Premier League's most influential player. The little midfielder has garnered rave reviews for his never-ending running, his tackling ability, and overall ability to influence the match from start to finish. He was Chelsea's main offseason signing, and it's not a coincidence that adding him has turned the Blues into an unstoppable freight train this season.
On the other hand, Pogba's — and United's — form fluctuated wildly following the loss. Pogba initially struggled to settle into Mourinho's preferred 4-2-3-1 system, but in the months following the loss to Chelsea and continued struggles to get performances out of his team, The Special One has since seen the error of his ways, finally deciding to change his tactics to a midfield three. The tactical change has seen Pogba appear much more comfortable. No longer is he shoehorned into a single role, but instead given the freedom to impact the match in as many ways as possible.
Since United's last meeting with Chelsea in October, Pogba's play has improved steadily. He's since become one of the Premier League's best passers, shining in the heart of United's midfield, and alongside Herrera and Michael Carrick, United now have one of the best midfield units in the Premier League.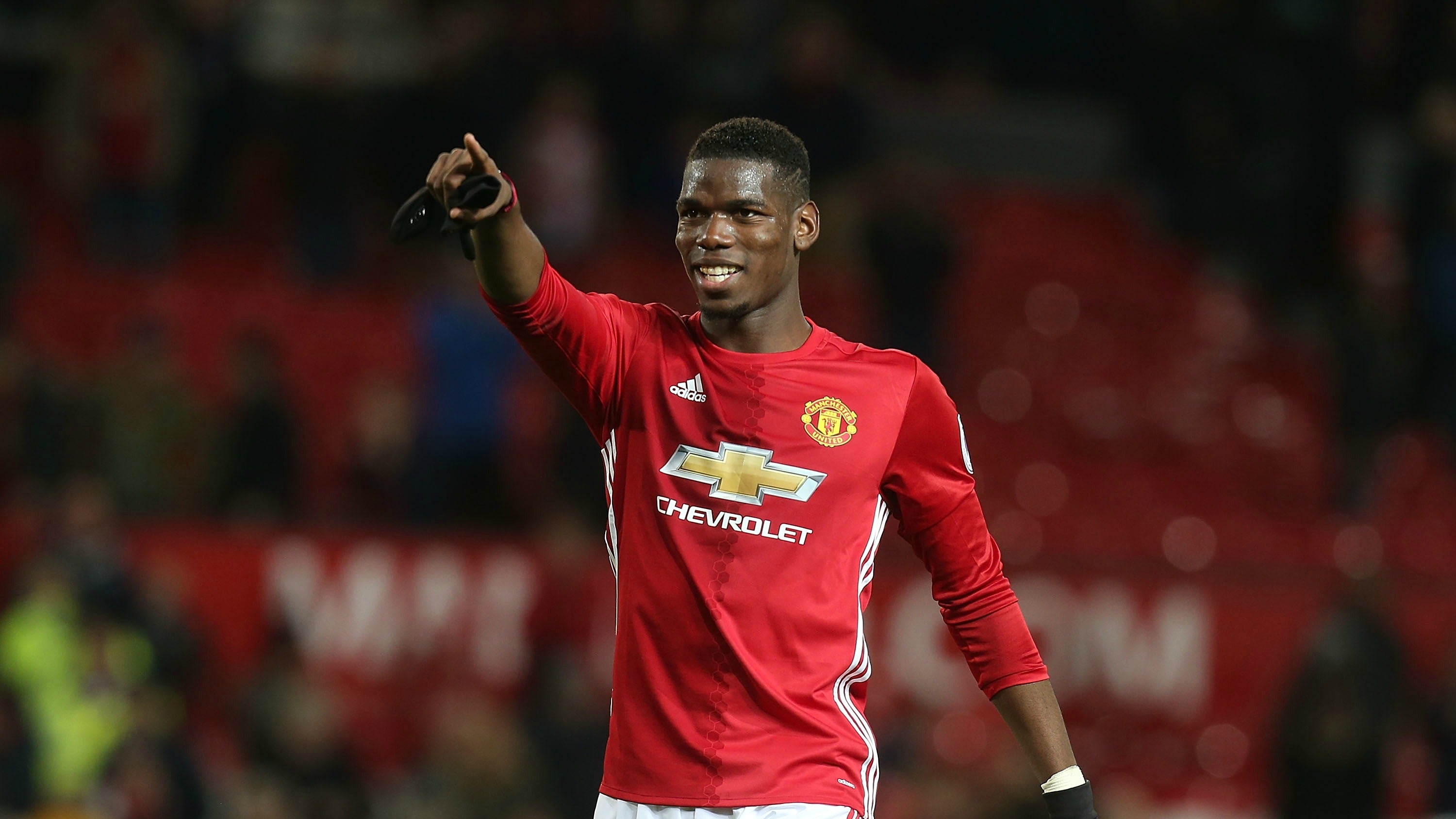 If there is going to be a difference between this match and the last time these two teams met at Stamford Bridge, it will have to be in the midfield, and it will have to be Pogba leading the Red Devils through the center.
That would have been true regardless of circumstance. After all, Kante already proved how good he can be. Pogba has to be at that level, but his importance is now magnified because of Zlatan Ibrahimovic's suspension. Not only will he have to orchestrate the midfield, but Pogba will also have to be a factor in the final third.
It's fitting that the match come down to these men. Both Pogba and Kante arrived this summer as their side's biggest signings. Kante is widely considered the purchase of the season, while Pogba's world record purchase is still a talking point every time he steps on the pitch. He's steadily improved, but he still has yet to truly convince the critics. Coming up against Chelsea for the second time, it's a massive chance for Pogba to show he can dominate against the Premier League's best, and to justify his price tag. There is no better way to do that then to topple the league's current midfield king in Kante and send his team to Wembley.
Kante vs. Pogba went to the Chelsea man the first time around, but now it's time for Round 2. Winner to the semifinals.