Manchester City vs Celtic: Thirteen people who competed for both clubs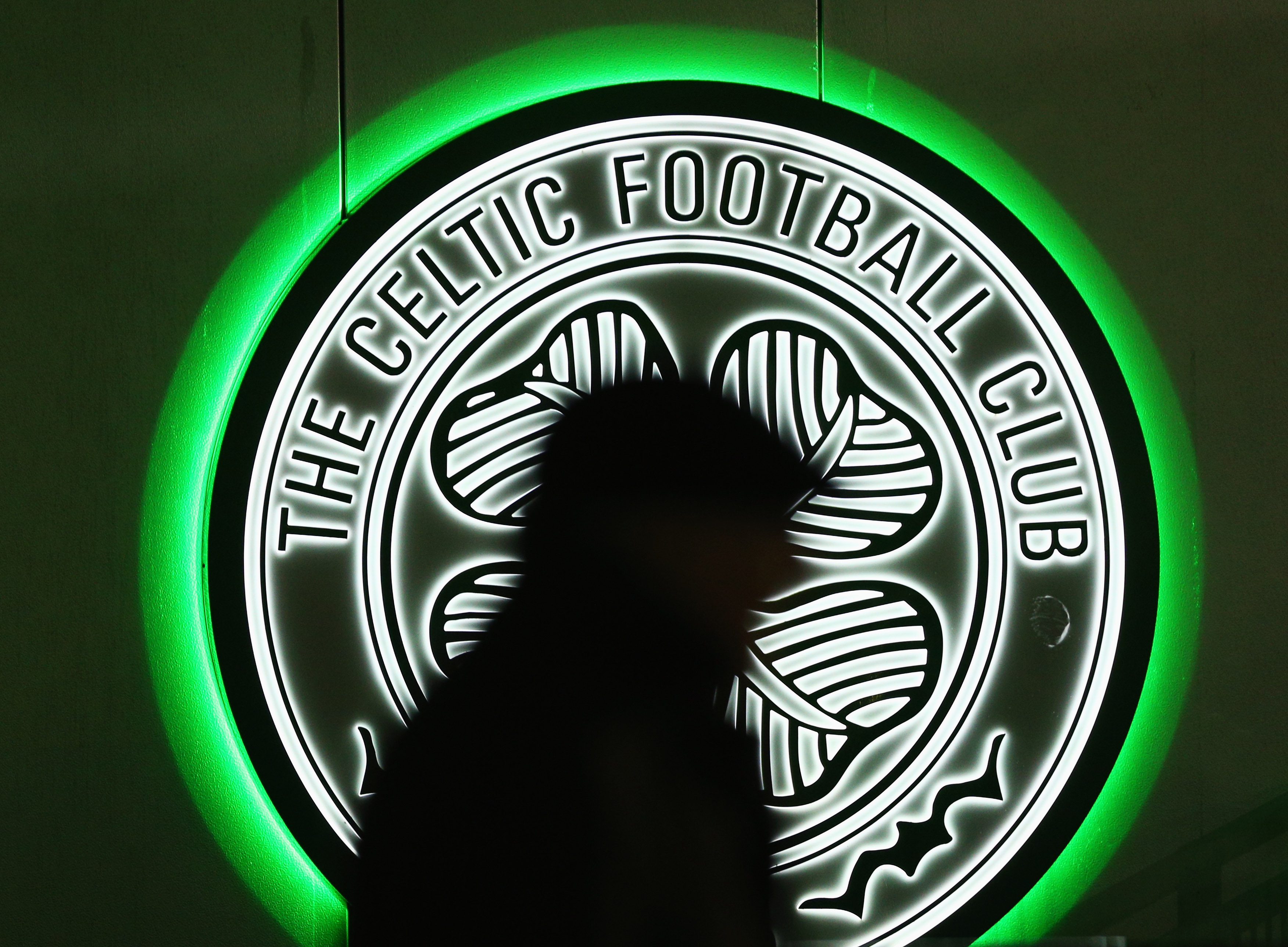 Manchester City and Celtic have never played a competitive match against one another, but that hasn't stopped the two clubs from having a history of coaches and players who were involved with both during their careers (Source: mancity.com).
13) Mick McCarthy
McCarthy played three seasons for Celtic (1987-89), most notably the first, where the Irish central defender helped the Hoops win a memorable double. The following campaign, Celtic took home to Parkhead another Scottish Cup title.
Prior to his time in the Scottish Premier League, McCarthy spent four seasons at Manchester City, when the Blues dwelt in Division 2. Like many City legends, McCarthy developed at Barnsley before coming to City.
Instrumental as a manager in Ireland's knockout stage run in the 2002 World Cup, McCarthy now helms Championship side Ipswich Town.
12) Eyal Berkovic
A flashy playmaker, Berkovic joined Celtic in 1999 after an ugly row with West Ham United teammate John Hartson. The Israeli dazzled at Celtic for two years before falling out of favor with manager Martin O'Neill.
Manchester City eventually secured the services of Berkovic for a thrifty £1.5 million in 2001. Berkovic proved pivotal for City. Some of his highlights for the Blues include playing a large role in a memorable 3-1 derby victory over Manchester United and being voted City's player of the year for the 2002-03 season, as reported by the club's magazine.
11) Jason Denayer
In 2014, Manchester City loaned Denayer to Celtic for a year. Denayer starred in the SPL for the Hoops. While there, he earned the honors of Celtic Young Player of the Year and SFA Young Player of the Year.
Since returning to the Etihad, the young Belgian hasn't stayed long in Manchester. Last season, Denayer played on loan for Galatasaray, and currently resides with Premier League rival Sunderland.
10) Scott Sinclair
Sinclair struggled to make a favorable, long-lasting impression while playing for Manchester City. He made 19 total appearances in three years of matches. City sold Sinclair to Aston Villa last season. Since then, the club was relegated to Championship.
Sometimes a change of scenery is all that's needed. Since signing with Celtic, Sinclair has scored six goals in 10 caps and is thus far in good form.
9) Kolo Toure
Signed in 2009, Toure was brought in to help transform Manchester City into a top-four, Champions League qualifying club after finishing 10th the season before. He went on to become the club's co-captain. Moreover, his presence helped attract his brother Yaya to sign for City in 2010. Toure continued to feature as a regular squad player in City's 2012 Premier League championship, as well as an FA Cup title.
After City, Toure played for Liverpool until he was released at the end of last season. Celtic manager Brendan Rodgers, who previously coached at Anfield while Toure was there, recruited the 35-year-old Ivorian to play in his central defense at Parkhead.
8) Geogios Samaras
Samaras did not have a good career at Manchester City. Expectations were high when the Blues signed the winger from Dutch side Heerenveen in 2006. He only notched 12 goals in 64 appearances and was £6 million bust.
When Samaras arrived at Parkhead, things went boom, more or less, for the Greek international. He netted 74 goals in 249 appearances, spending several years at Celtic.
Samaras now plays in the NASL, the second division of North American soccer below the MLS, for Rayo OKC.
7) Craig Bellamy
The Welsh journeyman bounced around Britain during his career. In the 2004-05 season, Bellamy spent a lot it on loan at Parkhead. It proved to be a productive year for Bellamy, scoring a total of 22 goals for clubs, Newcastle United and Celtic, and country.
After bouncing around from Blackburn Rovers, West Ham, Liverpool, Bellamy signed with Manchester City for about £14 million. He became a crowd favorite for City with his tough play. Bellamy put the ball into the back of net 15 times during his time at City before going on loan at Cardiff City and eventually reuniting with Liverpool.
6) Neil Lennon
Lennon only made one appearance for Manchester City between 1987 to 1990 after working through the club's academy and reserve team. With that said, Lennon did feature for Leicester City, but enjoyed most of his success at Celtic. He played there from 2001 to 2006. Lennon also managed the club in 2010 until 2014. He now helms Scottish side Hibernian.
5) Dedryck Boyata
A Manchester City academy product, Boyata but never really became a regular for the Blues in the six years (2009-2015) he spent in Manchester. The defender didn't play well in 13 appearances before going on loan at Bolton Wanderers and FC Twente.
Boyata signed a four-year contract with Celtic for £1.5 million in 2015. He's struggled at Parkhead and faced criticism for shoddy defense that led to critical goals in both European and domestic league matches.
4) Patrick Roberts
A youngster to watch, Roberts joined Manchester City in 2015 from Fulham. He made a few appearance before the talented attacking wide player was loaned to Celtic in January of this year. He scored six goals in 13 appearances for the Hoops to finish the campaign. Loaned for 18 months, Roberts is available to play against City in the upcoming UCL tie.
3) John Guidetti
An explosive striker, Manchester City signed the Swede in 2008. He proceeded to score 13 goals in as many appearances for the Under-18s. He also added an impressive hat-trick for City's reserve squad, embarrassing a Burnley reserve side that featured several regulars at the time.
Guidetti then went on various loan spells: Burnley, Stoke City, Feyenoord and yes, Celtic in 2014-15. For the Bhoys, he netted 15 goals in 35 starts. Now, Guidetti plays in La Liga for Celta de Vigo, where he blasted a screamer against Atletico Madrid to advance in the semifinals of last year's Copa del Rey.
2) Gerry Creaney
Creaney featured for Celtic from 1987 to 1994. In that period, the striker recorded 36 goals in 112 caps. He then relocated to Portsmouth before Manchester City exchanged Paul Walsh for him in 1995. Unfortunately, the hitman's lethality proved inconsistent for the Blues. He only scored four goals in 21 matches for City. Then the loans came before City had enough and sold Creaney to St Mirren in 1998.
1) Billy McNeill
McNeill both played and managed Celtic, making him a legend for the Bhoys. The defender is renowned for captaining Celtic to European Cup glory in 1967. This achievement crowned a fantastic career in which McNeill Celtic won nine Scottish League championships, seven Scottish Cups, six Scottish League Cups and scored 22 goals in 486 appearances.
McNeill moved to Manchester City in 1983, where he managed for three seasons and masterminded the Blues' promotion to the top flight in 1985. After a time at Aston Villa, McNeill returned home to Glasgow to command his beloved Celtic. By the time he was done at Parkhead in 1991, McNeil had a major hand in 31 trophies for the club.
FOLLOW MAN CITY SQUARE ON TWITTER AND FACEBOOK.
This article originally appeared on