Manchester City: Third Kit Officially Revealed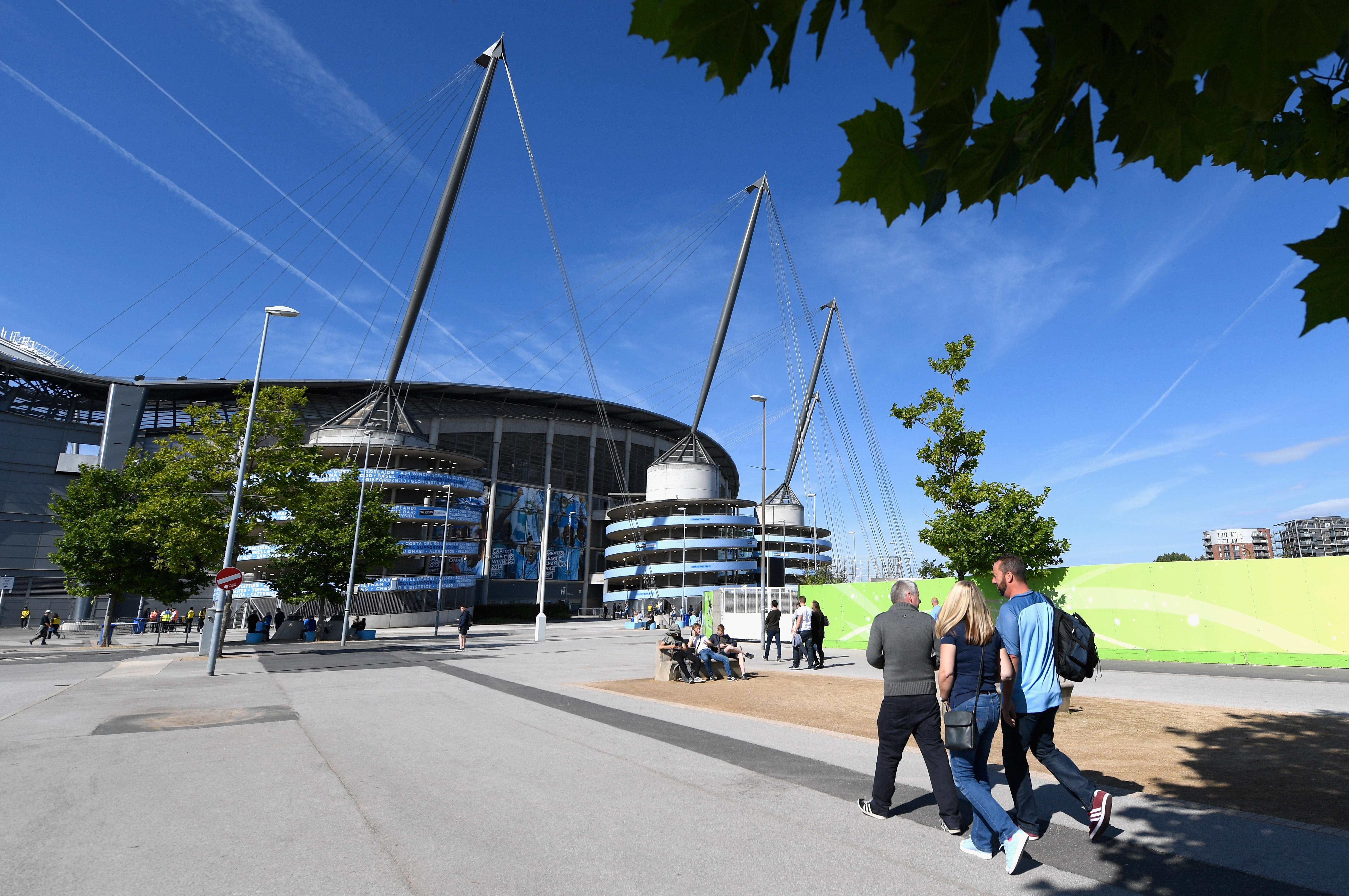 After getting glimpses during Man City TV segments, the club officially debuted the new third kit for the 2016/16 season on Tuesday.
So far this season Manchester City has been pulling out all the stops. Impressive starts to both the Premier League and the Champions League have seen them win 8 straight matches. Even off the pitch they are innovating, with the announcement of robots in the stadium soon. Seriously.
On Tuesday the club kept the wave of excitement going with the official reveal of the 2016/17 third kit. The design had been spotted by a few eagle-eyed City fans in past videos, but nothing had been confirmed.
FOLLOW MAN CITY SQUARE ON TWITTER AND FACEBOOK.
Check out the new orange and purple fade kit below.
New Manchester City players John Stones and Leroy Sane were on hand for the debut along with a few other true blue fans. The design is another bold look for City after the black and maroon away kit they have been wearing this year.
There is definitely an element of swagger to the new City designs this year. The club confirmed that they will be wearing them in away Champions League fixtures. Many are already speculating the trip to Camp Nou to take on Barcelona is definitely one of the matches.
The third kit will officially go on sale Thursday at the Manchester City Store. The full authentic jersey will cost $150 and the replica $90. Kits will be available in Mens, Womens, children and small kids, along with matching shorts and socks.
With the EFL Cup match against Swansea coming up tomorrow, will we get to see the new kit this week? While it would be nice, I have doubts that City is going to want to debut a new design during an away trip that will not be widely televised.
FOLLOW MAN CITY SQUARE ON TWITTER AND FACEBOOK.
More from Man City Square
This article originally appeared on