Manchester City: Rushing Vincent Kompany back for derby is unnecessary risk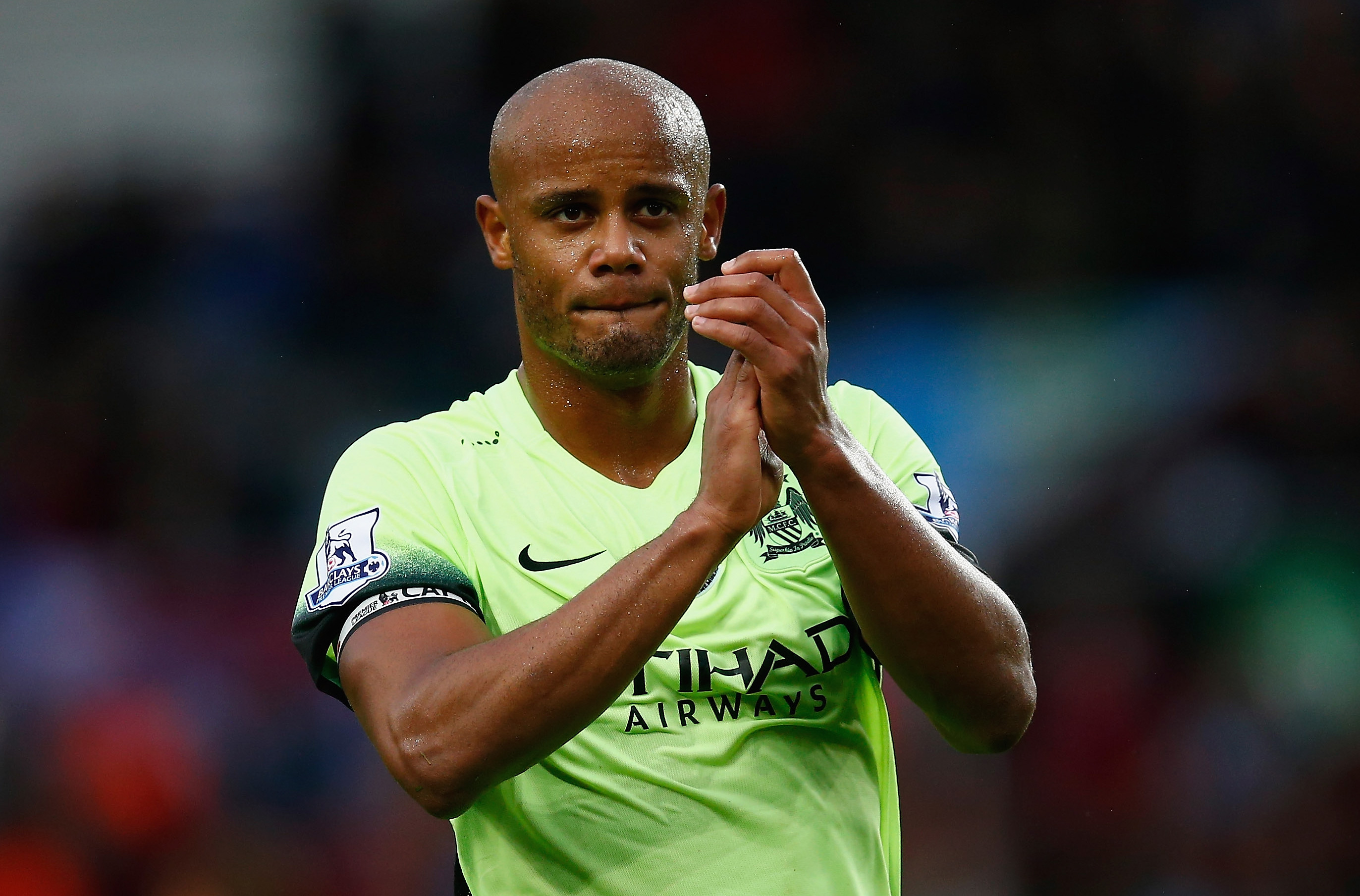 Manchester City's game against Manchester United might be the biggest game of the new Premier League season so far, but Pep Guardiola still needs to resist temptation to bring back centre-back Vincent Kompany.
Manchester City centre-back Vincent Kompany is being linked with a potential return to the City starting lineup this weekend. City, of course, play their local rivals Manchester United, but fielding Kompany would be an unnecessary risk at this stage of the season.
Jose Mourinho, too, has injuries to contend with and talks of United fielding players who are not physically where they should be is being debated. Now Pep Guardiola, allegedly, could consider fielding Kompany, despite the Belgian not playing a single minute for City for more than four months.
It's totally unnecessary. Guardiola has concerns over Nicolas Otamendi returning from international duty late on Thursday before Saturday's derby. But Kompany is still working his way back to fitness. What's the rush for one game?
Want your voice heard? Join the We Are Hooligans team!
Ultimately, that's all it is: one game. One big game. But still only three points on the board for a win. The title will not be decided in September. If this game was in March, then it would be a different story.
You also have rival contenders who may eventually turn out to be one of these team's biggest rival for the Premier League title. United and City can't worry about each other too much and take their eye off the long game that's going on.
More from We Are Hooligans
Arsenal and Chelsea, in particular, are still to fully show their hands this season. Whilst Leicester, Tottenham and Liverpool will also feel like they have more to prove. You don't know the lie of the land right now after just three games.
City need Kompany for as much of this season as possible. A partnership with John Stones could be perfect for the style Guardiola likes to play. But that partnership is needed for more than just one game.
You can beat United 6-1 again, but what's the point if you damage your long-term ambitions? Aleksandar Kolarov has done well enough in the role at centre-back this season. If Otamendi can't go, then Guardiola should turn to the Serbian left back to fill in for a game.
If Kompany happens to be 100 percent fit and healthy, then fine. Play him by all means. But what are the chances of that? If he was that fit already then Otamendi wouldn't even be in the conversation to begin with.
Guardiola is clearly exploring his options. But the Spaniard had the right approach a few days ago. Guardiola spoke of Kompany only coming back when he is absolutely ready. And that's the right course of action.
It might be tempting to throw an almost-fit Vincent Kompany into such a big game. But it's a temptation that Guardiola needs to resist.
This article originally appeared on