Manchester City: Pep reveals more about himself than Kompany's return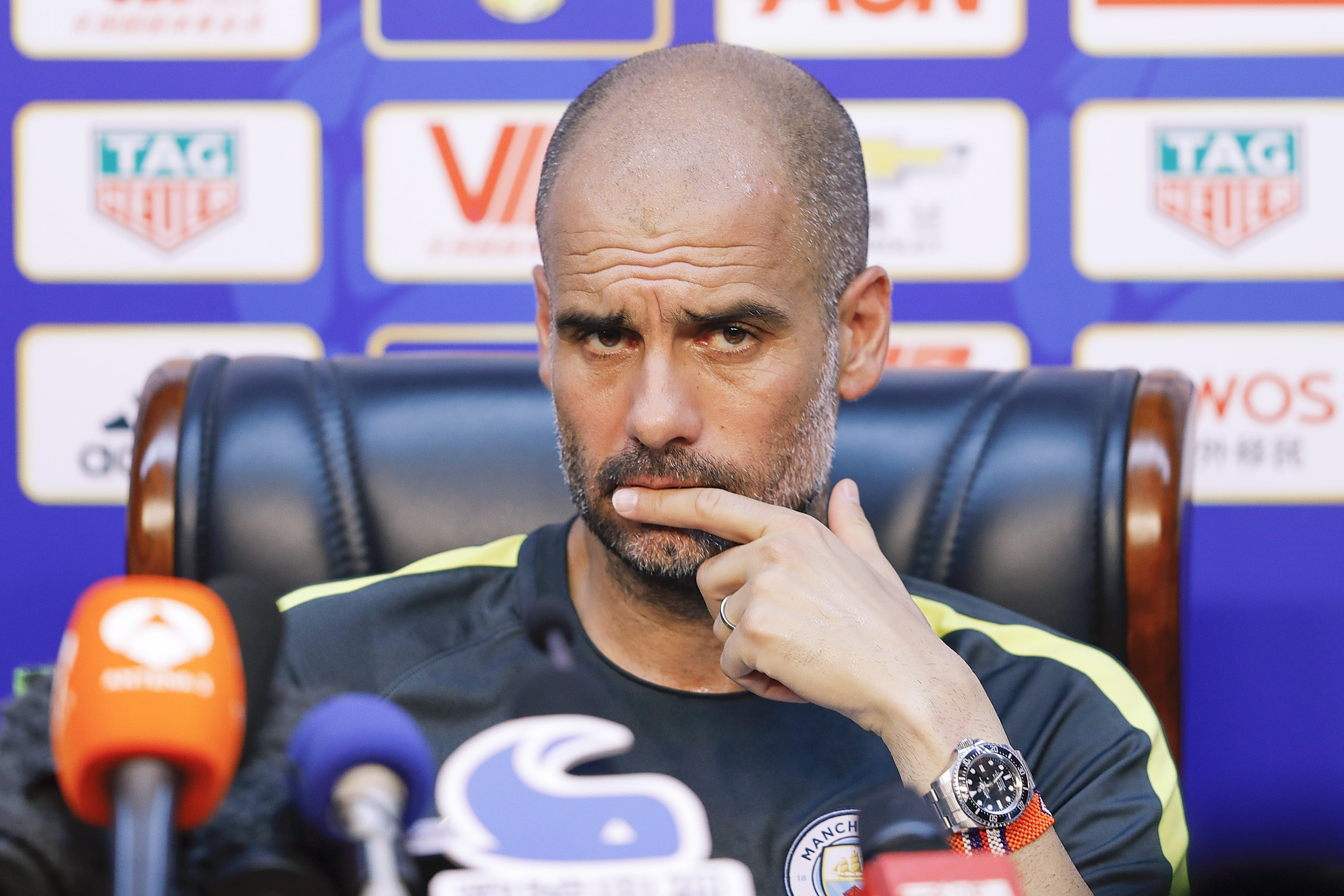 All that can be deduced from Pep Guardiola's latest remarks on recovering Manchester City skipper Vincent Kompany is that Guardiola's a supreme perfectionist.
After Pep Guardiola's latest comments about the status of injured Vincent Kompany, Manchester City supporters still have little to go on about when the Belgian center half will make his appearance at the Etihad this season. Instead, what is becoming increasingly known is Guardiola's management style and personality.
Kompany won't return until Guardiola is convinced he won't break down again, according to the Manchester Evening News.
Guardiola declared thusly:
Every day Vincent is much better but still the blood tests are not perfect.

And until the blood tests are perfect, he is not going to play with us. You have to avoid a situation where he starts he gets injured again. Ok, you have to accept the injury if it's because of football, but not for the reasons that have happened to Vincent in the last three years.

He has missed a lot of games. It is important for us because he is good.

He had something in his muscle that was not right. In the right moment, he is going to tell us the muscle is okay.
Blood tests? Yes, Kompany is undergoing tests to analyze his enzyme levels in order to determine his fitness and durability. His word apparently isn't good enough. His performance during training isn't sufficiently reassuring. A thorough physical from knowledgeable trainers isn't trustworthy. Guardiola, so attentive to the most minute details, wants guarantees at the molecular level before he trots out Kompany to command the defense.
Guardiola takes micromanaging literally. Even this most recent example is surprising. The junk food ban and weight restrictions are one thing; the rules about eating lunch with different people each day to prevent the formation of cliques and having a sign-in roll call are another. Heck, even the possible injunction against hotel stays on the eve of home matches seems less extreme.
Want your voice heard? Join the Man City Square team!
Does this remark or any of Guardiola's overall comments on Kompany's health tell anyone when exactly he makes his long-awaited return? Nope. What are these apparent non-football "reasons" that have left Kompany incompacitated for these last three years? No idea. Is Guardiola a totalitarian when it comes to running his teams? Most definitely.
Of course, steps should be taken to ensure Kompany's health. He should not be rushed back. Moreover, he's arguably been City's most valuable player for the better part of a decade. In fact, I've argued that Pep should take his time when it comes to Kompany. But this, this pedantic lab work seems too much. Kompany has returned to training. Shouldn't it be sooner rather than later for the pillar of the defense to take his position at the heart of the backline? There's just more questions than answers at this point, and it's getting vexing.
FOLLOW MAN CITY SQUARE ON TWITTER AND FACEBOOK.
Anyway, all that is certain is that the perfectionist Guardiola won't risk any of Kompany's blood for the cause until he sees no need to separate it in whirring centrifuges.
You don't know need high tech, scientific machinery to tell you what that means.
More from Man City Square
This article originally appeared on