Manchester City: Kelechi Iheanacho ready for a crisis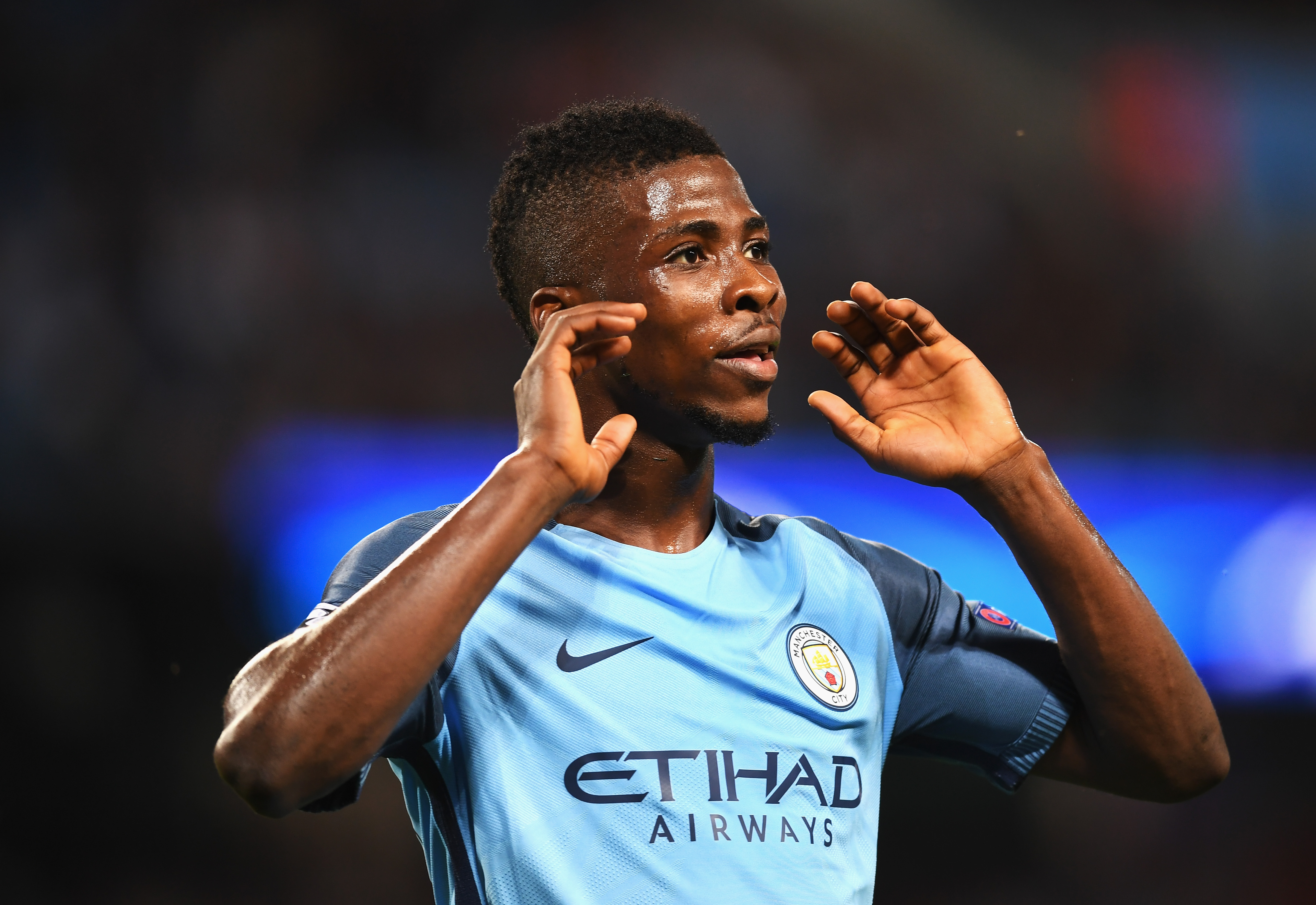 Manchester City are looking to extend Sergio Aguero, but should he push for an exit, Kelechi Iheanacho is ready for the responsibility.
Manchester City has been blessed with the presence of Sergio Aguero for several years now. He has established himself, not only as the best striker in England, but also as one of the best strikers in the world. He is frequently tied to the likes of Real Madrid, but through it all, he remains a Mancunian.
As such, rumors that he would be leaving Manchester City at the end of his contract in 2019 may not have been the most welcome words. Pep Guardiola maintains his belief that Aguero will sign an extension and not head towards the exit door, though.
Whatever happens with Aguero, that is not what I am here to discuss. I am here to discuss the possibility that Aguero pushes for the exit, leaving Kelechi Iheanacho in the driver seat. How confident should we be that the young Nigerian teenager can handle the situation?
There is no beating around the bush. Iheanacho may only be 19 years old, but there is one thing this man knows how to do – score. He continues to score no matter how he is utilized and no matter how much time he is given.
Let's look at the numbers, in case you aren't familiar with them, or if you just like marveling over those numbers like I do.
Last year, in his inaugural year, mind you, Iheanacho netted eight times in less than 800 minutes. You don't need to be good at match to understand how potent that is.
More from We Are Hooligans
This year, as young as the year is, he has played just 77 minutes, but has two goals and two assists in that time. That means he has contributed to more goals in 77 minutes than Aguero has in nearly 300 minutes (three goals).
I'm not saying that it would be seamless or that Iheanacho would be an upgrade to Aguero or anything. But with the attack that Pep is building, Iheanacho has adapted. He did very well last year under Pelligrini and has acclimated seamlessly into Guardiola's system. He just keeps scoring and contributing.
It's still a small sample size, but usually when citing a 'small sample size' it is because of a lack of production, not because of over-production. This kid is ready for a bigger role.
So while Aguero will certainly not be exiting tomorrow, if he were to leave at some point, there is no reason to panic or pull a Jose Mourinho and sign an over-the-hill superstar. Give the spot to the young kid and let him revel in the new responsibility.
This article originally appeared on