Manchester City: Introducing #CityPulse – Interactive Matchday Boards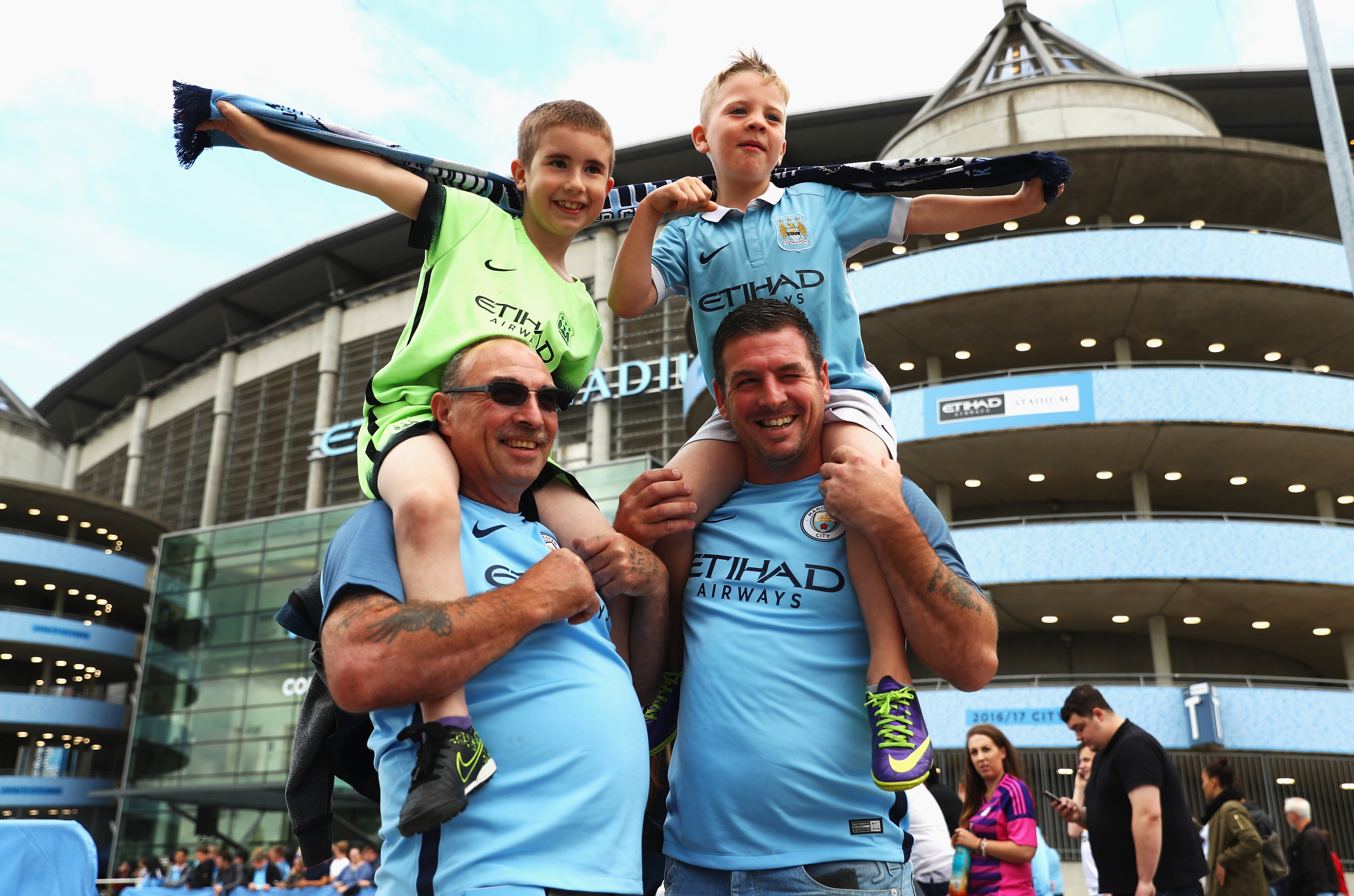 A glass tunnel and robots simply weren't enough for Manchester City. Introducing the latest element to the matchday experience – Interactive Boards.
It is a great time to be a Manchester City fan – both on and off the pitch. The club has won nine straight across 3 different competitions to kick-off the 2016/17 season. The side is scoring and playing attractive football and on top of the EPL.
Off the pitch the club has been rolling out one new fan element after another. First there was the plans for a new glass tunnel in which fans can watch the team come and go during game-day. Then last week they announced a small army of robots which will 'entertain' fans before and during matches.
Now comes the addition to Matchday Digital Interactive boards developed by SAP. The new feature debuted this past weekend before the Bournemouth match in City Square. [Note: We here at Man City Square think that is a great location the club selected.]
The digital wall has real-time play stats for all of the Manchester City clubs, videos, and a touchscreen interface. Throughout the season City will be rolling out more features on the wall including "head-to-head competitions, CityTV content, fan quizzes and polls".
The Head of Cloud technology at SAP UK, Kevin Kimber, was on-hand to speak about the first in what should be a series of new innovations the City fans can expect to enjoy.
Kimber stated "We're excited to unveil the CityPulse Wall for Manchester City fans, the latest in a series of technology innovations designed to reimagine and transform the ways that data can inform and enhance the fan experience.""
No In-Editor Preview for 120 Sports Videos
Video Details
ID: 202722270
Source: 120 Sports
FOLLOW MAN CITY SQUARE ON TWITTER AND FACEBOOK.
More from Man City Square
This article originally appeared on