Manchester City: 'Humiliated' Yaya Toure? Why did it take so long?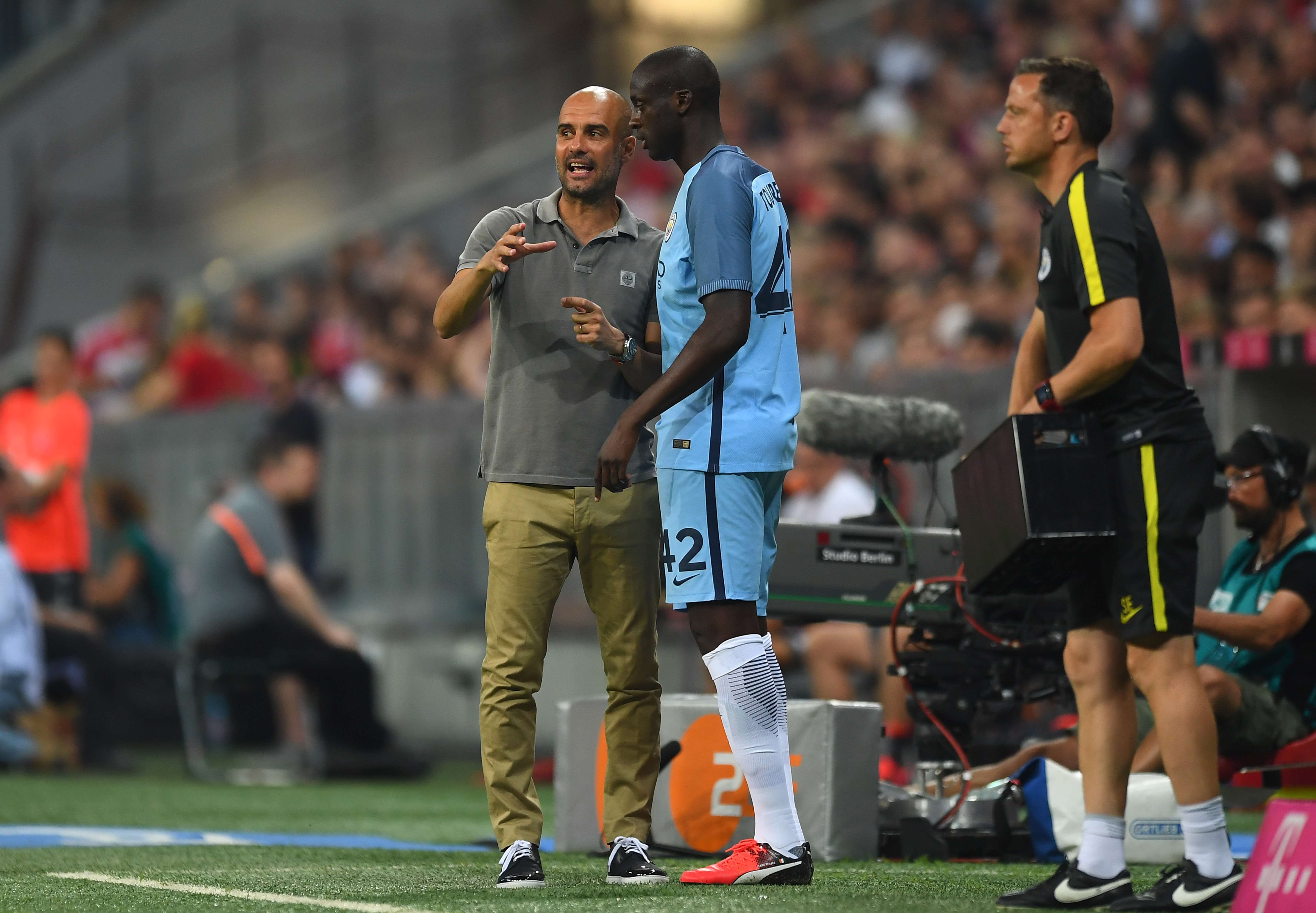 Allegedly, Yaya Toure is "humiliated" from being snubbed from Manchester City's UEFA Champions League group stage roster.
In comments to the Mirror, Yaya Toure's agent, Demetri Seluk, criticized Manchester City manager Pep Guardiola for leaving Toure off the Champions League group stage roster. Seluk has some choice words for the Catalan:
It is Pep's decision and we must respect that.

If he wins the Champions League for City this season then I will travel to England and I will say on television that Pep Guardiola is the best manager in the world.

But if City don't win the Champions League then I hope that Pep has got the balls to say that he was wrong to humiliate a great player like Yaya …
I get an agent sticking up for his embattled client. After all, his career becomes much more lucrative, his success being tied to the success of his clients within his menagerie. But Seluk's criticisms, if indeed true, just shows narcissistic ego of professional athletes.
The only real question is why now is Toure "humiliated"? He's been inconsistent in his play for years now, taking not only plays but entire matches off. At 33, it looks like Toure is nursing the handsome £220,000-a-week wages — money so high no one could afford to take him on loan — until his contract ends at the end of the season. Does Seluk "got the balls" to explain all that?
It's truly nice to see to Toure finally take a little pride in his work, but it might be too late already. Guardiola has been single-minded and ruthless in shaping City to meet his beatific vision for the club — he is a man on a holy mission for the club's faithful. The manager hasn't looked squeamish marginalizing Samir Nasri, Wilfried Bony and Joe Hart. And forgive the pun: Hart has shown way more heart than Toure during his time stint at City. It's nice for Toure to realize he might have to redouble his efforts if he want a future here, but it might be already too late.
The keyword is "might." There's no doubt Toure is a "great" player, and most sides would be blessed to boast his services. His greatness has never been in question but his work ethic. It is entirely possible that due to injuries to Ilkay Gundogan or Fernandinho, he gets an opportunity to impress Guardiola and makes the most of it. His demotion out of the first team might finally put things in perspective and motivate him to strive for his once dominant form. Then again, it's Yaya Toure, so who knows.
And that's the point. I have only one-word response to him being "humiliated," as it shows there are consequences for his actions.
FOLLOW MAN CITY SQUARE ON TWITTER AND FACEBOOK.
Good.
More from Man City Square
This article originally appeared on