Manchester City: Even without playing, Yaya Toure set for £10m payday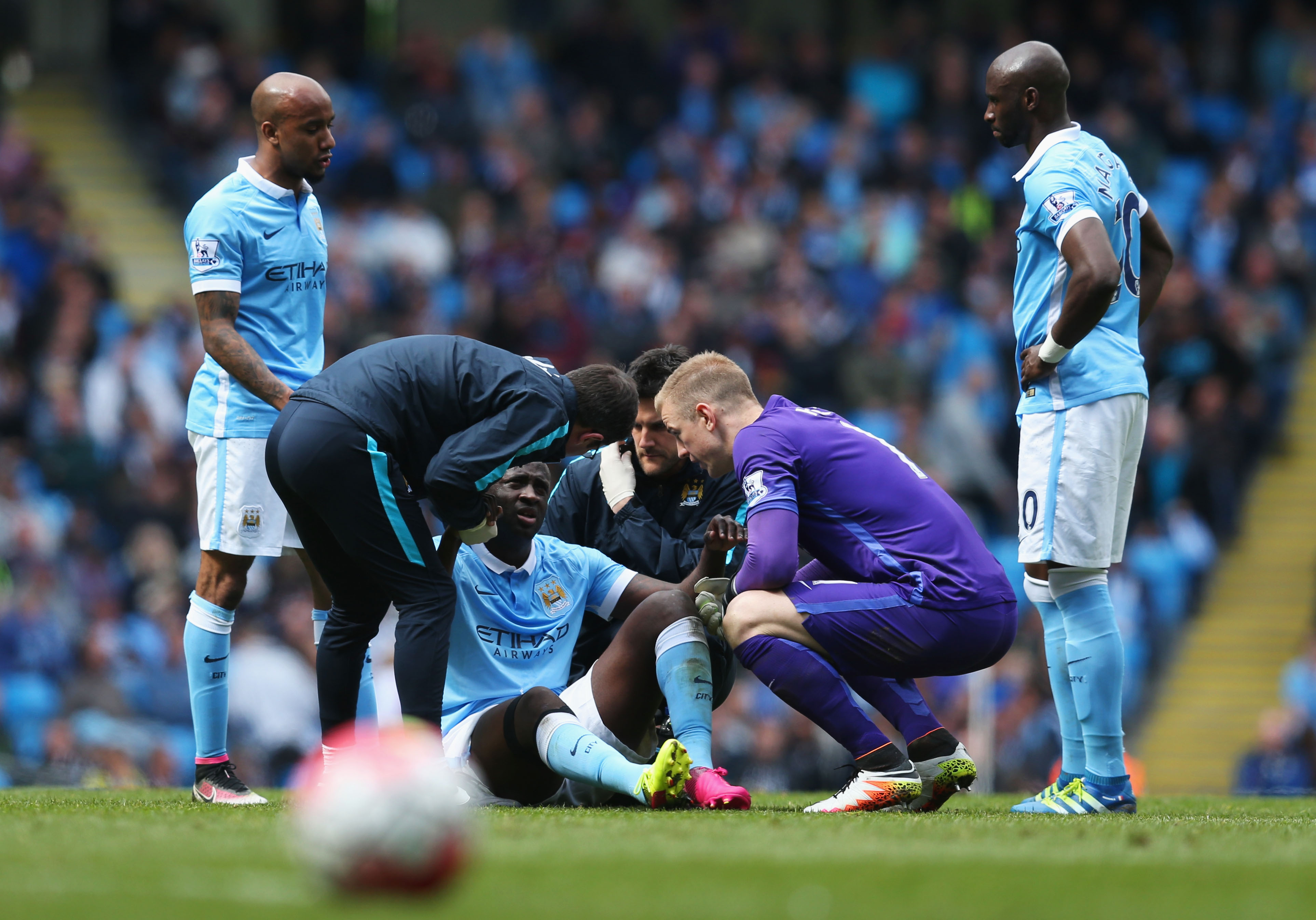 If the benched midfielder never steps on the pitch for Manchester City before his contract ends in 10 months, it's not like he won't be a multimillionaire.
Yaya Toure may be "humiliated"  due to his treatment at the hands of Manchester City coach Pep Guardiola — according to agent Dimitri Seluk — but he still gets to be rich. Like, filthy, can-afford-to-use-bills-as-kindling-rich.
The Daily Mail notes Toure is likely to leave the club with £9.9 million in his pocket even if he doesn't play another minute for City prior to when his four-year contract expires in 2017. That's because of his comfy £225,000-a-week wages City is obligated to pay him for training and participating with the team.
So Guardiola's injunction against selecting him has little power in preventing Yaya from getting handsomely paid to ride that Etihad pine. This week, of course, Guardiola proclaimed to the press he won't consider playing Toure until the loudmouth Seluk apologizes for his disparaging comments about the Catalan. Seluk's response to Guardiola's decision was less than reconciliatory, doubling down and insisting it was Guardiola who ought to make amends.
Thus, as it stands, the warring parties are at an impasse with no forthcoming resolution in sight: Seluk won't say he's sorry; Pep won't play Yaya, all the while Toure still gets his fat, weekly stacks to nurse his supposed bruised ego.
To a certain extent, the situation epitomizes everything wrong with the Toure/Seluk side in the relationship between the Ivorian and City. It shows Toure's sense of entitlement, laziness and arrogance all at once.
Want your voice heard? Join the Man City Square team!
The most frustrating part is that, despite Seluk's claims to the contrary, Toure's the winner here. He gets to do nothing and gets to walk away in less than a year with more money than most people will ever earn in their lifetimes. Yet, Seluk would have the public believe Toure is getting the raw deal even though his prima donna client has been phoning it in for the better part of two years and no longer deserves first team consideration.
Frankly, it sounds like Pep, in his judgement not to play Yaya, is doing him a favor. He's found the ideal, high-paying position for the difficult Toure that aligns with the footballer's play style, desire and personality — the bench.
No In-Editor Preview for 120 Sports Videos
Video Details
ID: 202621970
Source: 120 Sports
FOLLOW MAN CITY SQUARE ON TWITTER AND FACEBOOK.
More from Man City Square
This article originally appeared on