Manchester City: EPL Stat Leaders Update – Week 5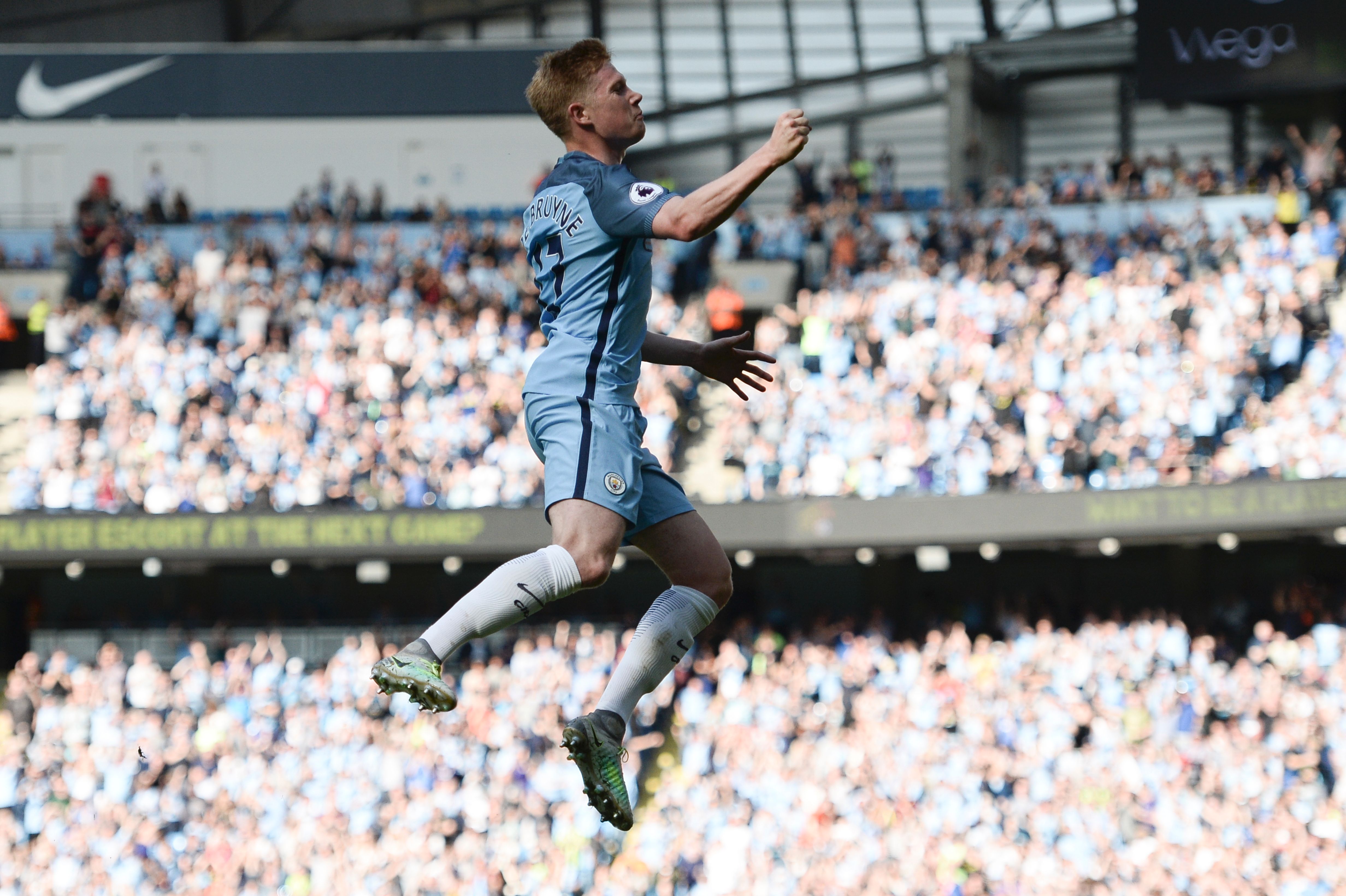 Match day 5 is in the books for the EPL, and while Manchester City sit on top of the league table, what about goals, assists, clean sheets, and fair play?
That three team race a few weeks back now seems a distant past. Manchester City sits alone at the top of the EPL, with Everton now the surprising second place team. Before we get to Cup action Tuesday and Wednesday, it is time for an update on EPL stats and rankings. Each week we will provide an update on who is leading in the major statistical categories, as well as where Manchester City players feature.
MANCHESTER CITY: TOP 13 GOAL SCORERS OF ALL-TIME
Goals
– Two players remain tied at the top now with 5 goals in 5 matches – Michail Antonio (West Ham), & Diego Costa (Chelsea). Third place is a three way tie on 4 goals between Zlatan Ibrahimovic (Manchester United), Etienne Capoue (Watford) and Romelu Lukaku (Everton).
– Man City have two players tied for 6th place: Sergio Aguero (3) and Raheem Sterling (2)
Assists
– Last week's 10 way tie drops to a four way tie with two Manchester City players involved – Kevin De Bruyne & Kelechi Iheanacho.
– Arsenal's Alex Iwobi and West Ham's Dimitri Payet are the other two tied at the top.
Passes
– Jordan Henderson once again tops the EPL, picking up another 68 passes in Liverpool's victory over Chelsea to bring his season tally up to 388 passes.
– Fernandinho continues to lead Manchester City at 338 passes, good enough for fourth place.  Kolarov moved up into 10th place on 298 passes.
Saves
– Burnley's Tom Heaton continues to save his side at a leading pace, now at 24 saves in five weeks.
– Due to great performances and a switch in the nets early in the season Willy Caballero still is City's highest in 22nd with 5 saves. Bravo has 3 saves in two matches.
Minutes Played
– 62 players are still on for a perfect record this season, having played the full 450 minutes of their teams' matches.
– For City, Fernandinho is the only player with the chance to keep up this playing streak.
Tackles
– Idrissa Gueye tops the league in tackles with 31 after Everton won once again and moved into 2nd place. At this pace expect transfer rumors to pick up for the Senegal midfielder.
– If you never lose the ball you don't need to tackle often. That is where Manchester City find themselves. Nicolas Otamendi remains as City's highest player on this chart in 15th place.
Clean Sheets
– No clean sheets for last weeks leaders, increases this to a four way tie as Hugo Lloris (Tottenham) joins David De Gea (Manchester United), Ben Foster (West Brom) and Maarten Stekelenburg (Everton).
– Claudio Bravo got his first clean sheet and jumps into a long list tied at 5th.
Fair Play Table
– Hull City's red card against Arsenal still didn't remove them out of first place! Which just goes to show how well disicplined the side normally are. Everton and Leicester however are now tied with Hull with the fewest caution points (7).
– Manchester City now have 12 points in 12th with 9 yellow cards and the confirmed red card.
FOLLOW MAN CITY SQUARE ON TWITTER AND FACEBOOK.
More from Man City Square
This article originally appeared on