Making the Grade: Southampton Transfer Window Summer 2016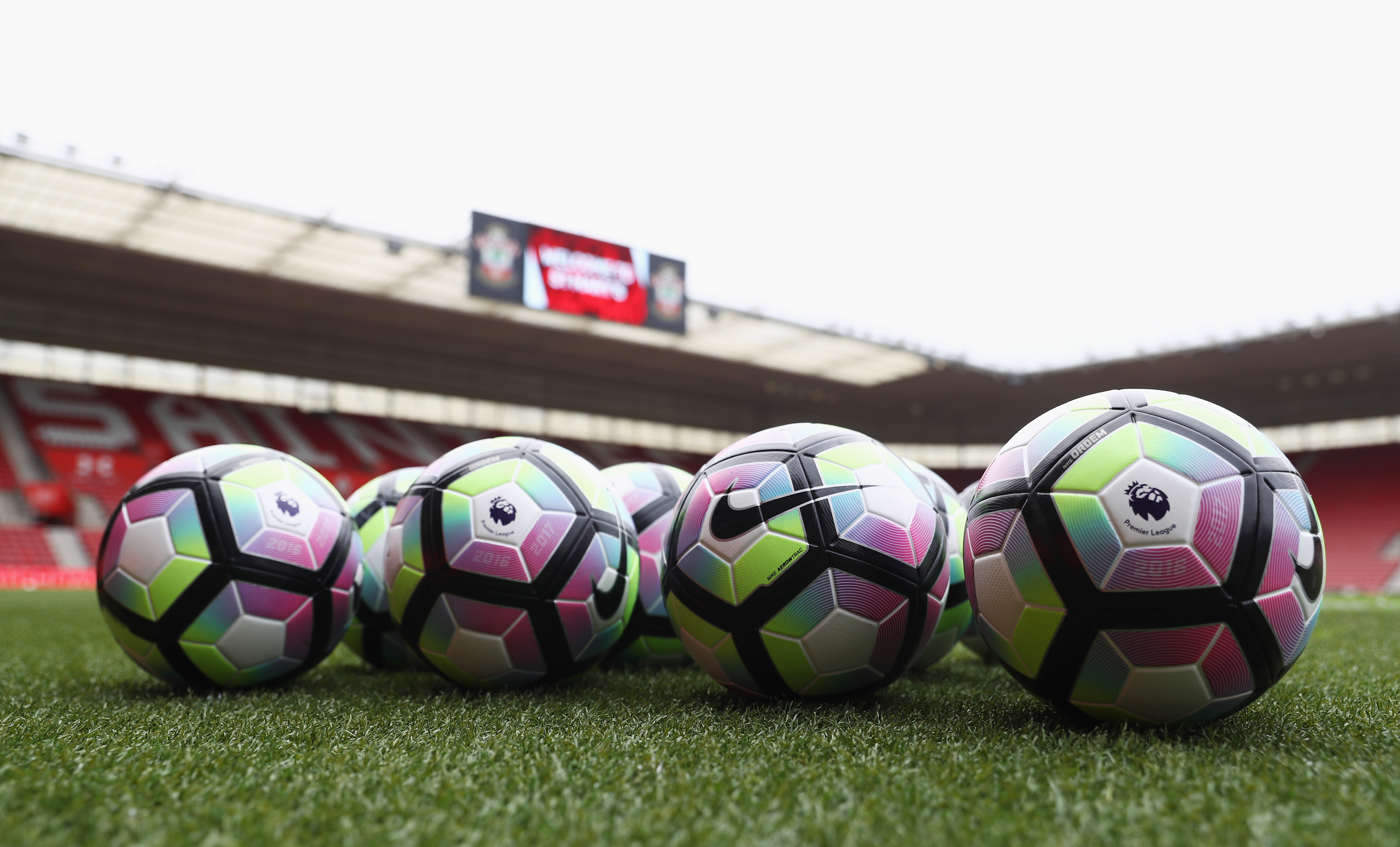 Deadline Day has come and gone once again. With the window slammed shut til winter, we break down how Southampton did in the transfer market this summer.
As always, the summer transfer window was packed with drama, intrigue and no small helping of speculation. This year's flurry of activity took the usual deluge of cash to new heights, as Premier League sides up and down the country flexed their new TV rights wealth.
This summer, we saw the transfer record smashed, as Paul Pogba reunited with Manchester United.
They weren't the only ones though. A total of 11 teams in the Premier League, including Southampton, broke their team transfer records this year. How much does all that spending add up to? Estimates are as high as £1 billion, also a record.
With all that said and done, the moves, maybes and never-weres of the summer are sure to be analysed by everyone from paid pundit to pub patron over the coming months. Let's take a look at how the Saints did, player by player.
Out: Victor Wanyama
Position: Defensive Midfield
Purchased: 2013, £12.5m (Celtic)
Sold To: Tottenham Hotspur, £11m
Wanyama had been intermittently linked to a reunion with Mauricio Pochettino since the Argentine manager left for White Hart Lane at the end of 2013/14. A true beast of a defensive mid, the general feeling around the St. Mary's fanbase was that one way or another, the Kenyan would outgrow the confines of the South Coast. With that all in mind, it came as little surprise when Wanyama entered talks with Spurs and departed earlier this summer.
For three years of solid work-rate, Southampton fans can count themselves fortunate. The 25 year old's card issues were often a thorn in the side, and general consensus at the time held that Oriol Romeu could do the job just as well and perhaps a bit cleaner. While we're still waiting to see on that, the season is still young.
From the business point of view, I have to slate this transfer. Daniel Levy of Tottenham Hotspur might have a reputation as the hardest owner in England if not Europe to bargain against, but in this deal the Saints got mugged, plain and simple. Selling a player with no glaring issues and a high ceiling on a loss isn't how the club typically do business, and only adds to the hint of bitterness comparing Wanyama's current campaign with that of his replacement Oriol Romeu.
Grade: 5/10
Out: Graziano Pelle
Position: Striker/Centre Forward
Purchased: 2014, £8m (Feyenoord)
Sold To: Shandong Luneng, £12m
Approaching 30, it was always a bit of a given that Pelle's tenure in the youth-oriented Southampton would be limited. The club got two years from him at a decent price from Feyenoord, linking him back up with former boss Ronald Koeman. Last season, he lead the team in scoring, tied with Sadio Mane at 10 goals apiece.
When speculation began swirling this summer, it was naturally assumed that Pelle would choose to play his twilight years out in his home country; a move to China came as a surprise for many who thought the Italian international's talent was still European league quality. In the days that followed, the logic became apparent: playing in the Far East, Pelle is currently the world's sixth-highest paid player.
Walking the league and getting paid a king's ransom: not a bad way to end a career. For Southampton, a profit margin of 50% isn't a bad bit of business either. But given his performance in Euro 2016 and how much he's being paid, perhaps the club could've gotten a bit more for him.
Grade: 8/10
Out: Sadio Mane
Position: Striker/Winger
Purchased: 2014, £11.8m (Red Bull Salzburg)
Sold To: Liverpool, £34m
Sadio Mane came to Southampton in 2014 and quickly established himself as a force on the attacking wings. Thriving under Ronald Koeman's system, he and Italian striker Graziano Pelle tied last year for top scorer, each netting 10 goals.
As much as Saints fans wanted to believe otherwise, Mane's talent made him not long for the South Coast. For now, the team is still considered by many to be a springboard to bigger stages elsewhere, and it came as little surprise when the Senegalese international wanted to move on.
The destination was a familiar one for Southampton alumni: Anfield, and Jurgen Klopp's Liverpool. For the trouble, Southampton netted a team-record £34m for their striker. Not a bad bit of business at all, for the services rendered.
Grade: 10/10
Out: Gaston Ramirez
Position: Attacking Midfield
Purchased: 2012, £12m (Bologna)
Sold To: N/A (Released, acquired by Middlesbrough)
Sigh. Not much to be said here, except that Southampton don't have the best record with record-breaking transfers. Ramirez joined from Serie A side Bologna but never quite clicked. Through 48 appearances over two years with the club, the Uruguayan scored 6 goals but didn't impress enough to crack the starting XI.
The 2014 campaign saw him out on loan at Hull City, in the Tigers' ultimately unsuccessful Premier League campaign; he managed only a single goal that year. He would return briefly to Southampton before going back out on loan in the second half of the 2015/16 year, this time to Middlesbrough. Despite helping the Smoggies back to the Premiership, he was deemed surplus to requirements and his contract allowed to expire at the end of last season.
Middlesbrough made a smart move, one of many this window, in picking Ramirez up on a free. Given the circumstances, Southampton could have at least recouped some of its losses on him.
Grade: 2/10
In: Nathan Redmond
Position: Striker/Winger
Purchased From: Norwich City FC (English Premier League/Football League Championship)
Fee: £10m
Redmond's last year was a bright spot in an otherwise dull Norwich City campaign that ultimately ended in relegation. Playing in senior teams since age 16 with Birmingham City, the 22 year old possesses a game maturity beyond his years. Having been capped at every junior level for England, he seems a lock for the senior Three Lions squad in the very near future and screams "young talent," fitting Southampton's M.O. to the letter.
Claude Puel was enamoured of Redmond's ability in the early goings, and reportedly intends to redesign the Englishman into a proper striker. Whether or not he'll be able to turn Redmond into the next Thierry Henry or Alexandre Lacazette, at £10m its a smart buy for a player who'll pull his weight in goalscoring ability.
Grade: 7/10
In: Pierre-Emile Højbjerg
Position: Midfielder
Purchased From: FC Bayern Munchen (Bundesliga)
Fee: £12.8m
My bias for Danishman Pierre-Emile Højbjerg has been covered in-depth previously. There's little left to add here. The onetime heir-apparent to Bastian Schweinsteiger, Højbjerg found himself unable to break through a stacked first team at the Allianz Arena. Subsequent loans around the Bundesliga eventually led to his relocation to Southampton for a fresh start.
While Højbjerg's fresh start set the Saints back almost 13 million pounds, he's thus far proven himself worth the price. At 21, he's been capped for the Danish national squad 17 times and like Redmond, has a game maturity beyond his professional years. His reputation has been as a box-to-box midfielder, and while he hasn't gotten much of a chance to play attacking quite yet, the campaign to come should show if he's good for it.
If Højbjerg lives up to his reputation, he'll be a player the Saints will be hard-pressed to hang onto come next summer. For now, he's a sleeper candidate for best bargain-buy in the Premiership.
Grade: 10/10
In: Jérémy Pied
Position: Right-Back
Purchased From: OGC Nice (Ligue 1)
Fee: N/A (Free Transfer)
Jérémy Pied made the transition to Southampton alongside his boss at Nice, Claude Puel; he was one of a handful of players including Hatem Ben Arfa who were rumoured to be considering the move. While he was the only one who ended up doing so, the move was still considered a coup of sorts, bringing in a competent rotation back to relieve Cédric when needed.
Unfortunately, things didn't quite work out for the 27 year old Frenchman. A serious knee injury has put Pied's season—and future—in doubt. It's a frustrating, crushing blow to what could otherwise have been one of the better moves the Board made this summer.
Grade: 4/10. While the free transfer was a great move, recent circumstances force us to deduct points.
In: Sofiane Boufal
Position: Attacking Midfield/Winger
Purchased DFrom: OSC Lille (Ligue 1)
Fee: Undisclosed, rumoured £16-20m
Sofiane Boufal was Southampton's much-awaited marquee signing, a key attacking player to replace the void left by Mane and Pelle. Coming in for a record fee, the 22 year old Moroccan was good for 12 goals in 34 appearances with Lille last season.
Since his signing, manager Claude Puel and executive director of football Les Reed have both spoken highly of Boufal, as have former Southampton players. While he has yet to play in the Premier League, it is clear that Boufal enjoys the vote of confidence of those closest to the club and should factor heavily in the campaign to come.
Grade: 10/10
More from Saints Marching
This article originally appeared on