Liverpool v Leicester: Redeveloped Anfield to spawn epic atmosphere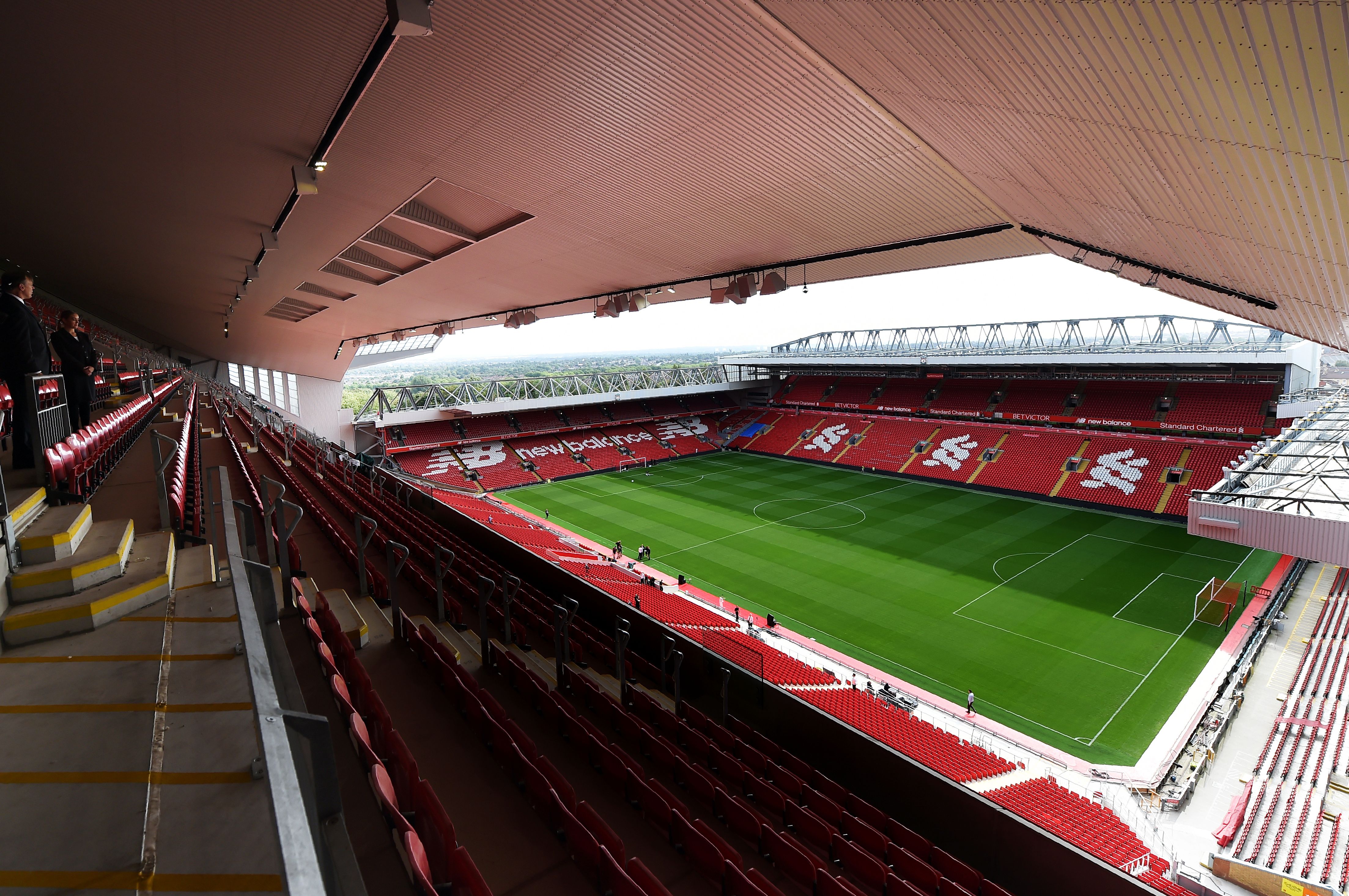 Leicester City will be the first side to step foot into the newly redeveloped Anfield against Liverpool this weekend.
With a record of making recently crowned Premier League champions pay, Leicester City will already would be looking ahead to a hotly contested match against the Reds.
However, with this weekend marking the unveiling of a renovated main stand and surrounding area, Liverpool will be even more on top of their game.
Manager Jurgen Klopp had his charges train in front of the new main stand this week to prepare his side for the momentous occasion that it is for the club.
Leicester City have the opportunity to truly rub some salt in a wound with a victory.
More from Foxes of Leicester
It was enough frustration for the Reds to see a club that was nearly out of the football league within the last decade rise to be Premier League champions, but to see another club put their name on Liverpool's most coveted trophy made it hurt even worse.
Having never won a Premier League title, despite being one of the most decorated clubs in English League history, Liverpool's losing streak in the modern top flight title hunt will see them wanting to put upstarts Leicester, in their place.
Anfield has been responsible for some of the biggest nights in football history and players and fans worldwide will often be heard saying their is nothing like an, "Anfield night," or a, "Anfield European Night."
Last season Anfield was naturally the host of some of Liverpool's greatest moments, one such moment being their thrilling UEFA Europa League match against Borussia Dortmund.
This weekend has the potential to be one of the biggest nights in the club's history. The reopening of the grounds will see an additional 8,000+ fans in the main stand and Leicester is walking into a raucous atmosphere.
It is likely to see one of the most epic renditions of, "You'll Never Walk Alone," belted from the Kop and Jurgen Klopp will have his side set up to give no quarter to their opponents. If there is a must win match for the Reds at home this season, this one is the most important of them all at the moment.
One thing Liverpool may not be counting on is Leicester wanting this type of atmosphere. In the past season the Foxes had made it a habit of rising to the occasion. The King Power Stadium literally shakes under the Leicester fans in full voice and the Anfield setting will resemble their home fans in a way.
Dealing with noise shouldn't be an issue, what will be is keeping the nerves to weather the Liverpool storm. If there is a side the rests their hearts on their fans sleeves in times of need it is the Reds and Saturday night will see the fans pushing their club to their fullest potential.
Leicester have to stay calm and play their game and try and catch the Reds on the counter as the speed of Jamie Vardy and Riyah Mahrez will likely have to be greatly exploited. It is shaping up to a be a opening night to remember for the new stand.
This article originally appeared on