Liverpool need a new right back too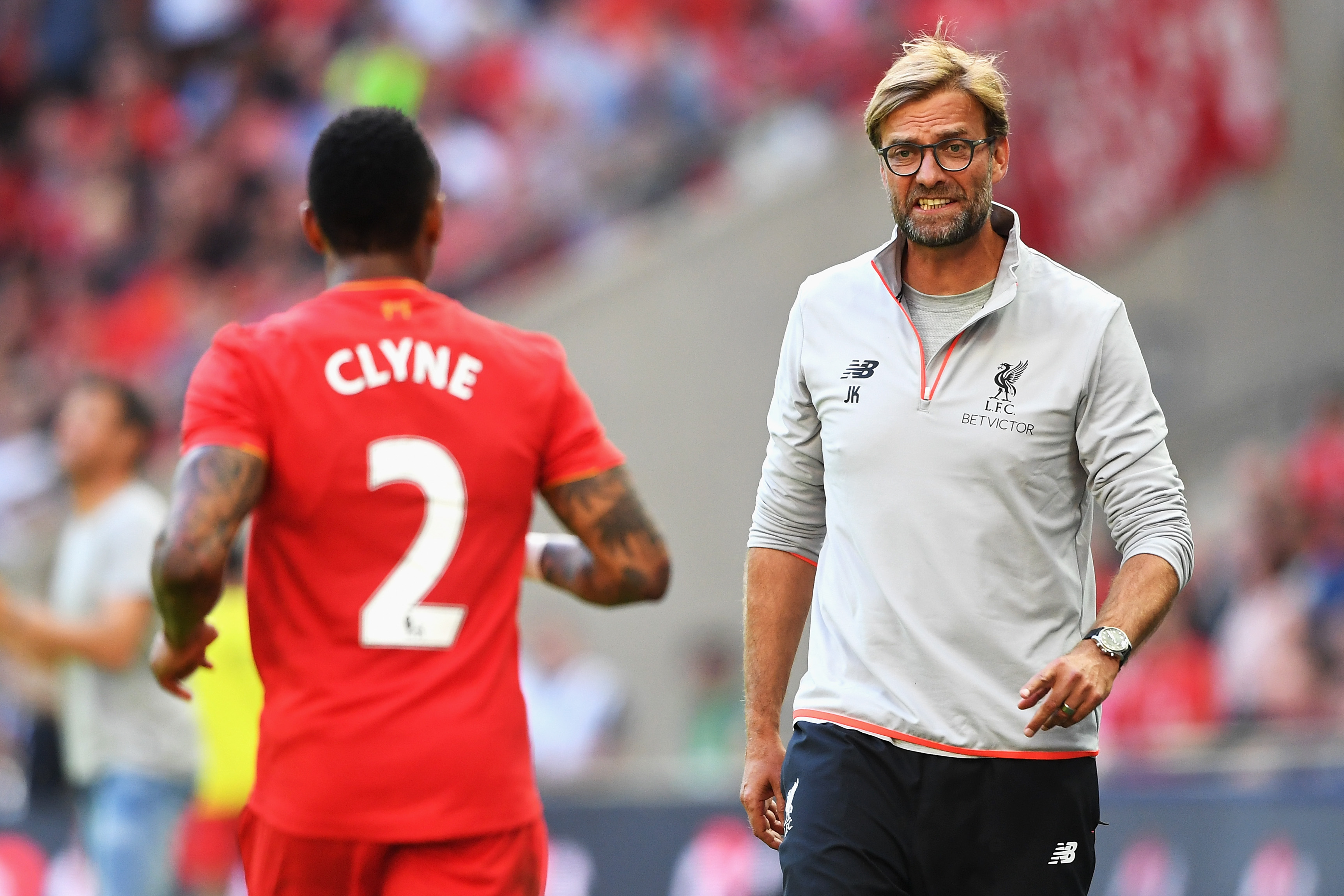 Liverpool need to improve upon Nathaniel Clyne
Liverpool's trials and tribulations at left back this season have been well documented. Alberto Moreno's horror show has been the focus of quite a bit of commentary from fans and pundits alike. His poor play has also managed to overshadow Nathaniel Clyne's struggles at right back.
The English right back hasn't been Moreno bad, but he's struggled mightily as well. His Whoscored.com player rating average of just 6.45 in three Premier League starts is eleventh on the squad. That just isn't good enough for a squad that has top four aspirations.
It's easy to think of Clyne as a young prospect, but he's already 25-years-old. His game should be much more about production than projection at this point. At this age, he's largely the player he's going to become.
Some Liverpool fans might point to three games as a pretty small sample size to draw any lasting conclusions from. Unfortunately, Clyne wasn't significantly better last year either. His 6.79 player rating last year wasn't exactly a world-class performance.
His play should be frustrating the Liverpool fan base in the same way that Moreno's struggles have. Like the Spanish left back, Clyne also is blessed with tremendous physical gifts. He has the speed and athleticism to become a world-class wing back.
Get the FanSided App
Unfortunately, he hasn't been able to develop enough skill in his game to truly become an above-average Premier League starter. Even under the wise tutelage of Jurgen Klopp, he's struggled to add any real quality to his performances.
As it stands currently, Clyne represents a weakness in the Liverpool starting XI. Klopp has put together a pretty strong roster, especially in the team's attack. The defense, on the other hand, remains a struggles.
His centre back pairing appears to be headed in the right direction with the partnership of Dejan Lovren and new acquisition Joel Matip. His full backs, however, need some significant January attention.
Alberto Moreno will continue to receive the lion's share of negative attention, but Nathaniel Clyne hasn't been much better. Liverpool need to improve their right back options in January as well.
More from Playing for 90
This article originally appeared on