Leicester City need to fire Claudio Ranieri, for their sake and his
It was only a week ago that Leicester City said Claudio Ranieri had their "unwavering support." Since then, they've needed extra time to beat Derby County in an FA Cup replay and were thoroughly beaten by Swansea.
That's relegation contender Swansea. The same Swansea who had looked doomed for the drop all season. But they're not the same Swansea we look at aghast anymore. That's because they now sit three points clear of Leicester. The Foxes' free fall has been astounding, with the defending champions failing to score a single league goal in 2017, being out-scored 12-0 in their last five and now not only a single point away from the relegation zone — they look like the worst team in the fight to stay up.
At this point, it's becoming increasingly difficult to make a case for Ranieri to keep his job, "unwavering support" or not, and Leicester need to let him go.
Firing Ranieri nine months after leading Leicester to the most unlikely title in the history of the Premier League seems preposterous, but so does going from champions to relegated. At this point, the focus at Leicester can't be what they did last season or how remarkable Ranieri was. It's what is going on now and what is the best thing they can do to stay up. Everything should be in the here and now, and what keeps them in the top flight.
Unfortunately, it doesn't look like Ranieri is the best for them right now. He tried changing things up early in the season, moving away from the 4-4-2 that served them so well last season, then blamed his tinkering for their struggles and went back to the tried and true with no luck. He's rotated players, tried being kind and deferential in the media as well as harsh and critical. All the while, the losses have piled up and there have been rumors out of the King Power Stadium that the dressing room has begun to fall apart.
That Leicester could play Swansea and not just lose, but get completely played off the pitch, should be the end of any discussion about whether the team is going to turn things around. After almost two months of this, it's no longer a matter of form, which can come and go. This team is flat out bad.
Swansea could also be instructive for Leicester. The Swans fired two managers early in the season before landing on Paul Clement and they have been miles better ever since. In addition to some tactics and an approach that has made them stronger at the back, the players have looked more energetic and focused. Sometimes a new voice works wonders. Hull City — the team a point back of the Foxes and threatening to put Leicester in the relegation zone — have also seen a massive improvement since sacking Mike Phelan for Marco Silva.
A new manager is hardly guaranteed to turn things around, but there is that possibility, both because you could get better or because sometimes players need a change. And seeing as, right now, Ranieri looks dead in the water, that's an opportunity cost that Leicester can't continue to ignore. Not with no goals on the year, ever-decreasing quality of play and nary a win since the new year.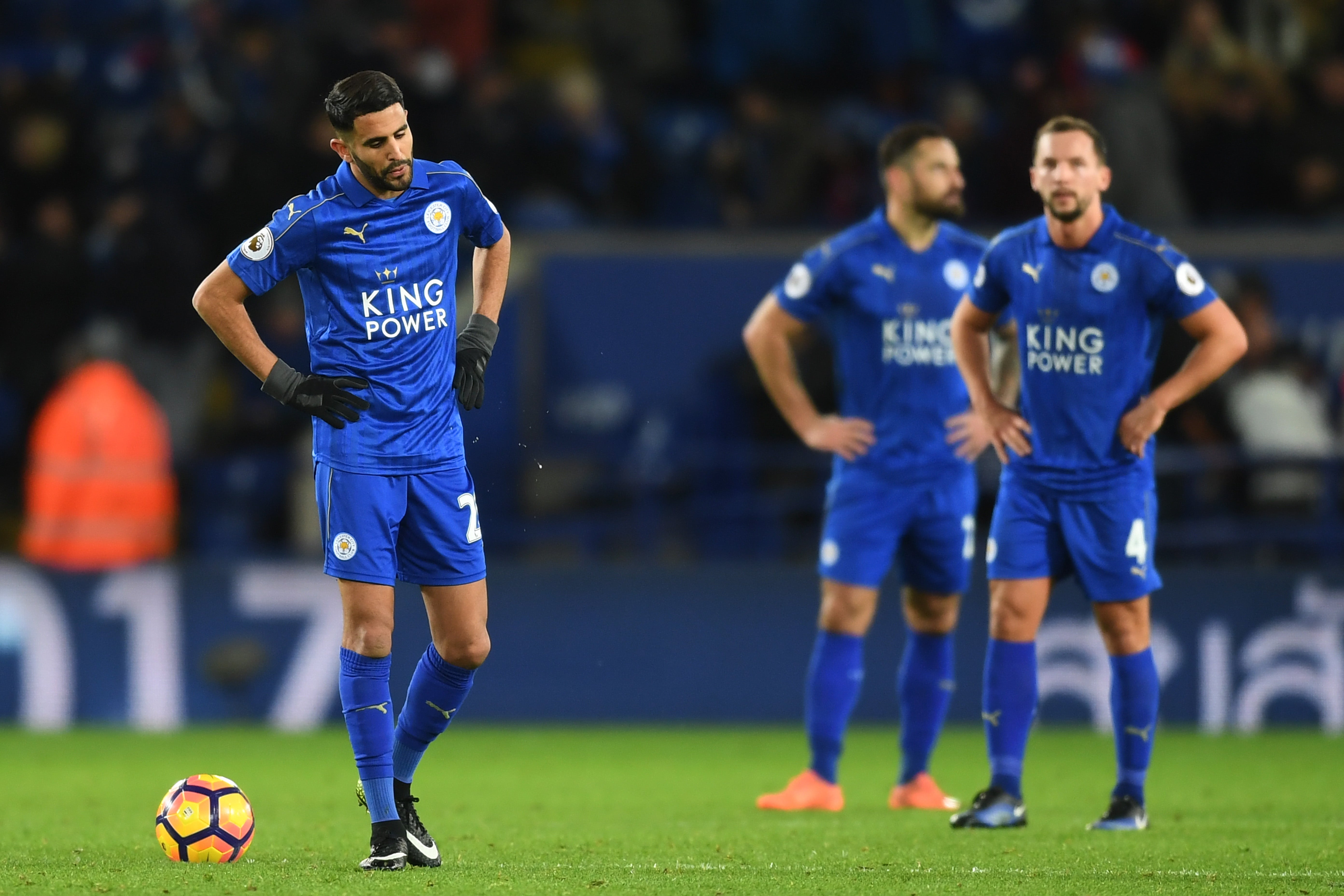 Leicester's struggles have come with the Champions League knockout stages looming. For as bad as Leicester have been, they did make it out of their group in a tournament they only got into because of last year's miracle title. Taking that away from Ranieri would be difficult, but they can't risk going down to the Championship for it. That would be exceedingly foolish and winning a round of 16 tie, while magical, wouldn't be remembered nearly as fondly from the second division next season.
But how do you fire Ranieri, a hero who pulled off one of the most magnificent managerial jobs ever not even a year ago? To some degree, it might almost be better to let the Italian go. As is, it looks like he has the team on the way to the drop and, while the title will always be the first thing that comes to mind when one thinks of Ranieri, relegation would also be something that sticks to him. If the Foxes let him go and they avoid going down, Ranieri would be absolved of this season and he would get to live on exclusively as the man who did the impossible in bringing England's biggest trophy to little ol' Leicester.
At this point, it's only emotion that's keeping Leicester with Ranieri, but even that love for the Italian might be better served by letting him go. The product on the field definitely does. And a single reprioritization — avoid relegation above all — would lead the Foxes to one conclusion: it's time for Ranieri to go.