Landon Donovan scores imporant goal in second game back for LA Galaxy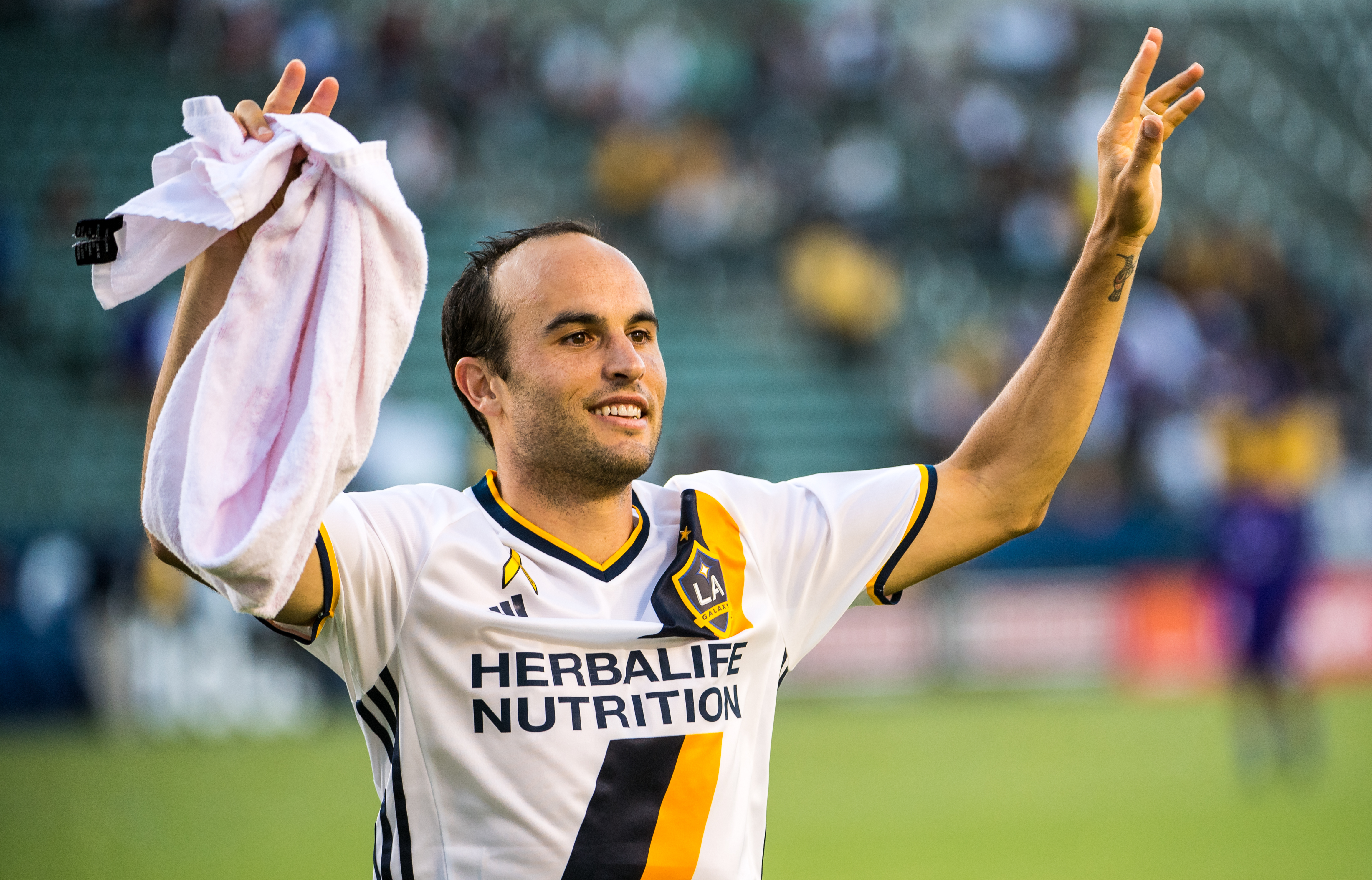 Landon Donovan proved today he can still be an asset for the LA Galaxy as he scored his first goal since coming out of retirement to help LA secure a 2-2 draw at Sporting Kansas City
Landon Donovan is back baby.
In just his second match back since he came out of retirement the 34-year-old netted an important goal for LA Galaxy to help secure a 2-2 draw against Sporting Kansas City. The draw pushes them into sole possession of second place in the Western Conference. It also keeps their slim hopes for a Supporters' Shield alive for another week.
Donovan's goal came in the 74th minute, just two after he had come on as a substitute. Down 2-1, Galaxy manager Bruce Arena put him on in an effort to bolster the attack and it paid dividends immediately.
The play started with a 1-2 play between Robbie Rodgers and Donovan. Rodgers played the ball to Donovan just across the midway line and he played it straight back to Rodgers. The right back then  dribbled all the way into Sporting KC's 18-yard box. While he did the former USMNT striker made a late, overlapping run that was not picked up. Rodgers simply played the ball to Donovan just right of the penalty spot and he slotted home with ease.
The solid performance from the recently un-retired player put to rest some questions people had about his possible productivity. He not only netted his first goal, but he also put in a good shift in the midfield. He played behind striker Robbie Keane and helped out defensively as LA played for the draw in the last quarter-hour.
Donovan played about 25 minutes today and is quickly working towards full match fitness. After another week of training he could be ready for a half or more next Sunday vs. Seattle Sounders.
Only Bruce Arena knows how he will utilize the former MLS Player of the Year, but if he can put in good shifts as a substitute he will be an invaluable resource to LA Galaxy in the playoffs. They have a short bench due to injuries so an extra player of quality will go a long way. I'm sure Robbie Keane and Gio Dos Santos will be happy when he starts threading the needle to set them up for easy shots.
Overall, this performance was exactly what the Galaxy need from Donovan. An impact substitute that can change a score line and put in a shift in the midfield. If he can keep this kind of play up, he might just help bring the MLS Cup back to Los Angeles.
More from Playing for 90
This article originally appeared on