LA Galaxy: Why Nigel de Jong's Transfer is a Win-Win Situation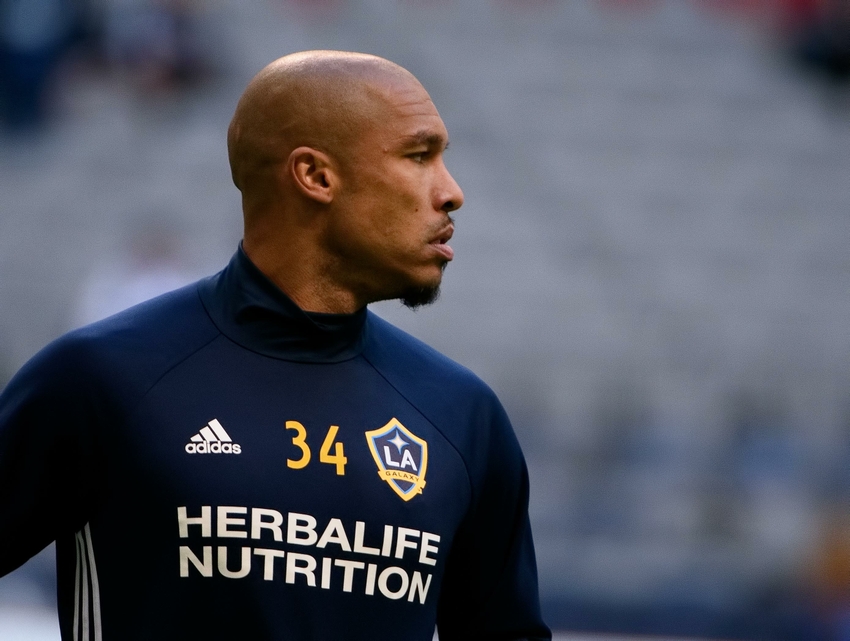 The LA Galaxy's offloading of Dutch midfielder, Nigel de Jong, to Galatasaray is a win-win situation for both the club and the player.
After less than a full year with the LA Galaxy, Nigel de Jong has already been moved to Turkish club Galatasaray. The Dutch midfielder had his ups and downs while in Los Angeles but this recent move is a win for both the team and the player. The marriage between the two sides may never have been a long-term option but it helped bridge the gap for the time being.
The 31-year old appeared in 18 games for the Galaxy after being singed in January 2016 on a free transfer. He made the move to MLS after his contract with AC Milan was terminated. Although the holding midfielder did not record a goal or an assist for LA, he was one of their more consistent players this season.
De Jong signed a one-year deal with Los Angeles but with recent developments within the team, it was clear that he would likely be on the way out before the season ended. Nigel was part of a star-studded roster that Bruce Arena had compiled for the Galaxy. With names like Ashley Cole, Steven Gerrard, and Giovani dos Santos in the Starting XI, the team had high hopes for the 2016 campaign.
Why it's a win for the Galaxy:
This move is mainly a win for Bruce Arena's squad because of de Jong's contract. With designated player, Steven Gerrard, believed to be retiring at the end of the season, Nigel's contract gave him the option to stay and become a designated player for the team. His $500,000 salary would bump up to the multi-million dollar range and the team would be left without flexibility.
If de Jong were to stick with the Galaxy next season, they would be at the maximum of three designated players. (Giovani dos Santos and Robbie Keane) The Galaxy might have been okay with Nigel being a designated player as most thought Keane was also set to retire at the end of the year. The Irish international already "got his coaching badges last winter and seemed ready to move on." (Kevin Baxter, LA Times)
Now that Robbie Keane has made it clear that he wants to return next season, he will take up a designated player spot alongside Giovani dos Santos. And now with de Jong's transfer, the team will have freedom to sign a new DP for next season. The Galaxy not only saved money but allowed themselves an opportunity to make moves going forward.
MLSTransfers also reported that "some LA FO (front office) has not been happy with this signing him since day 1." Nigel's reckless and aggressive play style irked many fans around the league. Just this season, he has already received three yellow cards, one red card, and has twice been suspended. De Jong's time in MLS has not been pretty. His horrifically late tackles on Darlington Nagbe and Blas Perez is another reason why this is a win for LA.
Even though the Dutch international was one of the more consistent players for the Galaxy this season, his lack of goal scoring and creativity in the midfield left a lot to be desired. He was one of the better defensive miss in the league but his suspensions overshadowed his play. This transfer also allows the team to develop younger players going forward rather than playing an aging midfielder.
Why it's a win for de Jong:
The transfer allows de Jong to play in Europe once again and get a shot at regaining his spot with his national team. After losing his spot with the Netherlands, Nigel makes this move with the hopes of impressing Dutch coach Danny Blind. (Football-Oranje.com) At only 31 years of age, he may still be able to win his position back with the Netherlands over younger players.
This is also a win for de Jong because should likely see a raise in his salary. Reports were saying that the contract was a two-year, $5.57 million deal but the official numbers are still unclear. Regardless, Nigel's salary will be more than the $500,000 that he was earning with the LA Galaxy.
Want your voice heard? Join the MLS Multiplex team!
Nigel de Jong's time in MLS wasn't pretty and it is probably best for him to be moving on. He may now get the chance to play for his national team once again. This transfer was a win-win move for both the Galaxy and for de Jong.
This article originally appeared on