Jose Mourinho: The Special One or The Ruined One?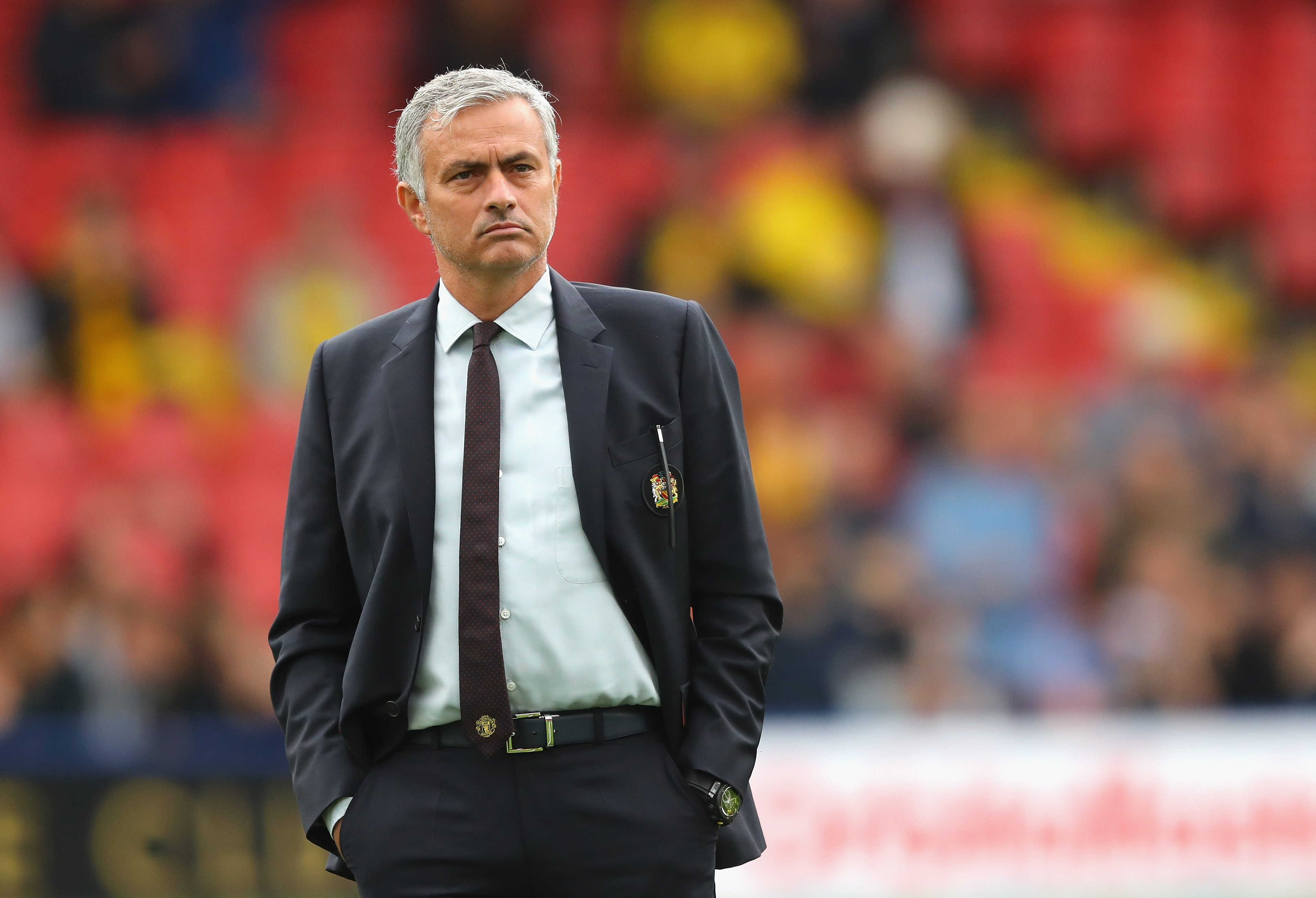 Jose Mourinho is under severe pressure at Manchester United. Can the Special One find and answer? Or is Mourinho more like the Ruined One these days?
Jose Mourinho is one of the greatest managers of all time. Easily. But is the Manchester United boss still that same guy today who built that reputation over the years? Does that Jose Mourinho still exist? The Special One. Where is that guy?
Right now, Mourinho is looking more and more like the Ruined One. Not just due to the issues he is currently having, but also combined with the disaster of a season Chelsea had under Mourinho's guidance last year.
Chelsea were falling like a brick in the Premier League standings, but Mourinho continued to field the same players losing each week. No big changes. Zero ruthless decisions. No bold moves that might upset a few people, but, ultimately, get the team back on track. Nothing.
Want your voice heard? Join the We Are Hooligans team!
Chelsea fell and fell and fell until, eventually, Mourinho was sacked. Would the Jose Mourinho of 2005 have handled that situation the same way? Or would that Jose Mourinho have banged a few heads, rattled a few cages and got things done? Figured things out?
The same applies now at Old Trafford. Mourinho has a player at his disposal that the club signed for close to £100 million in the summer. Paul Pogba returned to the club but is struggling mightily back at Old Trafford.
Mourinho continues to play Pogba in the wrong position and the team continues to under-perform. Whilst Wayne Rooney keeps his place in the team despite not being the best player in his position. Rooney is the third best number 10 United have behind Henrikh Mkhitaryan and Pogba. Maybe even fourth if you consider Juan Mata a better number 10 at this point.
How on earth does Mourinho not see that? Most United fans can see it, but Mourinho can't. That's worrying. The fact you buy Mkhitaryan and Pogba in the same summer and then not know how to get them both into the same team – that, too, is worrying. What was the plan in the first place?
Mourinho has some seismic decisions to make if he is to turn United's fortunes around. But is he still brave enough to make them? You have to question that. The same issue cropped up at Chelsea with Cesc Fabregas being exploited in midfield. Mourinho couldn't see it.
Get the FanSided App
He kept fielding Fabregas in a deep position (much like Pogba now) and opposition teams lapped it up. History is repeating itself and Mourinho's errors are repeating themselves. Mourinho used to play a 4-3-3 earlier in his career but switched to a 4-2-3-1 as the times progressed.
You have to wonder, at this point, whether Mourinho really understands the formation. You have to. If I could perfectly recite the eight-times table, but struggled with any question relating to the seven-times table, then you would have to presume I don't quite understand the seven-times table. Does Mourinho understand the 4-2-3-1?
Recently repeated mistakes would suggest not. Pogba is going to continue to suffer as long as Mourinho can't see what is wrong with the team lineup. That's not Pogba's fault. Part of Mourinho's job is to make the big decisions, and the United boss has more than his fair share waiting to be made.
The original Special One would have been bold enough to make whatever decisions necessary, and then to hell with the consequences. But the 2016 version of Jose Mourinho looks like he either doesn't understand what is wrong or just isn't brave enough to make the decisions anymore. Which one is it?
Either one is a bad sign. The Special One is looking more and more like the Ruined One.
More from We Are Hooligans
This article originally appeared on