Jose Mourinho plays Manchester United blame game;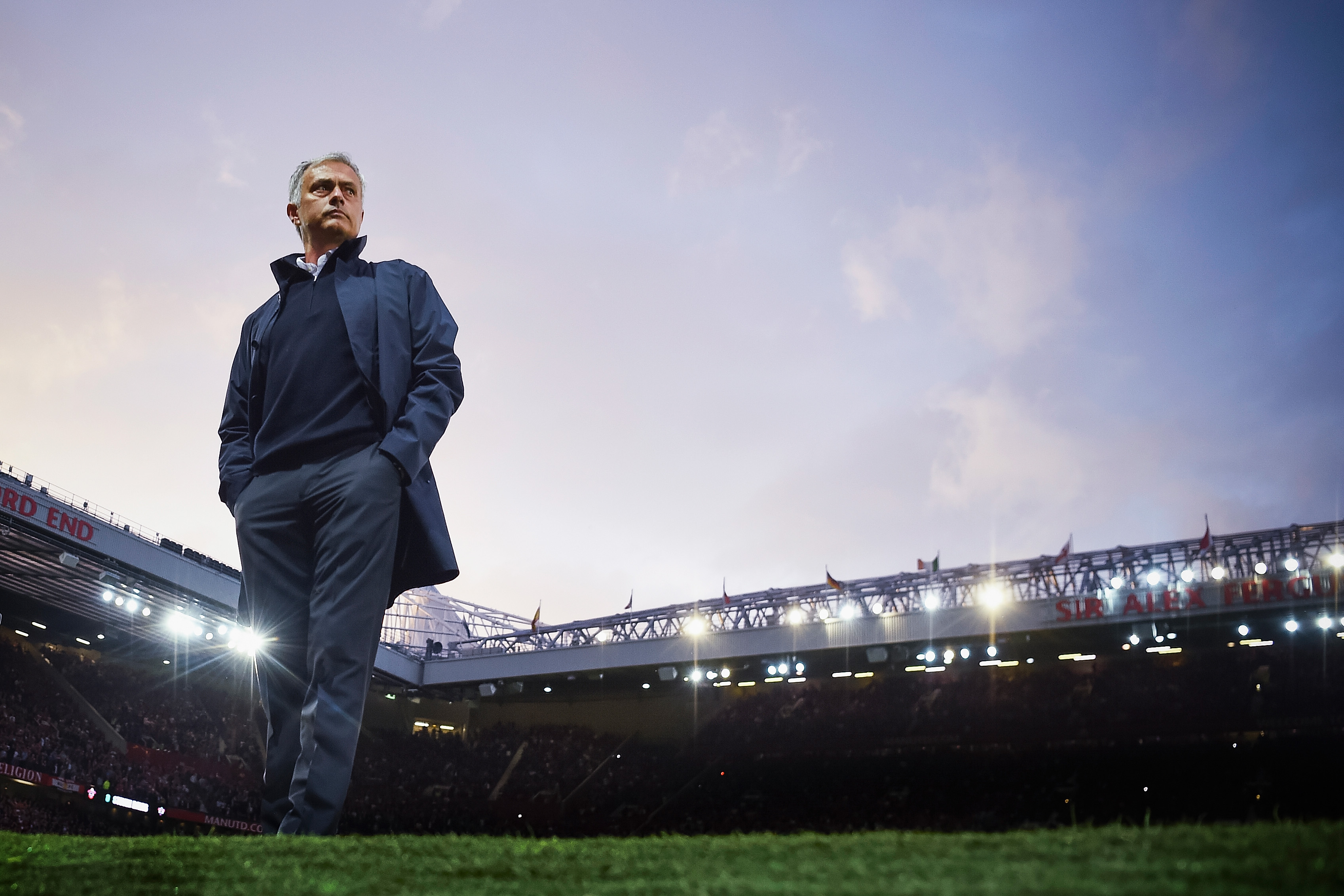 Manchester United and Jose Mourinho have had a bad week. The new Old Trafford boss has seen his perfect start to the season completely come undone. After starting the season with 4 decent wins United have now lost 3 games in 8 days. The most recent 2 are particularly embarrassing as they were games in which Manchester United were clear favorites against both Feyenoord and Watford. "The Special One" was very quick to pass the blame along to his team and one young star in particular.
So Manchester United suffered a humbling defeat away to Watford on Sunday and manager Jose Mourinho was as undignified as ever in defeat.
Blame the team (again)
In his post match press conference Mourinho blamed a 'bad' attitude for the loss. https://www.thesun.co.uk/sport/football/1805561/jose-mourinho-rages-at-manchester-united-players-and-officials-as-red-devils-slip-to-3-1-defeat-against-watford An attitude he hinted was left over from former boss Louis Van Gaal. He stated that some players had difficulty reacting positively when things don't go their way. It seems strange to me that Jose Mourinho of all people is saying this. He has a well documented history of blaming his players following poor results. Just last year as Chelsea's season was completely crumbling around his leadership.  The 53 year old Portuguese manager was blaming the team physio and the players. https://www.morningstaronline.co.uk/a-7333-Jose-Mourinho-blames-players-after-giving-up-title-hopes
Blame the referee (again)
"Manchester United were robbed!!" For the second week in a row The Red Devils were victim to poor officiating. Or so the manager would say. Anthony Martial was roughly dispossessed in the build up to the Watford opening goal. I will admit I have seen free kicks awarded for less in the modern era, but football is a contact sport after all. The referee will sometimes allow a physical challenge. It seems to me that Jose Mourinho was trying to distract us all from the fact that this was Watford! So what if they got a lucky goal, we should still be rolling over teams like this. After all we have £89m world record man Paul Pogba, we have £300,000 a week Zlatan Ibrahimovic and we have Jose Mourinho at the helm. Although it is starting to look like the last name on that list is repeating mistakes he has made before. http://www.footytube.com/news/guardian/jose-mourinho-blames-referee-for-ramires-red-card-at-aston-villa-L29941
Blaming Luke Shaw?
Jose Mourinho then turned his attention to young England international Luke Shaw. Singling the lad out for failing to mark his man tight enough in the build up to Watford's 2nd goal. Now although I do not completely disagree that Shaw could have closed down Nordin Amrabrat with a bit more urgency. The public slating of the 21 year old is appalling. Luke Shaw is still building confidence and form since his horrifying double leg break kept him out for most of last season. Once again I will say, this was Watford!! The fact that it was still 1-1 in the 83rd minute was evidence of a deeper problem. Secondly, placing the blame on one young player publicly was not the behavior of a successful professional coach.  There is a reason that Christiano Ronaldo still regards Sir Alex Ferguson as a father figure. Alex Ferguson would never behave in this way. When he recognized talent and potential in players such as CR7 or Ryan Giggs, he would do his best to keep the player grounded; defend him in public and save the notorious "hairdryer" treatment for behind closed doors. http://www.telegraph.co.uk/football/2016/01/29/how-cristiano-ronaldo-was-reduced-to-tears-by-sir-alex-ferguson
We can all only hope that Jose Mourinho starts to learn from his mistakes. Maybe take some ownership for his group of players and his tactics. This was the first time in 14 years he has lost 3 straight games with any club. So obviously this rattles him as he is used to success which is the very reason he was brought in by the Glazer family. In future however, I do hope he resists the urge to publicly attack a young star on the rise. Because no matter what promises have been made, that is not the Manchester United way.
More from Red Devil Armada
This article originally appeared on