Jamie Vardy could be exactly the striker that Arsenal need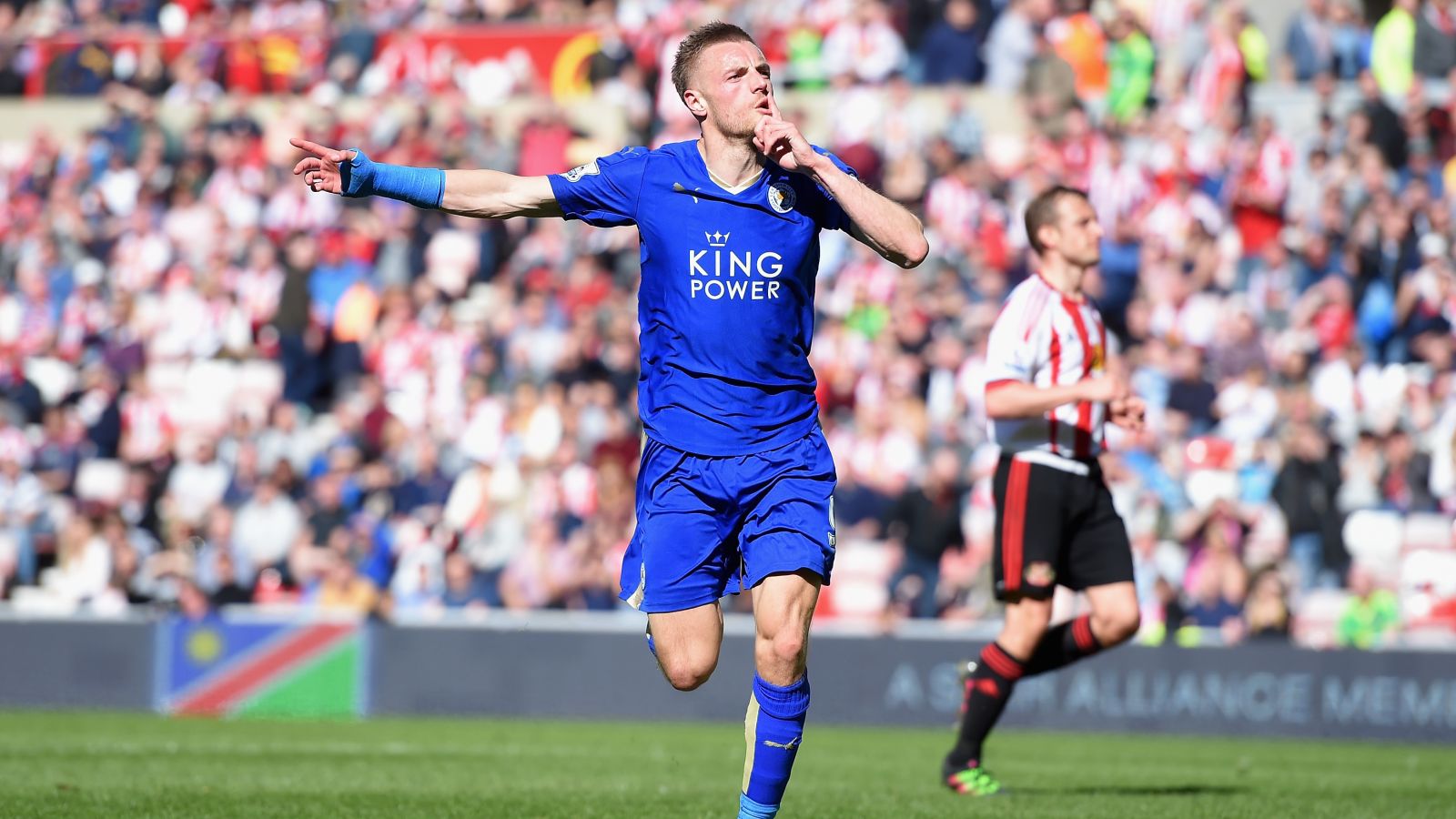 The Vardy Party is (probably) coming to London. All indications are that Arsenal have activated a clause in Jamie Vardy's contract to sign the title-winning Leicester City striker for a fee around £20 million, begging the question: does Jamie Vardy fit in at the Emirates?
Vardy is a drastic departure from Arsene Wenger's typical signing. He's within touching distance of 30 years old, his fee is substantially higher than what Wenger is usually willing to part with, and he speaks with no Gallic or Iberian accent. However, without a Premier League trophy in over a decade, a departure from the norm may just make Vardy the perfect buy for the Gunners.
The England international's checkered history is understandably a worry for many loyal Gooners, with the player making headlines for a number of different incidents. He was arrested for assault in 2007, reportedly repeatedly showed up to training drunk in his early Leicester days, and racially abused a man in a casino in 2015.
Vardy will turn 30 years old midway through next season, making his age another legitimate concern. Arsenal legend Ian Wright was signed at the age of 27, going on to score 20-plus goals a season in six out of his seven years at the club, but a striker's shelf life can be dangerously short, and it represents a real risk for Arsenal. However, having only missed two matches due to injury last season, and on pure eye test, it looks like Vardy has at least a couple strong years left in his legs.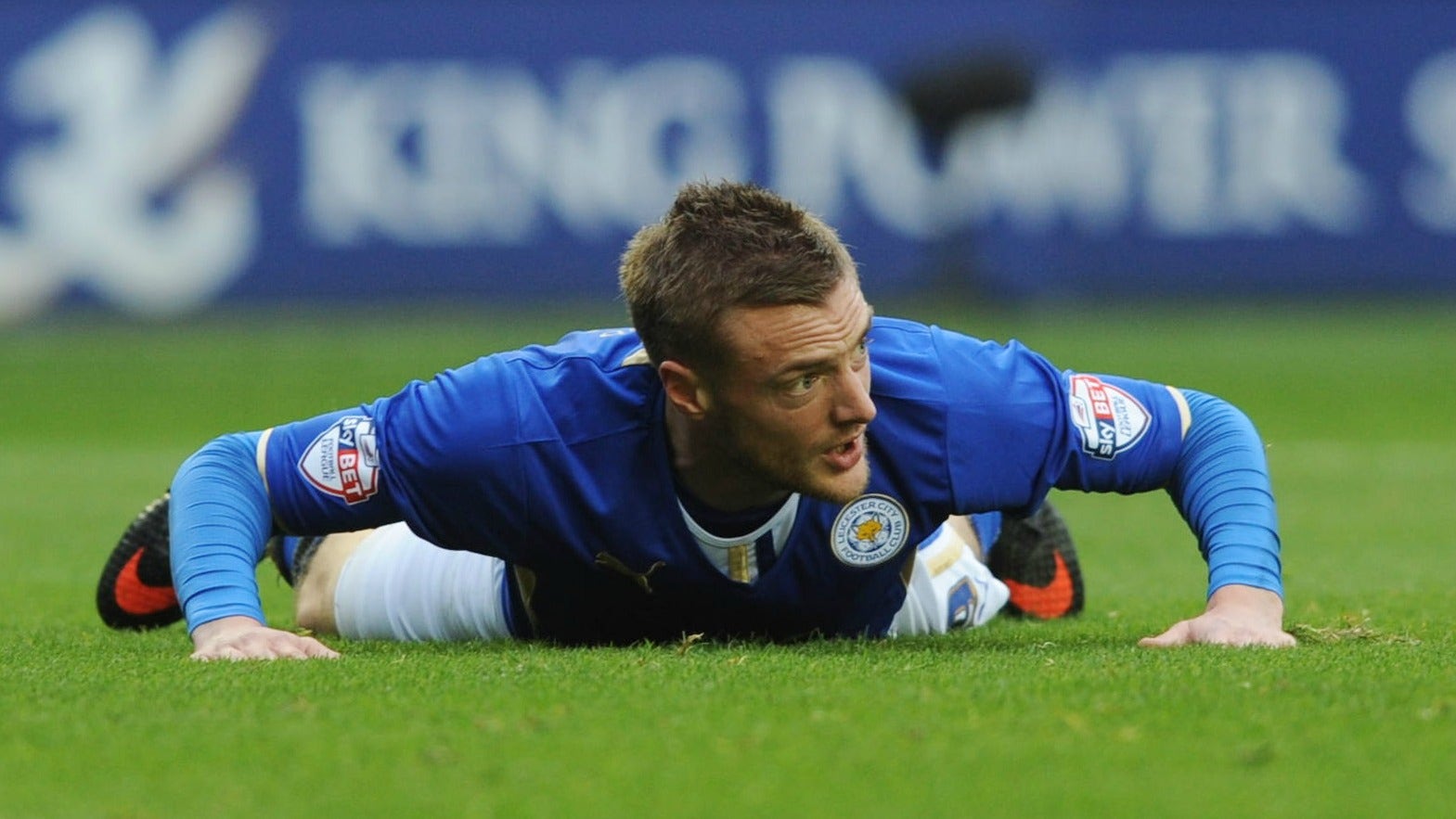 In the era of English Premier League TV money, £20 million for a 24-goal Premier League-winning striker is a pittance. Vardy has scored goals and won trophies wherever he's been, and his ruthless mentality would be an incredible asset to an Arsenal side lacking in killer instinct, and truly lacking in a top level goalscorer to elevate the team. With his direct and incisive runs in behind, willingness to press opposition defenses, and precise finishing, Vardy should conceivably be the perfect acquisition for the Gunners.
Critics of Vardy will point not only to his off-pitch history and age, but also to his role in Leicester's typical tactics of sitting deep and breaking on the counter, exploring space in behind the defense to deadly effect. At Arsenal, whose patient passing game sees opponents like Leicester tend to sit deep against them, how will the team best take advantage of Vardy's strengths?
While Leicester did indeed often tend to sit deep against opponents they expected to dominate possession, they were also often capable of the same incisive interchanges Wenger's sides are so well known for. Time and again Vardy combined with fellow hitman Riyad Mahrez (who is rumored to be an Arsenal target as well) to deadly effect as he helped fire Leicester to the top. Pairing the former non-League striker with Mesut Ozil and his bottomless Mary Poppins bag of tricks could be a revelation for the Gooners, especially given Ozil's preference for teammates who can zip in behind to unlock space for his creative machinations.
Wenger has long been criticized for his unwillingness to spend big on a world class striker, and this signing would be a surprising departure from the norm, to say the least. However, with Arsenal's stadium built, the Premier League's new TV deal, and cash aplenty, Wenger has begun to unloosen the purse strings and splash the cash on proven quality players. Ozil, and most recently Granit Xhaka, are the shining examples of a freer spending Arsenal and while Vardy's past may not make Arsenal fans leap for joy, should he showcase the goalscoring ability and mentality that he has for the last several years, he might just win over all but the staunchest of haters.
MORE FROM FOX SOCCER