It's no surprise that the Houston Dynamo, Owen Coyle marriage ended in flames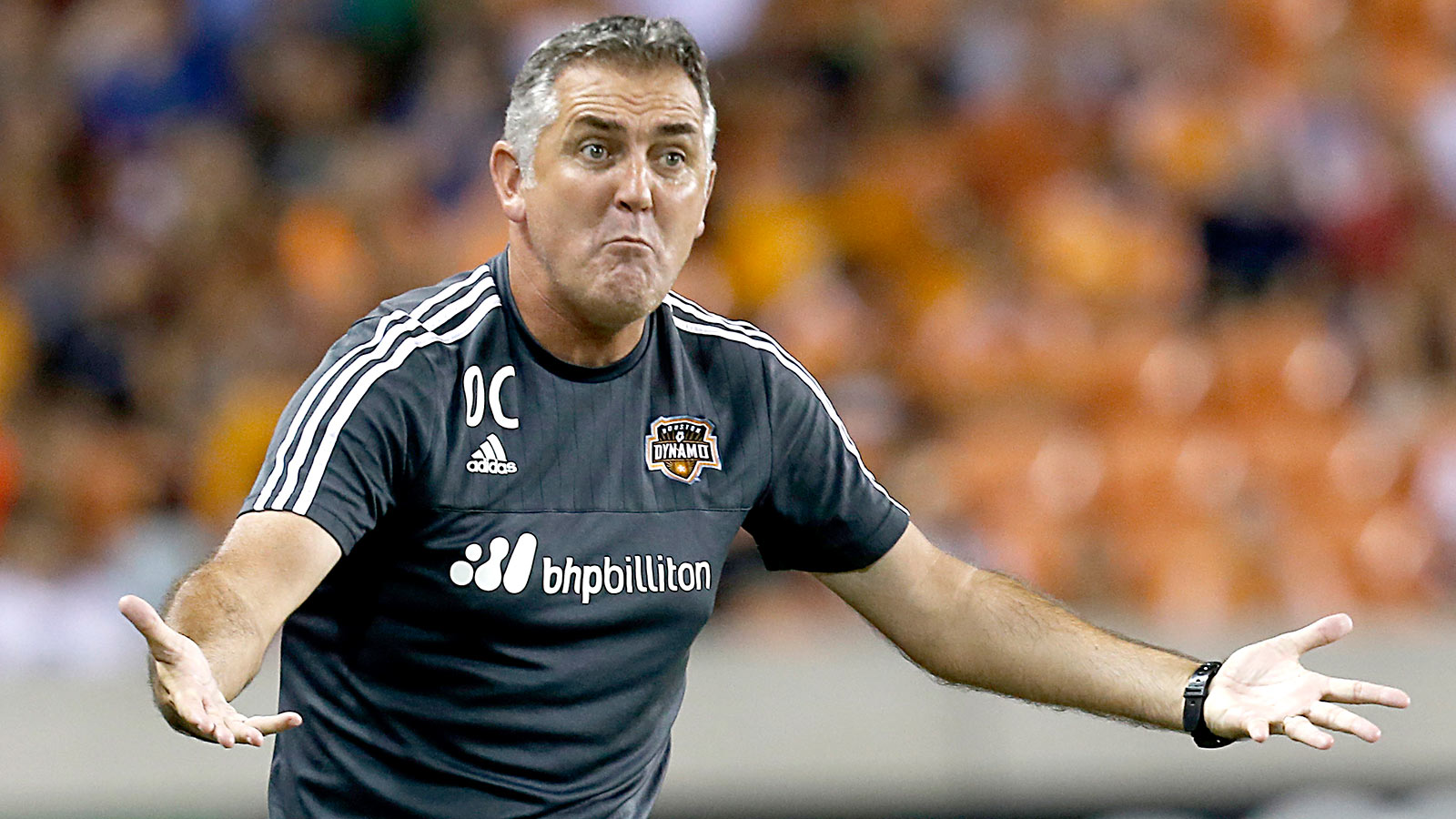 When the Houston Dynamo went looking for a new manager after the 2014 season, rumors started to trickle out that they were interested in Owen Coyle. Most people dismissed it as a joke. But then there were more rumors and reports that he was going to get the job. Still, it seemed like a joke. Finally, they hired him and it was no longer a joke, but it was bizarre.
Coyle made no sense as an MLS manager and certainly not with Houston. So it's no surprise that shortly into Coyle's second season in charge of the Dynamo, the club had to part ways with him.
The Dynamo managed just 42 points in Coyle's first season, leaving them much closer to the bottom of the Western Conference than a playoff place. Their defense was the worst in the West, and their attack wasn't especially effective or inspiring either. Nothing they did was good and, what was most concerning, they didn't get much better as the season went on so there wasn't much reason for optimism.
Unsurprisingly, this season has been ugly. Houston are in last place in the West and had a stretch where they took just one point from six matches. Again, their defense has struggled and their attack anemic. They haven't improved much and there was little reason to believe that things would get better.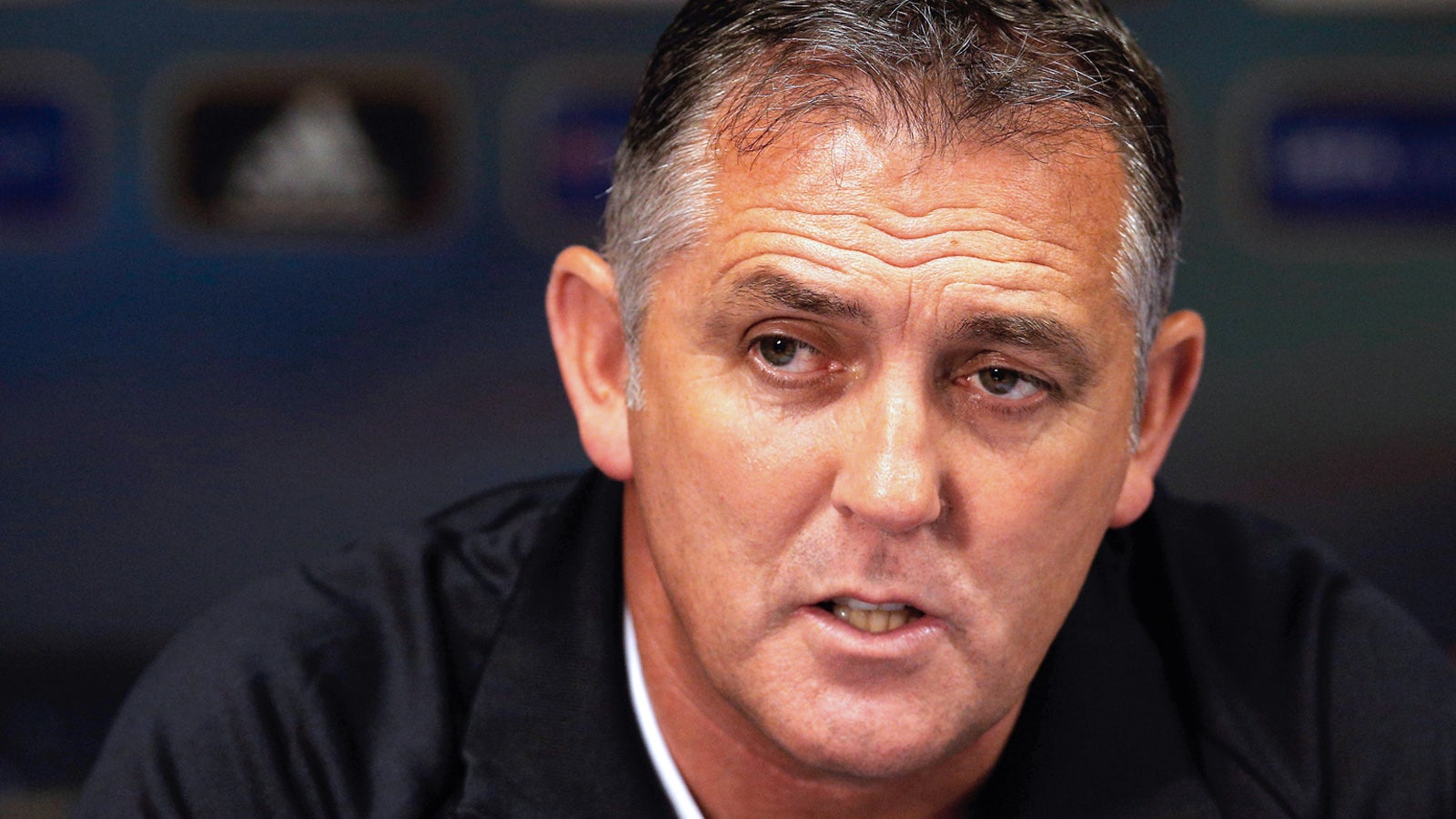 When Coyle told the club that he thought it would be best to step aside so he could return home and be with his family, the Dynamo probably jumped at his offer. They had to be running out of patience with Coyle. But really, they were the ones to blame.
Managers who have no experience in America soccer have long struggled in MLS. Whether it's the mentality of players, the odd rules of the league, the size of the country, playing a summer schedule or any of the other dozen things that make MLS unique, managers from abroad haven't been able to hop in and succeed. The foreign managers who have been good, like Oscar Pareja and Carl Robinson, played in MLS then coached in the league before becoming managers.
Coyle came to the Dynamo from England, where he had managed Wigan, Bolton and Burnley, among others. He had varying levels of success there, with highs like getting Burnley promoted and a couple excellent seasons with Bolton, but also plenty of critics, who thought he was too naive at times.
Whether you're a Coyle fan or not, he definitely had his faults and those faults didn't seem like a good fit for a new league that has a lot of unique complexities. As the Dynamo found out, they weren't.
The constant running that Coyle demanded of his team wasn't a great fit for a league that demands teams play through the hot summer and take long flights for road trips, while his lack of tactical flexibility hurt him with a team that was never going to be able to construct a roster perfectly for him. He decided to sit Will Bruin and Cubo Torres often while Giles Barnes played as a lone center forward, a decision no one else seemed capable of explaining, and ran Jalil Anibaba out match after match, highlighting his refusal to find a system that fits his players as opposed to the other way around.
Coyle seemed to underrate MLS at times. He insisted upon attacking soccer and spoke as if it wouldn't be a problem to instill. But the Dynamo didn't have great attackers or the money to acquire many incredible creative players. It wasn't as simple as "go for it" and required more tactical nuance and pragmatism than the Dynamo showed. When Coyle refused to evolve, opposing managers were able to pick him apart and the Dynamo conceded goals in bunches.
There may be some MLS clubs that could succeed with Coyle. Better funded clubs, that have strongers rosters and can chase some higher priced players may have made Coyle a success. One with a strong front office to manipulate the roster rules, help Coyle get the team he wanted and demand a level of variety and pragmatism could have done the trick. But the Dynamo are not that club. They are a team that's somewhat limited financially, have a squad with holes and technical director Matt Jordan both doesn't have a ton of experience running a club and took over in Houston just a month before hiring Coyle so little was established there.
Now the Dynamo will try again with a new manager. Maybe they will make major roster changes this summer, too. Jordan may even be on the hot seat now. But wherever they go from here, they will do it without Coyle. He and the club have split ways before they even made it through two years together, which a lot of people probably guessed. Hiring Coyle didn't make sense to begin with, and nothing since seemed to hint that it was ever going to work.
MORE FROM FOX SOCCER