Is the USWNT ready to change its attacking identity with an influx of youth?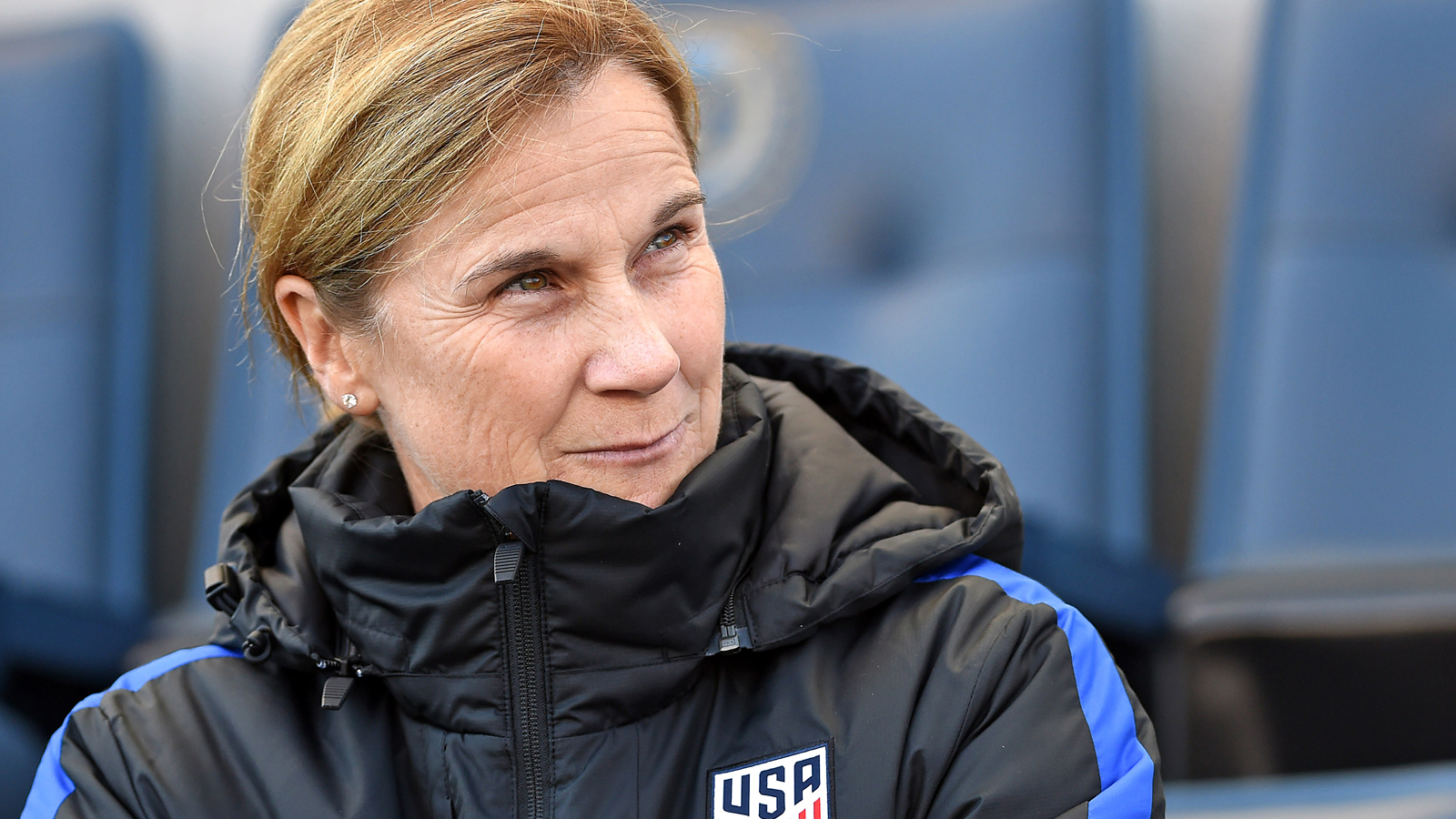 When the U.S. women's national team faces Switzerland for two friendlies this week, the squad will barely resemble the one that won the World Cup just over a year ago. An influx of 11 new players — most of them 23 and younger — are on the roster and taking the place of veterans.
While this new roster could signify a greater importance placed on the National Women's Soccer League, it also represents a ripe opportunity for the USWNT to alter its attacking identity. As the field in women's soccer becomes more competitive, the question has been when the USWNT will change its ways to adapt against more sophisticated opposition — and that time could be now.
Not all these debut call-ups will stick, to be sure, but by calling in so many youngsters, coach Jill Ellis has given herself more options to work with. They should provide her with new avenues for the attack, like a chess player acquiring a bunch of extra pieces. How Ellis uses her new call-ups in tonight's friendly against Switzerland should make it clear whether she is willing to change the way the Americans attack or if she merely wants to swap like-for-like pieces.
But a more sophisticated attacking identity may be overdue because a recurring weakness for the Americans is that they often resort to being too direct under pressure. The USWNT has thrived historically by using athleticism to race in behind back lines and make the most of lofted balls into the box. But fresh off an early Olympics exit — their worst finish in a major tournament and the first time the USWNT has ever faced such a forceful impetus for change — it may be time for the Americans to re-think their approach. Launching ball after ball into the box is a predictable tactic that can be easily stymied, as the shocking quarterfinal loss to Sweden in Rio showed.
There are a couple ways Ellis can address it, if she is willing to experiment with not only players but tactics, and it can start from the top. Enter forwards like NWSL Golden Boot leaders Lynn Williams and Kealia Ohai. They too are speedsters like Alex Morgan, who was not named to the roster for this week's upcoming friendlies. But through NWSL play, they have shown they can play with ball at their feet and beat defenses with quick ball movement. Finding forwards who are comfortable and successful at taking on defenders should be a priority for Ellis, and her call-ups are a good start.
Morgan, who has been playing as a lone striker mostly since Abby Wambach retired, looks best when she has a partner to connect with. She may still be the best target striker the Americans have, but she is often too isolated from the rest of the team and unable to connect with anyone. Either Ohai or Williams could potentially make good pairing options, Ohai with her ability use space out wide or Williams with her hold-up play.
But they will need some more help from the midfield, and a true No. 10 in the middle could help the Americans with their ball movement. That too, however, would likely require a change in the system that the USWNT uses. The USWNT is essentially built around Carli Lloyd after a change to give her a more prominent attacking role propelled the Americans to winning the World Cup last year. In a fluid 4-2-3-1 system, Lloyd roams around the 18-yard box, not as a playmaker but as a quasi withdrawn forward that focuses primarily on scoring goals herself.
Although Lloyd is one of the leading players of the team and dependable in big moments, forfeiting a true No. 10 for Lloyd may be hampering the midfield. With Lloyd occupying the No. 10 spot but not really being a No. 10-type player, the Americans lack the metronome who can creatively and selflessly distribute the ball. Lloyd is perhaps the most clutch, big-goal hunter on the USWNT roster, but she tends to do it all on her own. Meanwhile, the team often looks unsure of where to direct the ball in the midfield without a dedicated playmaker. That's when long, direct balls often happen.
Some of these new call-ups can help clear the way for a true No. 10 on the field, if Ellis is willing to make it a priority. Stanford junior Andi Sullivan is capable of playing that role and pulling the strings in the midfield. Sullivan is not quite a finished product yet, but with the next World Cup not until 2019, she could follow a path similar to Morgan Brian, who started earning consistent call-ups while still at the University of Virginia and eventually became a lock for the World Cup last year.
Or players like defensive midfielder Danielle Colaprico of the Chicago Red Stars could free up some USWNT veterans to take the reins of the No. 10 role. The Americans haven't had a dedicated "natural" defensive midfielder since Shannon Boxx retired. Brian, an attacking midfielder in college, has in the past had to play a more holding role while Lloyd pushes forward, and these days, a combination of Brian, Allie Long and Lindsey Horan often share defensive duties in a double-pivot midfield behind Lloyd. But all of them are best in attacking roles.
If the USWNT can find a true defensive midfielder who is comfortable defending and occupying that deep space, that could free the team's central midfielders to do more playmaking and more of what they've built their non-national team careers on. The American back line is a strength of the USWNT, so they may have made it easy to forget that the USWNT hasn't really played with a defensive midfielder in years — but reinstating that role could also help the attack by freeing up natural attackers like Brian, Long and Horan to go forward.
What Ellis does with her new call-ups when they face Switzerland on tonight and again on Sunday may tell us a lot about what the USWNT manager wants to do. Ellis may be looking for players who can slot into the team's current system, which means keeping Morgan alone up top, keeping Lloyd as a withdrawn forward, and swapping players in the roles around them.
But fresh off the worst tournament loss the USWNT has ever had and a long three-year wait until the next major tournament, there is no better time for Ellis to experiment than now. That should include not just bringing in new players, but trying new tactical setups to fit the new players, too. For the first time in a long time, the USWNT could go in many directions and the team's attacking identity is ripe for transformation.
MORE FROM FOX SOCCER: