Is it Time For the LA Galaxy to Move on From Robbie Keane?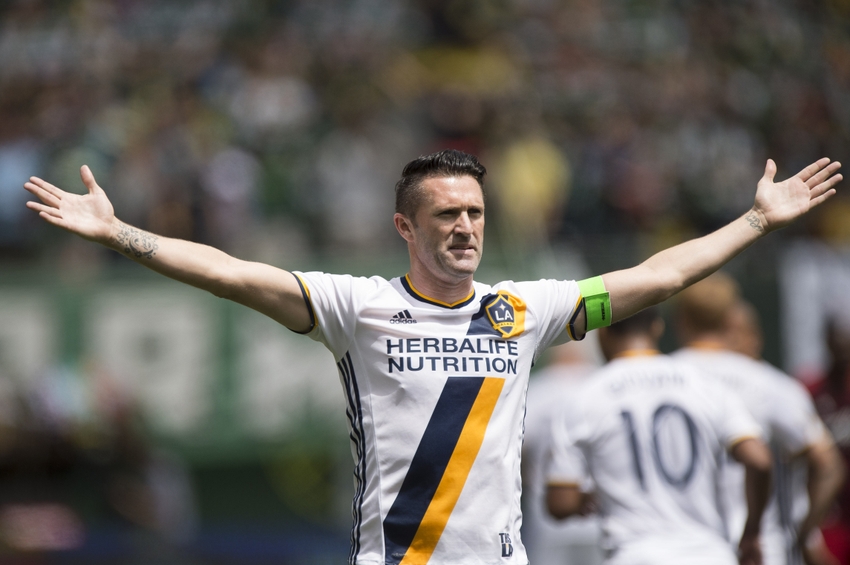 Robbie Keane has been one of the best strikers in MLS since joining the LA Galaxy in 2011, but should the team move on from the legendary Irish international?
After years of being a top goalscorer in Major League Soccer, Robbie Keane has seen his production take a dip this season. The Irish forward has become one of the best players to ever play in the league and with the LA Galaxy. You can argue that he has been the best designated player in league history.
Even with all of that success, is it time for Los Angeles to move on from the legendary striker? Keane is now 36-years old and he isn't getting any younger. His age may be starting to finally catch up with him as nagging injuries and lack of matches have doomed his production in 2016.
Robbie has put together quite a career with LA as he has scored 80 goals in over 120 appearances with the club. He has won three MLS Cups with the Galaxy and the team has made the playoffs each season since he joined in 2011. He is in the final year of his contract and Los Angeles should think about finding a different option for one of their designated player spots.
Keane has only played in 13 of 27 games this season but he has recorded seven goals and two assists. He has dealt with multiple injuries this season including knee, calf, and a shoulder injury. Father time is unbeaten and he may be catching up to Robbie as he enters the later stages of his career. Some of his missed games also came because of international duty with the Republic of Ireland in the European Championships.
There is no doubting the Irish international's greatness but it is clear that his best days are behind him. Although he has still shown glimpses of brilliance this season, those instances have come few and far between. MLS teams rely on their designated players to lead them and without Keane, the Galaxy have struggled.
There were rumblings that this may be Robbie's last season as he had already received his coaching badges. Now, it seems as if he is set to return for another season next year. While some fans may be rejoicing at Keane's return, the Galaxy are put in a bit of a predicament.
Get the FanSided App
They would obviously love to re-sign Keane and keep him on the squad but it would also hurt them to waste a designated player spot on a player who can't stay healthy for more than half of the year. LA may be better suited in looking in another direction and signing a younger, more productive player to be their designated target. Robbie's storied legacy with the Galaxy makes it unlikely that the club would turn him down after this season.
After winning the Galaxy player of the year award and the Galaxy Golden Boot award in each of the past four seasons, Keane has proven recently that he can still play at a high level. The question will be if he can stay healthy going forward. When he has full fitness and is in form, the Irish striker is one of the best MLS has to offer.
Want your voice heard? Join the MLS Multiplex team!
I for one, would love to see Keane return to the Galaxy next season but I think it should be in a limited role. He is nearing the end of his career and while may be productive, he shouldn't occupy a designated player spot. If Robbie returns next season (which he probably will), his performance will be based on fitness and games played. And that is something that the team can not count on.
This article originally appeared on