Injured Akaazoun is bouncing back before trip to Brazil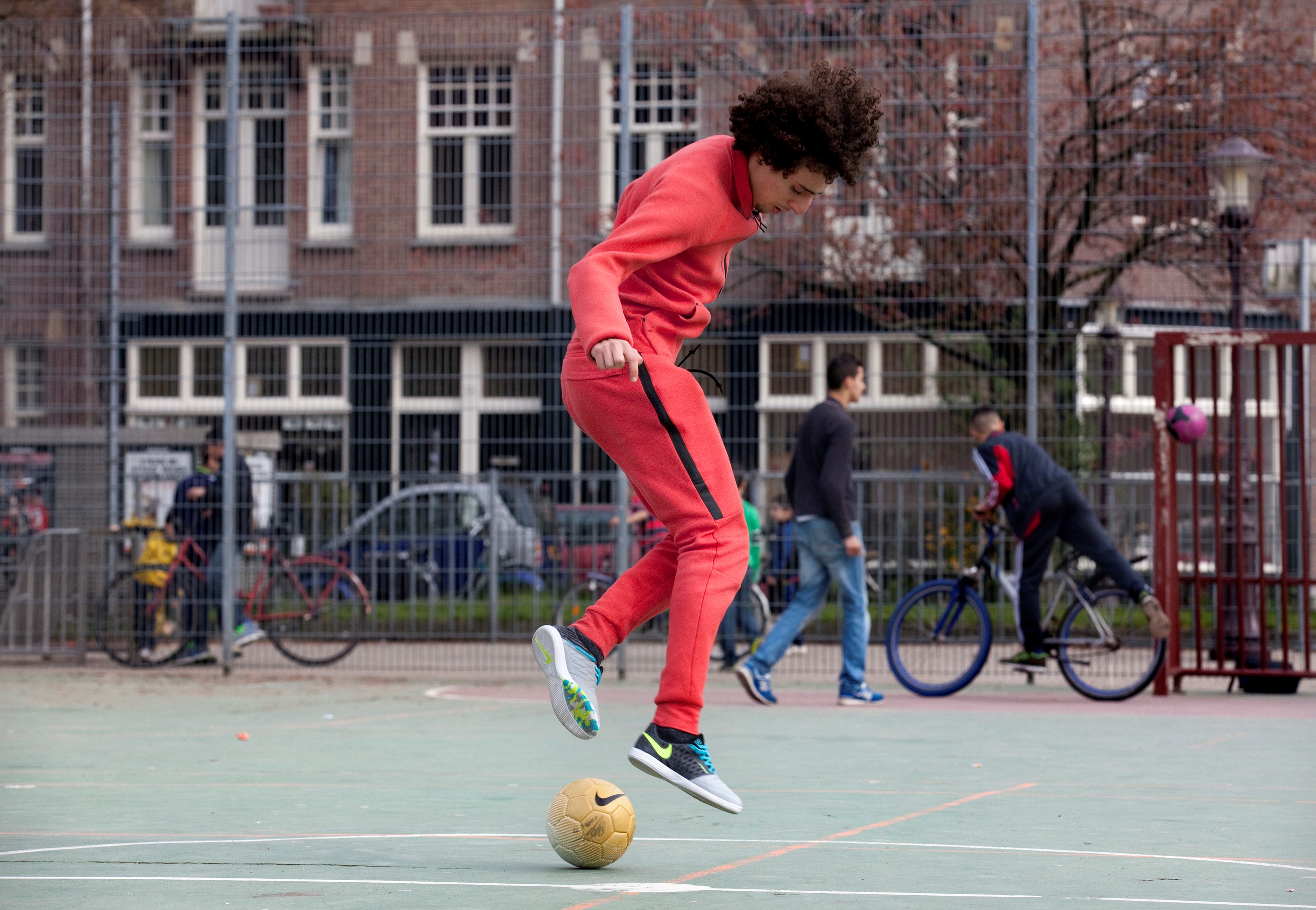 Nabil Akaazoun sprained his metatarsal foot bone last month playing indoor soccer and is still limping in a cast–just weeks before he heads toBrazil.
The injury leaves him with little time to prepare for a street soccer match in Rio de Janeiro, but he is confident he'll more than bounce back: "I know an injury makes me stronger."
"I need to get back in shape fast. Next week I will go to the gym and in the early mornings I want to jog through downtown Amsterdam, I don't like to run in nature, I'd rather see people."
Akaazoun was pleasantly surprised when he heard he was going to Brazil to match his skills against other street soccer players.
"I couldn't believe it. Going to Brazil is something you maybe do once in your life. And now I go during the World Cup, even better!"
Born in the Netherlands to Moroccan parents and raised in the Dutch capital, Akaazoun normally spends his summer holidays in the Rif Mountains of Morocco.
"I did do some traveling when I was playing indoor soccer. My favorite place was Dubai. The crown prince invited me during Ramadan to demonstrate my street soccer tricks. What a city. Shiny high sky scrapers everywhere, swimming pools, it was so luxurious. I thought; 'What am I doing here? In the Netherlands, I haven't got a penny in my pocket and here I am walking next to millionaires'."
If there is one thing Akaazoun wants from his trip to Brazil it is to have an adventure outside of Holland that might turn into a career opportunity. "Maybe there is a soccer club that wants me," he says.
And if that happens and he becomes rich and famous, he is planning to help others. "First of all, I want my family to be happy. When they are, I will share what I earn with others."