Hopefully this wasn't the last time Zlatan played in the Champions League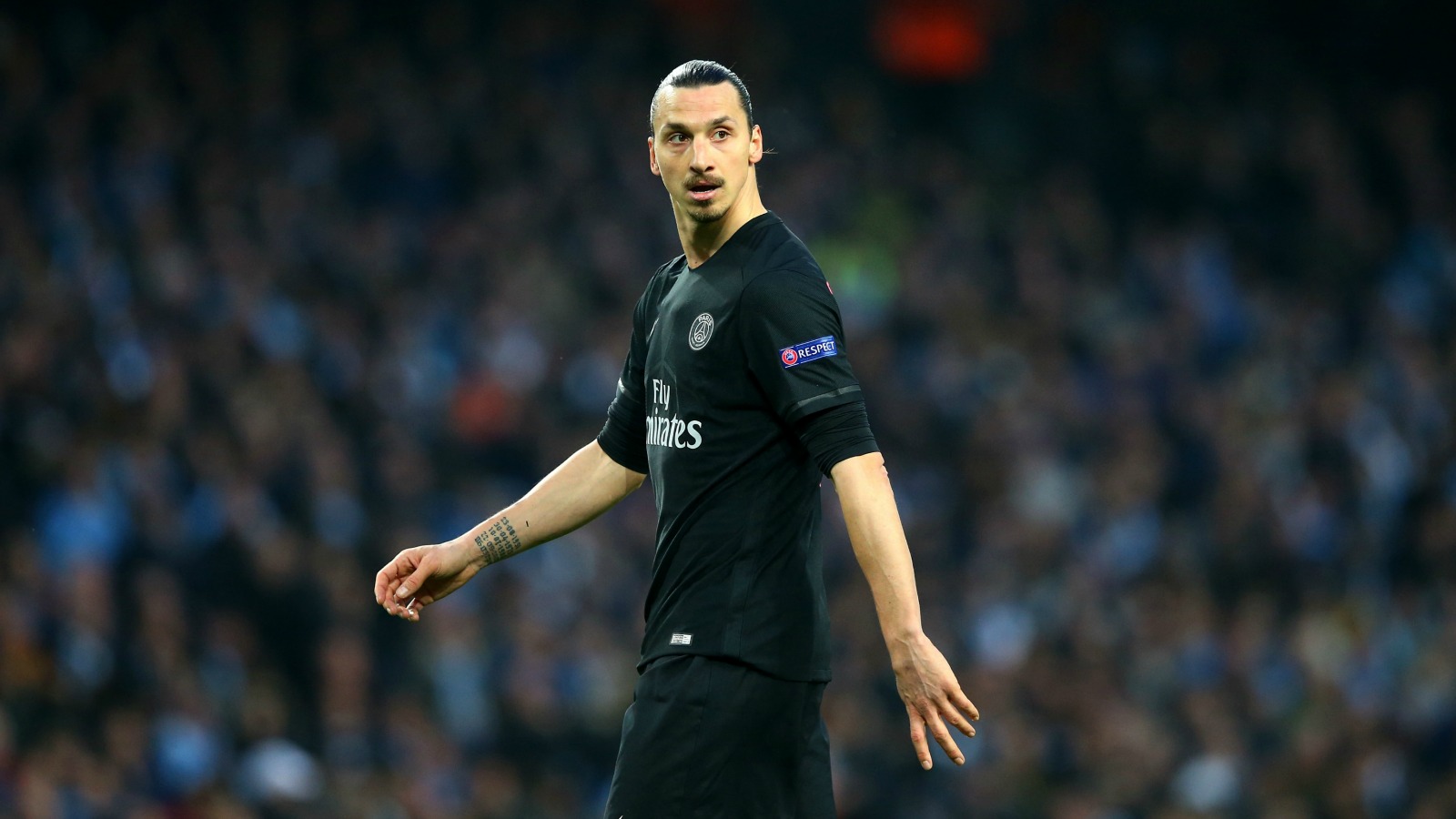 The referee at the Etihad blew the final whistle and with that, Manchester City were on their way to the Champions League semifinals. Paris Saint-Germain's European adventure was over, and arguably the most anticipated tie of the quarters was in the books. But that pales in comparison to a terrifying reality of that final whistle: Zlatan Ibrahimovic may never play in the Champions League again.
The striker has already said that he will probably sign with a new club this summer. His time at PSG is coming to an end and there is no guarantee that he will sign with a team in the Champions League next. He's 34 years old and has been linked to MLS and the Chinese Super League. There also aren't many in Europe's upper echelon that need a striker.
If Ibrahimovic plays in the Champions League next season, it will probably be for Arsenal. They're the most obvious landing spot for the striker — in need of help at the position and with the money to afford him — but that doesn't mean he will go there. Arsene Wenger would have to open up the checkbook, and accept a gigantic personality into his club. That's a stretch.
If not Arsenal, Ibrahimovic may not have any Champions League options. Juventus are the only Italian club that can certainly afford his wages, while Bayern Munich are an unlikely landing spot. Leicester and Tottenham can't pay the Swede, and there's no way that he plays for Pep Guardiola again … so Manchester City are out. Real Madrid don't make sense and he tried Barcelona before; it didn't go well.
The problem for Ibrahimovic is that the place where he would fit best, and can bring him in, is Manchester United. That's the same Manchester Untied that are a longshot to make next season's Champions league. The wealthy Red Devils would jump at signing a star like him, while Ibrahimovic and Jose Mourinho, who looks likely to be their manager next season, get along famously. It all makes sense, except for the absence of Champions League soccer.
So what will Ibrahimovic do?
There is no telling — returning to PSG would make a lot of sense, so hopefully that becomes an option again. But when you lay out Ibrahimovic's other options, it's clear that being out of the Champions League is a very real possibility. It might even be likely.
That means Ibrahimovic's Champions League career may be over. He may not get a chance to lift the only club trophy that has escaped him. And it would have ended on Tuesday.
Joe Hart would go down as his foil. The Manchester City goalkeeper saved an Ibrahimovic penalty kick in the first leg, and made a fine save on a free kick in the second leg. If those two go in, PSG advance and are into the semifinals for the first time ever. They are 180 minutes away from the biggest match in club soccer. Ibrahimovic is a step closer to immortality. But Hart ruined it.
The end of Zlatan in Europe can't be him succumbed to Joe Hart. That's just unacceptable. He can't go to MLS, or China, or Manchester United. Wherever he goes, Ibrahimovic needs to be in the Champions League. It's too soon for him to go, and he can't go like this.
Step it up, Arsenal. Or PSG. Or Real Madrid. Or Napoli. Hell, a return to Ajax is OK. Anyone?