Heavyweight champion Anthony Joshua says FIFA 16 hurt his boxing career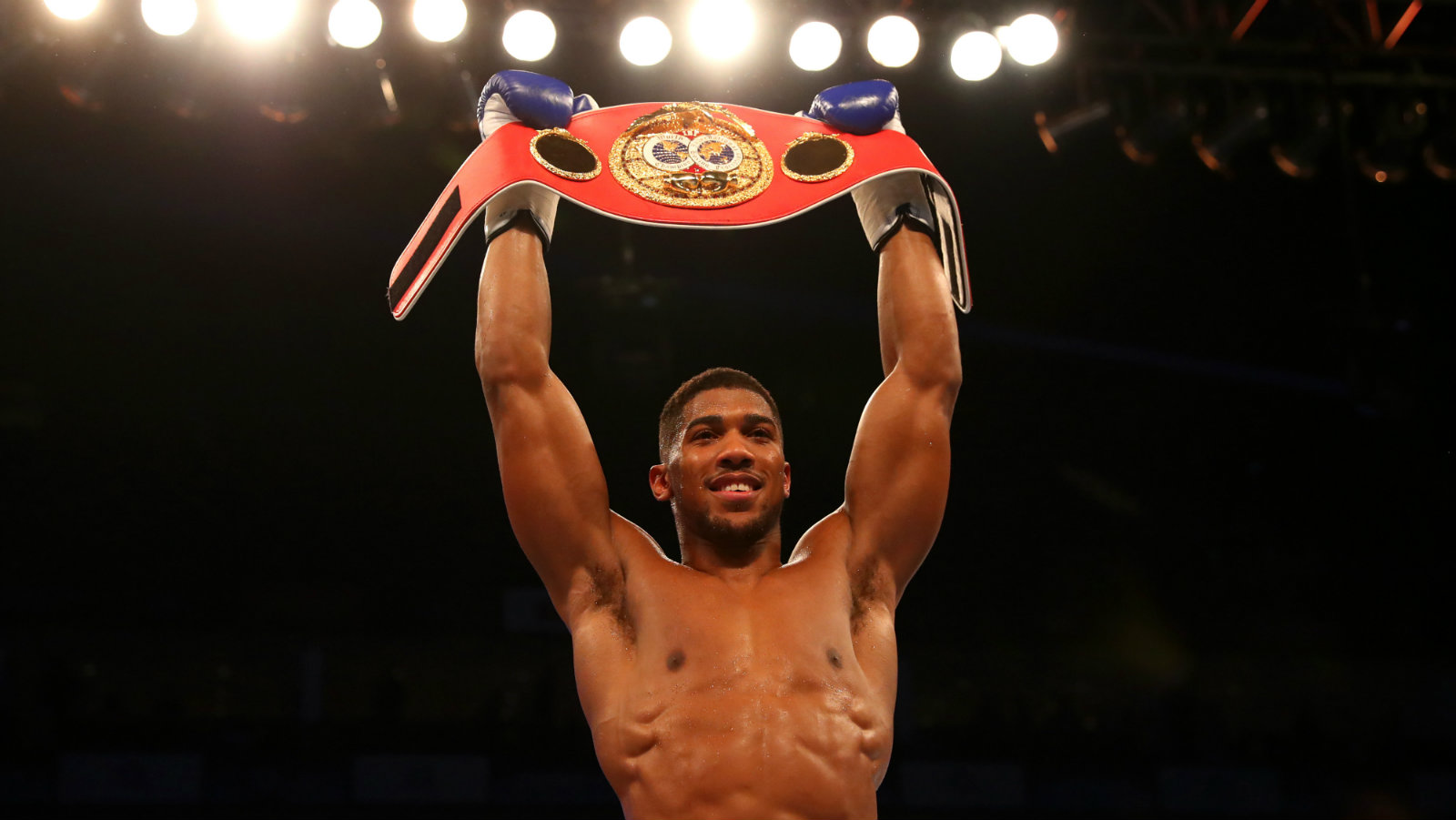 This past Saturday, Anthony Joshua dispatched with Charles Martins in only two rounds to secure the IBF heavyweight title. That makes his record 16-0, all 16 of those wins being knockouts. Needless to say, Joshua is very, very good at boxing. However, after the bout, Joshua revealed that there was a time when his career was in jeopardy, and not for any reason you could possibly be thinking of.
From The Telegraph:
I used to play Fifa until it affected my boxing. I had to stop playing [FIFA] because it affected my sleep and recovery. I could stay up till five in the morning playing it, get up at seven and train. That's how mad it was, it wasn't healthy. Even then it was always sports.
I've been there. We've all been there.
You break the seal on your new copy of "FIFA 16" (or download it, whichever), and once you've dialed in your hospitality settings you just have to see what this "MyPlayer" thing is all about. So you spend the next half-hour taking fuzzy Photo Booth pictures on your laptop and struggling with the online widget, and the next thing you know you're juggling mid-week matches in Europe and domestic cup ties, worrying about mounting injury woes. You haven't felt the warmth of the sun on your face in days. The thought of an email from "The Board" in your imitation inbox has you sweating in real life but can't appreciate how stupid that is because it's been ages since the last time you had actual human interaction.
It's a slippery slope.
Thankfully Joshua realized he had a problem, put the game down, and got back to bossing the heavyweight division like he's supposed to. If Joshua has his way, he'll be doing so for a long time:
I want to go until I'm 35 — I want to maintain this for a decade. I want to be the kingpin of the division.