Has Gareth Bale finally been accepted by the Madrid locals?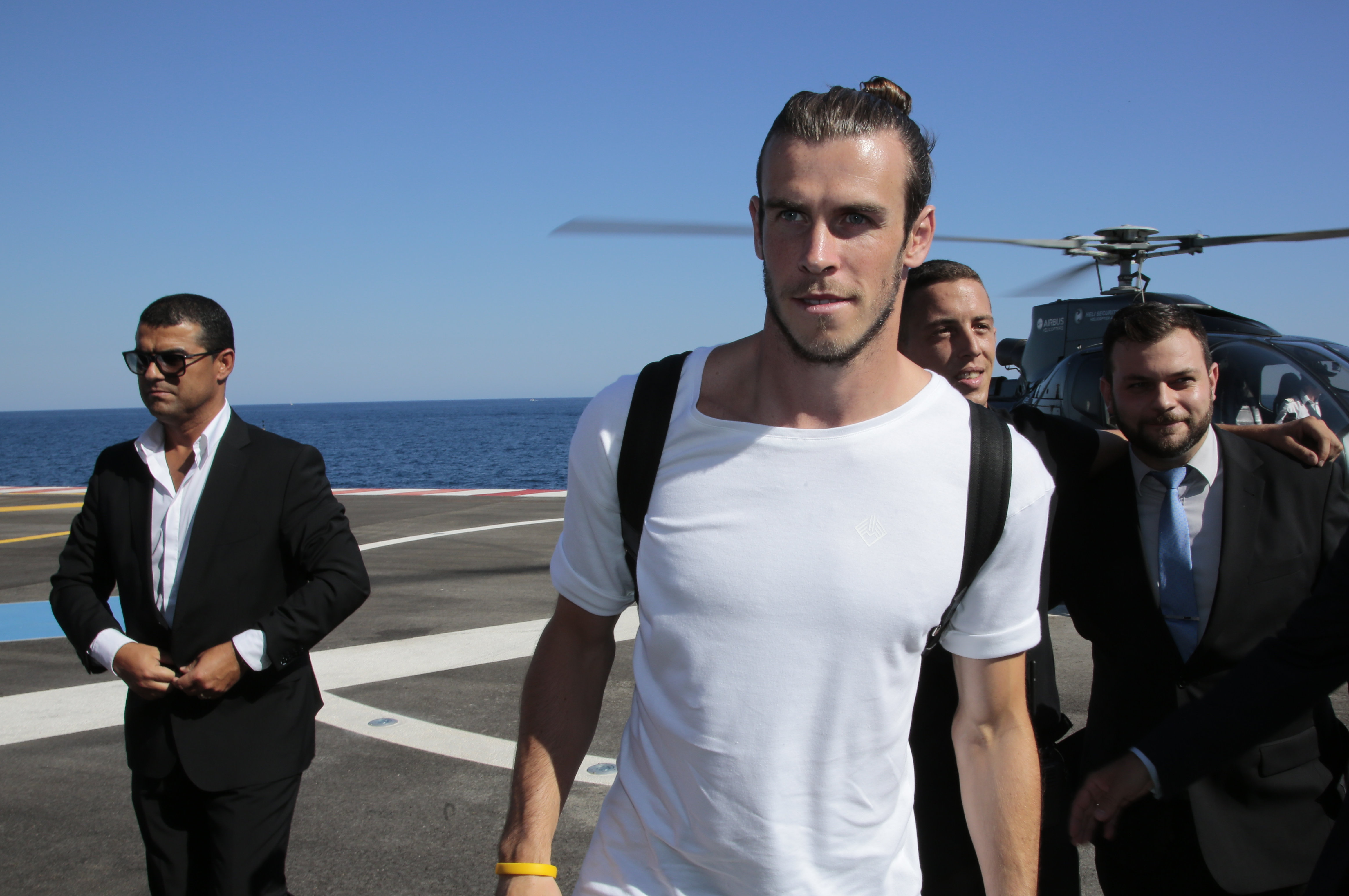 Gareth Bale unveiled a new jersey in association with Adidas and Footlocker, while fans swarmed the street outside.
Gareth Bale has been a controversial figure for Real Madrid in recent years. He had trouble coping with living in the spanish capital and learning to speak the local language. It was also widely reported that he felt alone at the Bernabeu, with the language barrier as a huge reason. This was exacerbated by the fact that many fans in Madrid didn't believe him to be worth his record-breaking transfer fee.
Well, it seem that those days are over for the Galactico. According to Marca, Gareth Bale was spotted at the famous Calle Preciados earlier today. The street is the busiest commercial spot in all of Madrid. The Welshman was presenting a new Adidas jersey in association with Foot Locker, when fans started swarming the outside of the building and started banging on store windows in order to get his attention.
Bale posed on the second floor of the building in order to take a selfie with fans. He and Adidas also gave out jerseys to bystanders. The Welshman is coming from a streak of good matches, having won the first two games of the season, as well as scoring twice in the 4-0 thrashing of Moldova earlier in the week by Wales.
Whatever the reason, it seems that Gareth Bale finally feels at home in the city of Madrid.
More from The Real Champs
This article originally appeared on