Harry Kane Says Tottenham Are Stronger Than Last Year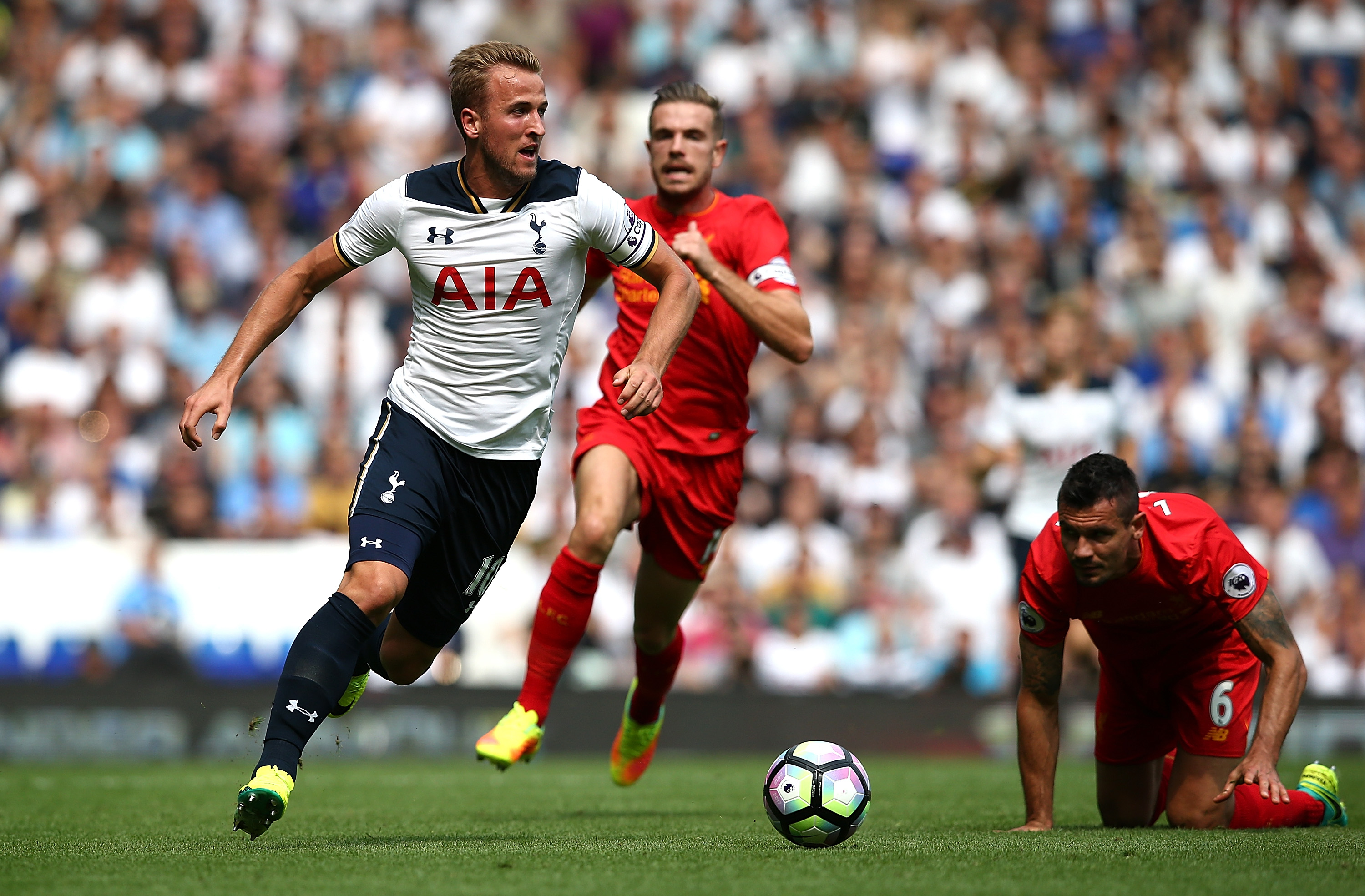 Tottenham's squad has gotten better by replacing their outgoing players this summer.
Speaking to Sky Sports, Tottenham striker Harry Kane believes that this squad is much stronger than last year. And looking at the five additions they brought in this summer, it's hard to argue with the 23-year-old.
"I think we've got a stronger squad than last year," Kane said.
"We've added some great additions to the team. We've bought some great players in who have fitted in perfectly."
"So now we're ready, we've got a lot of games, being in the Champions League against tough opponents. We definitely feel we're ready to go and we're stronger than last year."
Spurs have addressed multiple positions for this season and in the future by adding Victor Wanyama, Vincent Janssen, Georges-Kévin N'Koudou, Pau López and Moussa Sissoko.
N'Koudou and López will take time to adjust in the Premier League however. But, the other three players will fit in with Mauricio Pochettino's system.
And Wanyama and Janssen have already shown that through three games. Sissoko could get his turn this Saturday against Stoke City.
As for the former Olympique Marseille winger, missing Spurs' pre-season due to protracted transfer negotiations automatically makes it hard for him to provide an instant impact right away.
López is in another tough situation. He will barely feature this year because Hugo Lloris is close to returning and Michel Vorm has looked very good as a spot starter.
It's very likely that López plays with Spurs' second team or in cup competitions to begin with.
While Wanyama and Janssen have done well to begin the season, Spurs as a whole haven't looked good. It's doubtful that Sissoko can change that, but his addition to this squad helps.
"The performances haven't been amazing," Harry Kane added.
"There's still room to improve. But we've got some good results against some tough teams."
"We hope to kick on now like we did last year, get some wins and go from there."
Spurs started last season slowly just like they have this year, so this isn't completely unexpected.
The European Championship didn't help with 11 Tottenham players taking part with their respective countries, but whether that's considered a legitimate excuse or not is up for debate.
But at the end of the day, the Euros had an impact on Spurs' squad.
Overall though, back to Spurs' summer spending, they had a good window.
Other than losing talented academy graduates in Alex Pritchard, Ryan Mason and Nabil Bentaleb, and a young promising player in DeAndre Yedlin, Spurs have replaced them with better players.
What started as two good signings to begin the summer transfer window with Victor Wanyama and Vincent Janssen could have been a disaster if Georges-Kévin N'Koudou, Pau Lépez and Moussa Sissoko didn't join on deadline day.
This article originally appeared on