Harry Kane's first 100 Premier League games are among the best ever
Harry Kane played in his 100th Premier League game on Sunday. And he rang in the new year with his 58th and 59th goals, a remarkable mark.
Consider, 59 goals in his first 100 games is equal to Thierry Henry's Premier League start and tied for the seventh best in the history of the league.
Kane's goal scoring is a lot more impressive than "seventh best" though.
Several of the men ahead of him — Luis Suarez, Fernando Torres, Ruud van Nistelrooy and Alan Shearer — all had established themselves as professionals before getting their start in the Premier League. They were all full-fledged internationals, with Suarez and van Nistelrooy already having won the Eredivisie's Golden Boot, Torres having scored nearly 100 goals for Atletico Madrid and Shearer having scored nearly 50 goals in the old First Division. Henry had played almost 150 times for Monaco and spent a season at Juventus.
None of this is to diminish the fabulous players' outstanding goal scoring rate, but they walked into the Premier League as known products. Kane had only had a few loans, where he played sparingly at all but one stop. His first 100 Premier League games, and 59 goals to go with them, are the first 100 top division matches of his career. This really is just the start for Kane.
The other three men who scored more than 59 in their first 100 Premier League matches were Robbie Fowler, Michael Owen and Andy Cole, three of the best goal scorers the league has ever seen. They also played on teams that were among the best in the world.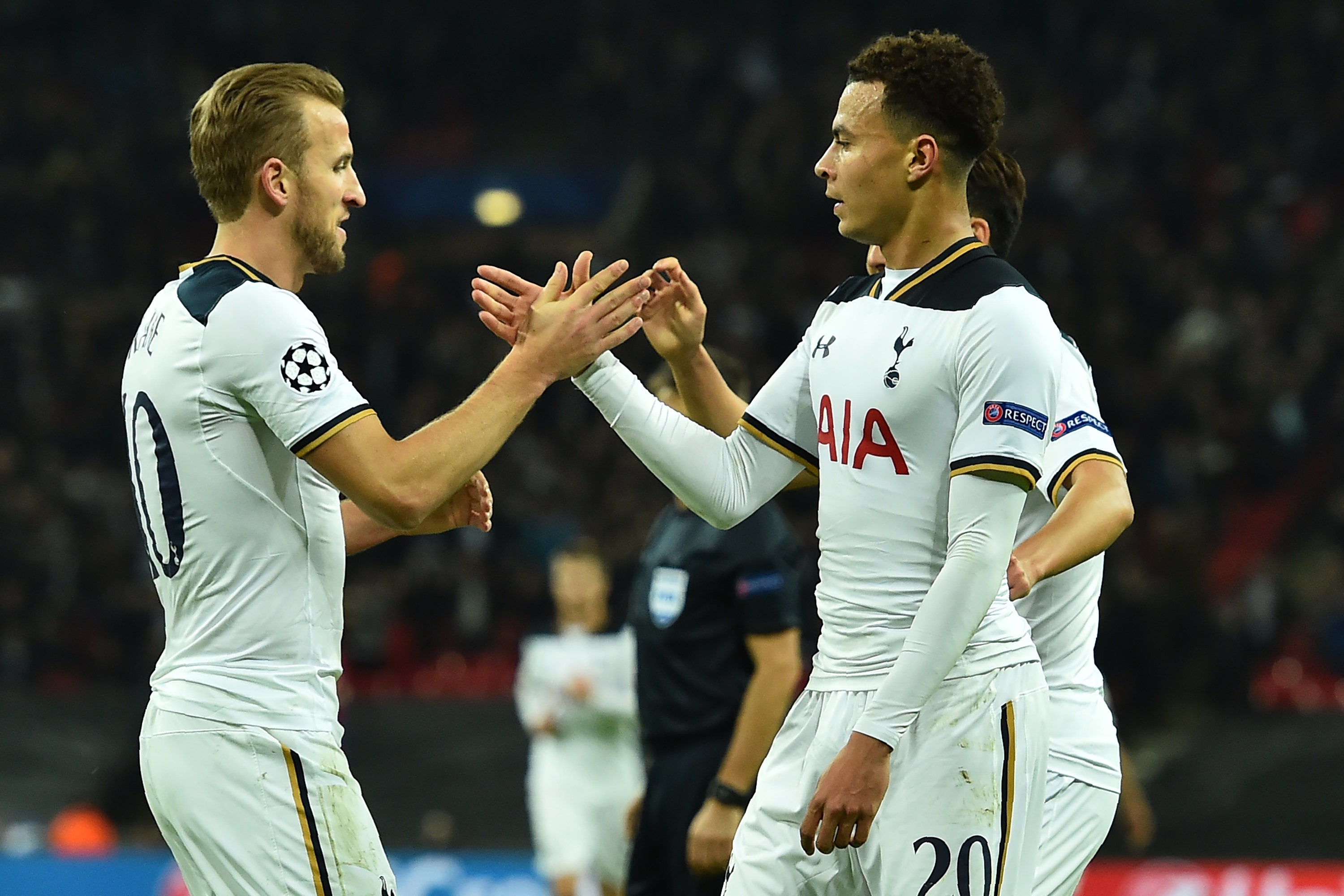 Kane, while playing for Spurs' best team in decades, isn't on a Premier League championship team or even a Champions League contender. His best supporting players are nearly as young as he is.
The excitement at Tottenham is as much for the future as it is the present. With the core of the attack — Kane, Dele Alli, Christian Eriksen, Son Heung-min and Erik Lamela — all 24 or younger, Spurs only figure to get better and more dangerous. They may not be among the best in Europe now, but they could be before long, with a new stadium currently under construction that will not only aid their ability to keep all of those terrific young players; it will allow them to add even more quality to the precious attack.
Kane, along with Sergio Aguero, has been the best striker in the Premier League for two years now. He's been unquestionably the most dependable. And the 23-year-old is only just getting started.
At this point, it's hard to be impressed by Kane. Expectations are so high that bagging goals is the norm and all but a ho-hum match. But when he's even with Henry, and behind only the best the league has ever seen at 23 years old, it's hard not to be in awe. That awe doesn't go away with, at least not until you find yourself looking ahead and thinking about what's still to come — for Kane and Tottenham.