Guardiola a Bayern Munich success, insists Lewandowski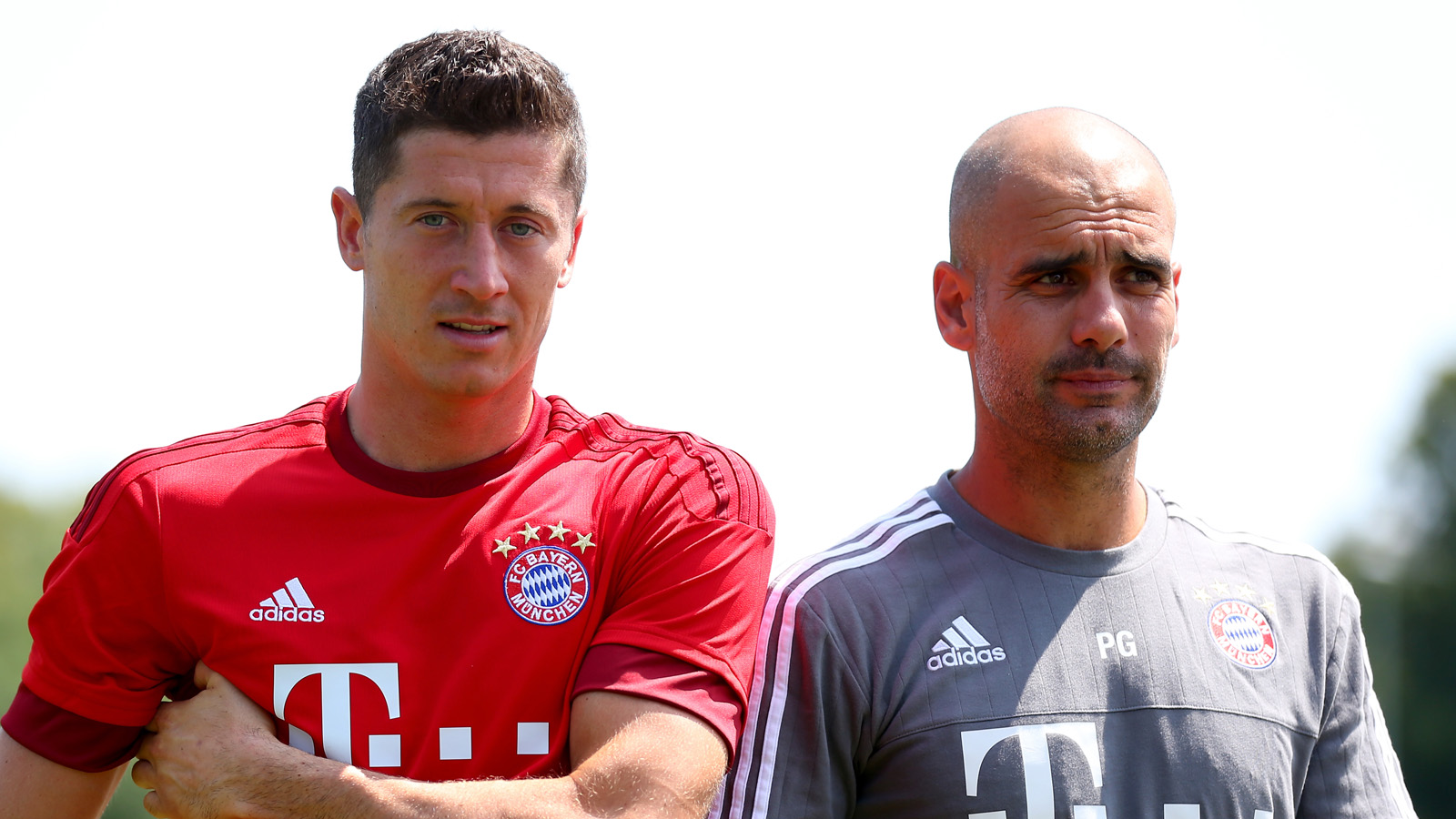 Bayern Munich forward Robert Lewandowski has heaped praise on departing manager Pep Guardiola, insisting that he gave his all for the club and should not be criticized for failing to win the Champions League.
The Spaniard will join Manchester City following the DFB-Pokal final against Borussia Dortmund on Sunday and leaves the German champion having won three Bundesliga titles in a row.
Success in the Champions League has eluded Guardiola but Lewandowski believes that his Bayern reign should be viewed in a positive light despite the high expectations that accompanied his appointment.
"When Pep came to Bayern, 90 percent of the people thought he had to win the Champions League," the striker told Goal. "No matter what he won beside it, it would not be good enough. But if you look at the fact that he won the Bundesliga three times in a row, won the German Cup twice – hopefully – then it's a good performance.
"People think that Pep is one of the best coaches in the world. That's why they expect him to win the Champions League every season. But that's impossible. If he stayed one or two more years, he would likely win it. But to reach the semifinals three times in a row is a good performance. He gave everything and fought until the end.
"I have never noticed Pep thinking about Manchester City. He is always focused, during training sessions and during the matches. No matter how successful we are, he only thinks about the next match. The question is whether it was the right decision in the winter to go out and say that he was going to leave. But that's not my issue. I can only say that every player – no matter how long he was with us – has learned a great deal from Pep. He improved every single player."
Lewandowski admitted that Guardiola's replacement, Carlo Ancelotti, has big boots to fill but is confident Bayern will continue to win titles under the former Real Madrid boss.
"I have not been in contact with him yet, but I know that he is a great coach and a great guy," he continued. "He has coached big teams and he has won many trophies. He will bring something new, something fresh.
"When a new coach signs for Bayern, he knows he has to try to win everything. That's not easy. But I am sure that with Ancelotti, Bayern can continue to play well and win trophies. I am interested in what he will do and I'm looking forward to meeting him.
"Every coach has his own ideas, his own vision. It was 'Pep football' recently, now Ancelotti will come with his own tactics. It is very likely that we will play slightly differently in the upcoming season, I am pretty sure about that. Guardiola's footsteps are big. I can only say good things about Guardiola. These two years with him have been a great time, and I have learned many things."