Gremio youth player nets impromptu scorpion kick goal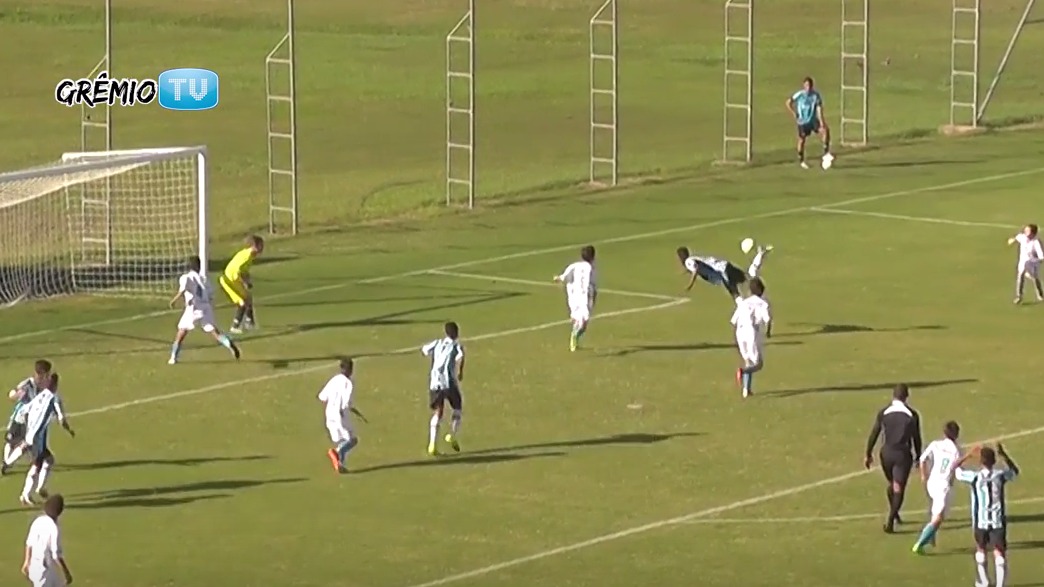 In 1995, Colombia goalkeeper Rene Higuita laid the groundwork for the scorpion kick at the old Wembley against England. Two decades later, a fellow South American is following in his footsteps… only at the attacking end.
The source? A U-14 match in Brazil featuring Gremio and Novo Hamburgo, where the former ran out comfortable 6-0 winners and benefitted from an other-worldly strike.
Whereas some players would've opted to head the ball to keep this well-worked, attacking sequence alive, Thomas Luciano backpedaled instead and well, the rest is history (sound the scorpion kick alarm!):
Straight out of the top drawer, that!
At 14, most of us were adjusting to life as a teenager, attempting to find the right balance between a social life and entering high school, and a myriad of other obstacles in between. But Luciano isn't your average 14-year-old.
With strikes like those, Luciano might expect a call-up to the first team sooner rather than later.
MORE FROM FOX SOCCER