Deschamps plans to sue Samir Nasri's girlfriend over offensive tweets
Didier Deschamps is suing the partner of Samir Nasri over foul-mouthed tweets that were posted after the France coach left the Manchester City star off his World Cup squad.
Manchester City midfielder Nasri was controversially omitted from Deschamps' World Cup squad and the news prompted a four-letter tirade from Anara Atanes. A French radio station has since reported that the French Football Federation (FFF) and Deschamps are both set to take the matter to court.
Atanes wrote on Twitter: "F*** France and f*** Deschamps! What a s*** manager!"
She added: "Incase u didn't read my tweet properly…I'll repeat myself…f*** France! And f*** Deschamps!"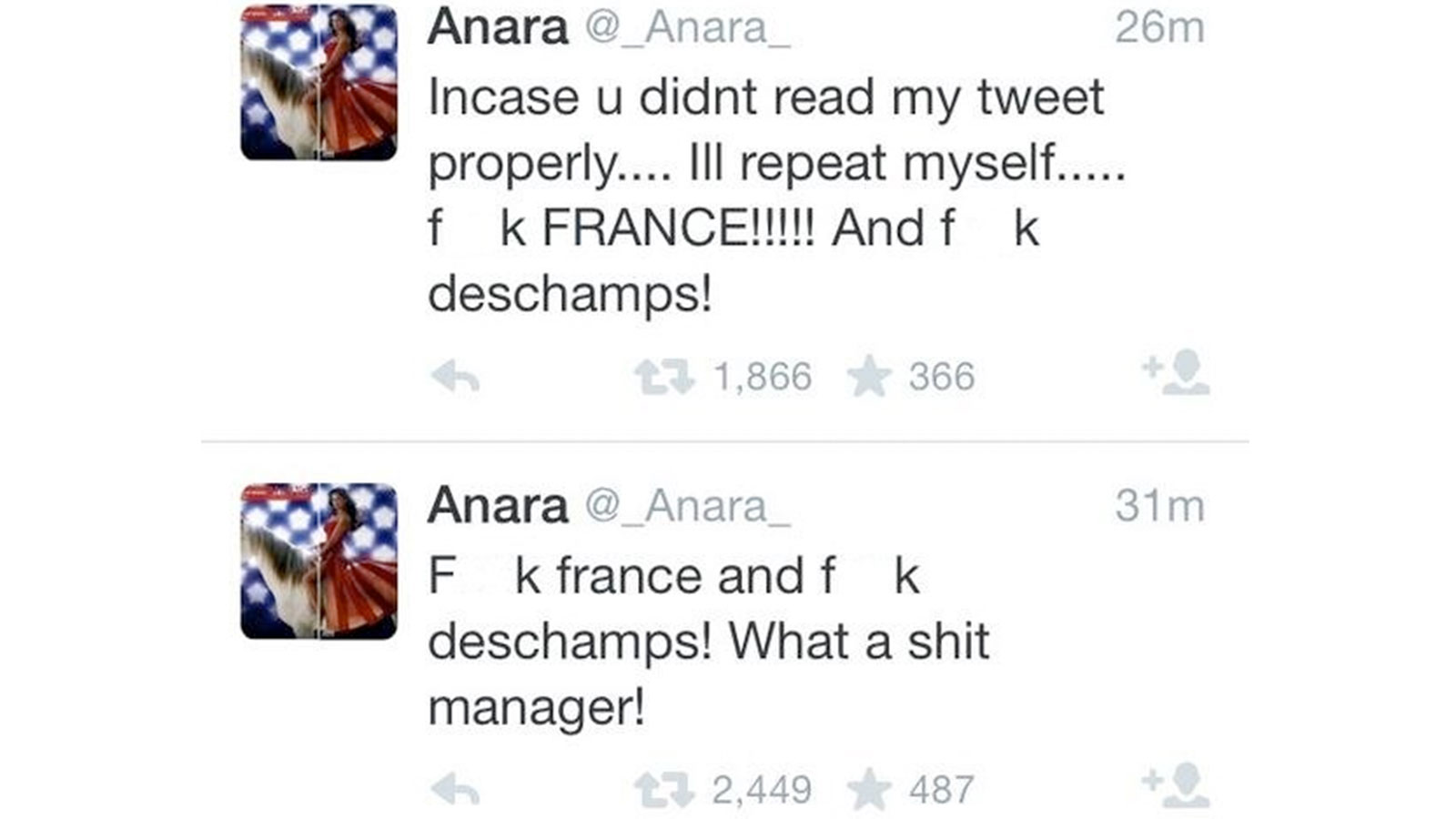 An FFF statement released on Friday read: "FFF condemns insulting remarks against Didier Deschamps and fully supports the coach in his approach.
"The unanimous feedback confirmed that the whole of France condemned such remarks. FFF believes that the unanimous indignation is enough to condemn such behavior."
Deschamps faced further questions on Friday over the possibility of his squad becoming distracted by the local nightlife while at the World Cup.
He said: "Apparently, you're better informed than me. It's bizarre, because you must frequent the same places as the players. When we went to play in Ukraine, I also know the media's evenings were quite animated.
"Curiously, you go to the same places, but that is less well-known. Often, I find out about it all the same. Just in case. Because you might have files on the players, but I also have them on you. It's good to know what's going on. After that, each person does what they want."
Information from The Associated Press was used in this report.