Four attractive punts for Chelsea's EFL Cup clash with Leicester City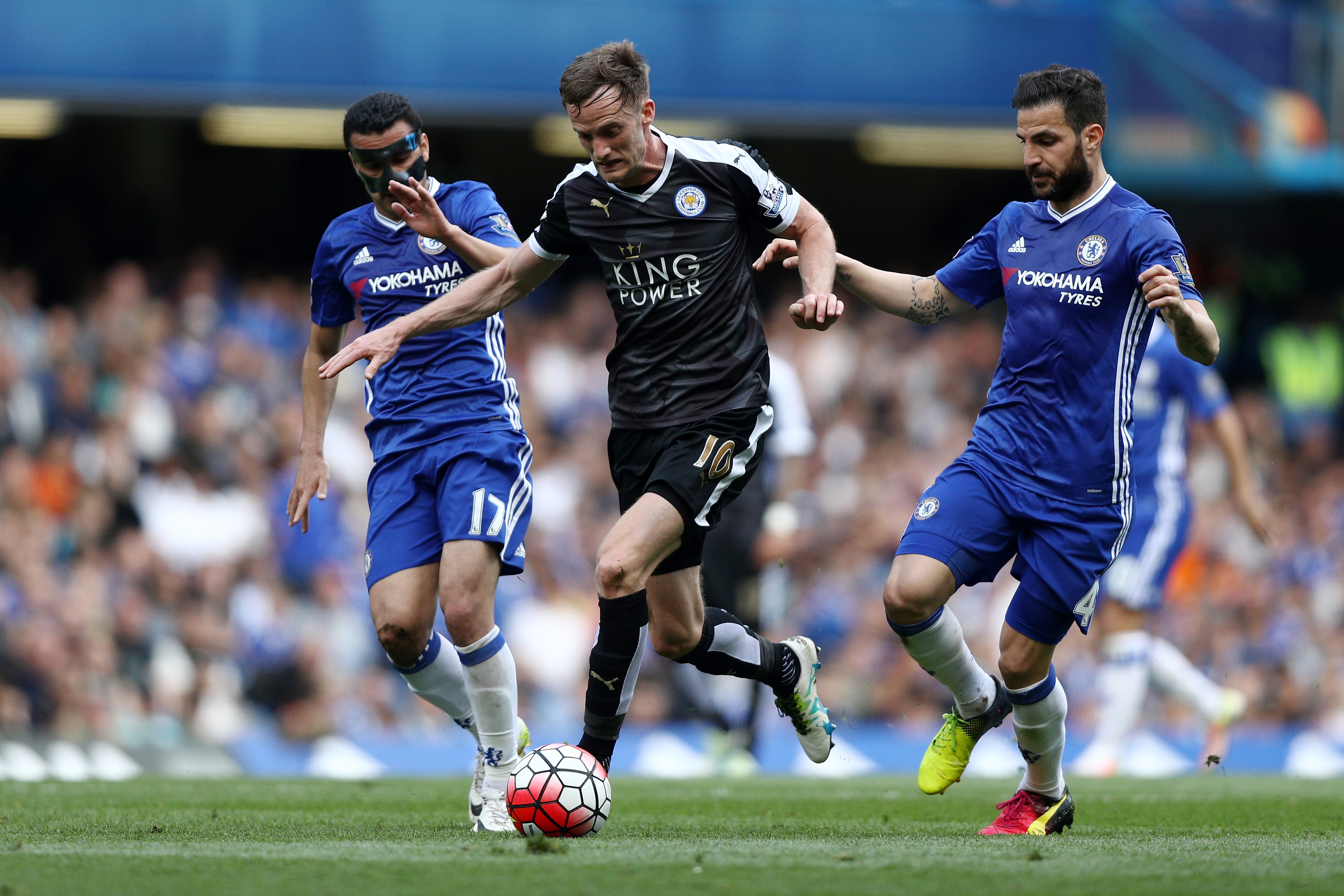 Chelsea and Leicester City both have bigger things to worry about than the EFL Cup, so Tuesday night's game may be a bit dodgy. Here are four attractive punts that will keep the game interesting.
Chelsea are struggling to regain some momentum after dropping three points against Liverpool. Leicester City, meanwhile, are defending their Premier League title while enjoying Champions League football for their first time ever.
With these stakes, how much effort will either team put forth in the lesser of the two domestic cup tournaments? Both Antonio Conte and Claudio Ranieri may decide the EFL Cup third round is not worth a full commitment. Should that be true, we've got four good-looking bets to whack on to keep the happenings at the King Power Stadium relevant.
All odds are taken from SkyBet and were correct at time of writing.
Eden Hazard gets hot
Eden Hazard to score and both teams to score – 7/2
Eden Hazard seems to be getting his touch back, showing his willingness to run at opponents and torment defenders. He does not yet have that killer finishing instinct, but with two league goals already he is well-removed from last season's slump.
Leicester City and their fans may still feel a bit of gratitude towards Hazard for disposing of Tottenham's title challenge last season, so they may afford him a little extra space to exploit.
While he puts Chelsea on the board, Leicester City will surely grab at least one themselves. Chelsea have only kept one clean sheet this season, against Burnley. Regardless of who is between the sticks, he'll have a weak back-four in front of him. Even if Jamie Vardy and Riyad Mahrez do not play the full 90 minutes, Leicester will have plenty of opportunities to slip one past Chelsea's sieve.
Bring on the Batshuayi
Batshuayi to score, Chelsea to win, Chelsea 8+ corners and Fabregas carded – 40/1
Individually, each of these sounds eminently reasonable. Can they all come together?
Chelsea have had 8 or more corners twice so far this season. Michy Batshuayi started and scored twice in Chelsea's opening EFL Cup fixture against Bristol Rovers. Leicester City's top defender from last season now plays for Chelsea, and the Foxes have an aging back-line. Batshuayi's pace can catch Robert Huth and Wes Morgan flat-footed.
With Cesc Fabregas providing service (I think) to Batshuayi and Diego Costa, Batshuayi can easily get on the scoresheet and Chelsea can put up enough to win. And since Leicester City still has a powerful counter-attack, inevitably Cesc Fabregas will make a flailing attempt to defend, earning a yellow card if not an E for effort.
High score, high corners, high bookings
Chelsea win 3-1, 12+ match corners, 50+ match booking points – 125/1
Leicester City started the season conceding several more corners each game than they earned, but have since reversed that trend. The Foxes gave up one corner and took seven in each of their last two games. Chelsea's Premier League matches average just under 10 corner kicks between the two teams, with the Blues getting the better to the tune of nearly eight per game.
RELATED: CHELSEA NEED DIEGO COSTA TO CHANNEL HIS AGGRESSION
Any combination of Jamie Vardy, Diego Costa and Cesc Fabregas on the pitch is sure to produce a fair share of bookings. Between the former two player's barely checked aggression and penchant for dissent, and Fabregas's need to pull shirts and make late tackles, booking points may come easily for the two sides.
The batsh*t special
Leicester 4-1 and Huth, Fabregas and Wasilewski to be carded – 500/1
This batsh*t special is one for those who want to hedge their bets. Ok, it is an unlikely bet to come through, but it isn't that crazy.
After a mixed start to the season, Leicester City have won their last two games 3-0. Chelsea, meanwhile, have disappointed and fans are fearing the worst. Is a 4-1 win for the home side really that unbelievable? They are the reigning Premier League champions, after all.
Both managers are set to field changed teams and thus an appearance for Cesc Fabregas and Marcin Wasilewski is likely. The former can't defend and the latter can't tackle. Those are two cards right there. Robert Huth will probably be the senior player to start for the Foxes, but the ex-Chelsea man is disciplined. This is where the risk comes in.
However, it seems like an attractive offer. Who's taking it?
Did we miss one that you'll be following? Let us know what you'll be watching for in the comments or hit us up on Twitter!
More from The Pride of London
This article originally appeared on