Football hopeful playing in Rio for family's future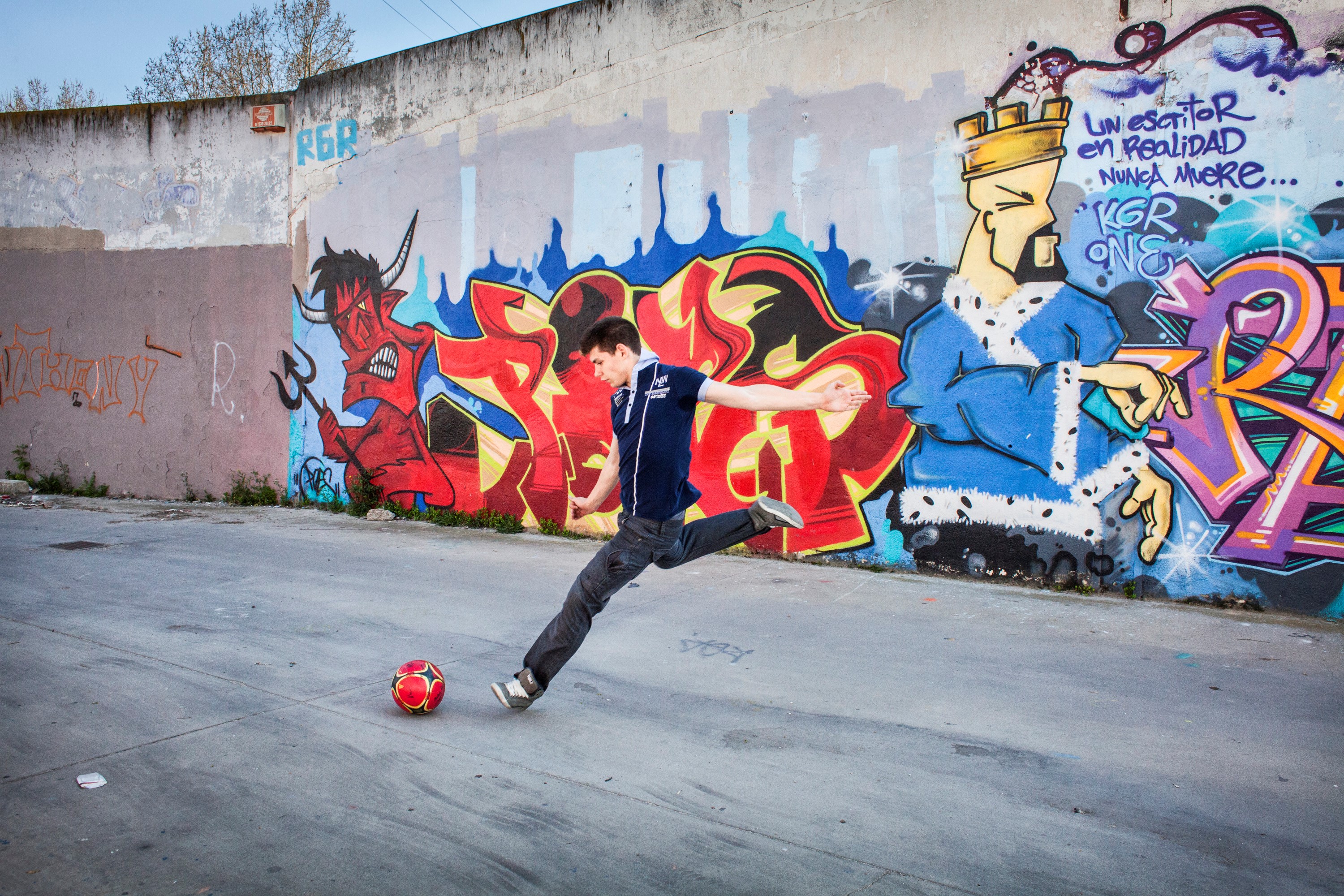 Traveling to Rio de Janeiro for the World Cup is much more than just a trip for Miguel Calero Montiel. In a few days, Miguel will board a plane to leaveSpain and his family for the first time—which is a special preoccupation for him in these times of crisis in his country.
"I'm preparing myself physically and also psychologically to cross the Atlantic and travel so many kilometers. I'm convincing myself that my parents, sisters and nieces will be fine when I leave and will be even better when I get back home," says Miguel.
This 19-year-old boy has never been apart from his family, who are highly affected by the difficult economic situation in Spain.
"Everything is complicated here, it's not a good time and at home the crisis has especially hit us. That's why I think a lot about what comes next. I intend not only to go to Brazil to play 4 on 4 but also to struggle for a future for me and for my family," explains Miguel.
He knows the trip lasts "only ten days," during which he will always be thinking about them. He also knows that this is a great opportunity for a possible professional career as soccer player—his big dream. With this aim in mind, Miguel keeps on training every day to improve his playing and keep up his physical condition so that he is in top shape when he arrives in Brazil.
Miguel is sure that the trip to Rio will be an excellent opportunity to meet players from other parts of the world. He already had a chat through Skype with Jordan Mariani, the Argentine soccer player selected to participate in Every Street United.
"I know they are very good at ball tricks and I'd like to learn from them as well as teach them some of my tricks, as a kind of exchange," he says as he dreams nervously about the date to get on the plane. He also dreams that the match he will play will open doors for him and that—once back in Spain from Brazil—he will receive a call to play professionally for a club. "If not," he says, "someone may offer me a job to help my family. It is very hard to see that your nieces are hungry or ask for a toy and you have to say 'no' as an answer."