Fantasy Football: Top 5 Transfers To Target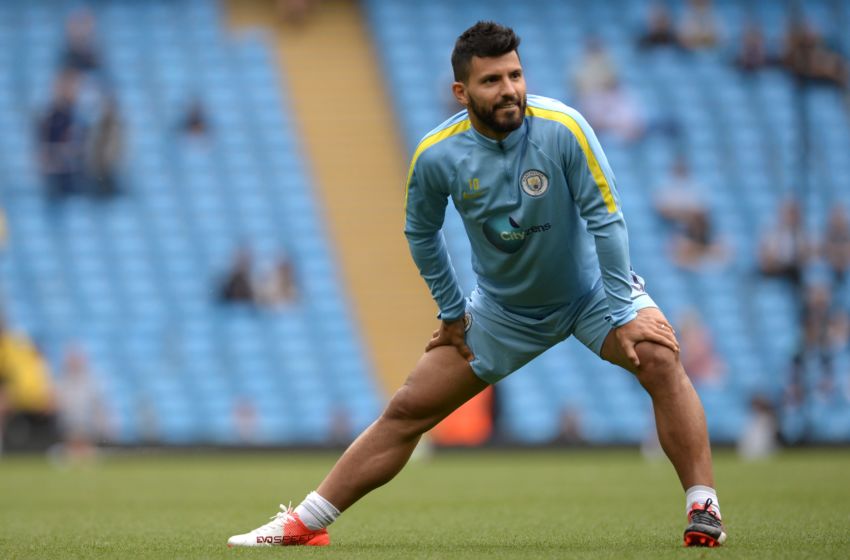 With the international break nearly in the rear view mirror and a Sergio Aguero suspension to deal with, here are the top five fantasy football additions to target.
It has been a fascinating opening three weeks to the Premier League season and the return of fantasy football. Many of the big hitters have, unlike last season, performed up to expectations with now a host of selection headaches to ponder with a vast amount of wildcards being played during this international break.
If that didn't raise enough issues, Sergio Aguero's three-game suspension for an elbow on Winston Reid will see him miss two league games including this week's Manchester Derby and has seen him be dropped by 397262 managers as the top player to be sold this week. Consequently, there are a host of tough calls to make this week, so, here are five players to target as you try to calm the storm that you may find yourself in.
5. Wilfried Bony
In the quest to replace Sergio Aguero, his former teammate could well become the perfect candidate. With an array of heavy-hitting midfielders stepping up this past week, particularly Mesut Ozil, Alexis Sanchez and Eden Hazard, managers may feel that their new found cash burning a hole in their pockets is best spent in downgrading their forward lines and upgrading the midfield.
If that is the case, then Wilfried Bony is a prime candidate. After signing for Stoke City on a season-long loan deal on transfer deadline day, Bony all of a sudden becomes a number one striker in front of a midfield capable of creating vast amounts of chances.
Priced at only £7.3, Bony is a prime candidate to save nearly £6.0 after downgrading from Aguero. He is cheap, has incredible fixtures after this weekend's home tie with Spurs and has proven his quality at a lower Premier League side before.
For Swansea, Bony was a star, scoring 17 and 11 goals in consecutive campaigns – though it must be stated that the latter half of the second season was spent at City – and while he only added 3 and 4 assists respectively, he was heavily involved with much of Swansea's attacking play. Now in another similarly standard side in Stoke, Bony could be set to star once more, and with the fixtures and price, his addition seems an absolute no brainer.
4. Raheem Sterling
Raheem Sterling, when on form, is a fantasy demi-god. Always in advanced positions, scoring goals, assisting others and creating a multitude of chances, Sterling was a darling in the great Liverpool side alongside Daniel Sturridge and Luis Suarez, and while last year was a disappointment, he looks to be revitalised by Pep Guardiola.
Throughout the opening two weeks of the year, Sterling looked primed for a breakout week. He was dangerous, taking shots and recorded two assists in the process. Last week he produced the results that he had been hinting were possible, scoring twice in an incredible Manchester City performance, racking up 15 points in total with all three bonus.
The prospect of Sterling being back to his best, playing in a team blessed with such attacking talent as City, is a mouthwatering one. The winger could well have a sensational season this year, and still priced at only £8.2, is a bargain for what his potential output could be. Moreover, with Aguero set to leave many teams this week, City coverage will be needed and Sterling could well be the best option.
3. Jonny Evans
Backing a Tony Pulis defence is always a wise move. Throughout his time in the Premier League with a variety clubs, he has always prioritised a strong defence, commanding and orchestrating a side that is tactically efficient, difficult to break down and loyal to their defensive jobs.
Once again, Pulis is masterminding another outstanding defence with West Bromwich Albion, having already recorded two clean sheets in three games. Only Manchester United are able to match that return, indicative of the value of having a West Brom defender in your fantasy squads.
Many have turned to Grant McAuley as their West Brom coverage thanks to his goal last week, however, because of that his price has risen to £4.7 and with the Albion defender likely to be one your cheaper options within your squad, it would be far wiser to turn to his partner, Jonny Evans, who has played every minute of the season so far at only £4.5.
The fixtures are good for Evans also facing Bournemouth, West Ham, Stoke and Sunderland in his next four. That is an ideal chance to rack up some clean sheets, and at a price of £4.5, he is an absolute bargain.
2. Zlatan Ibrahimovic
I started this column this season and each and every week Zlatan Ibrahimovic has been near the top. He and Sergio Aguero have been the standout options this season so far, scoring three goals each and spearheading the two most potent attacks in the league.
Much of the fantasy community has been split on whether to include Aguero, Zlatan or both at the expense of a weaker midfield, but now, at least for the short term, the decision has been made for many managers with Aguero's ban.
Consequently, with Aguero needing to be sold for many, Zlatan becomes a natural successor. The key doubts over his value this season were related to his lack of experience in English football and his advancing age, but his form so far in an exciting United side have silenced those doubts.
His price is rocketing up towards the £12.0 mark, now at £11.8, and that may well be a reason fir some to avoid him. However, with his huge ownership already at 59.2% only increasing, it would be sensible to have him in due to the massive detriment to your team if he does well without owning him. Zlatan is as close to essential as any player in the league right now and if Aguero still needs to be sold, then Zlatan is a prime candidate.
1. Alexis Sanchez
Arsenal's fantasy stars have come to the party. It has taken a while for the Gunners to warm up this season with Mesut Ozil and Olivier Giroud missing the start of the season due to fatigue and the other attackers looking a tad short of sharpness.
However, against Watford, with Ozil back in the side, Arsenal looked back to their fluid best, with the German and Alexis Sanchez causing all sorts of issues. Sanchez was the pick of the bunch, scoring one and adding two assists while Ozil scored just one, but the two showed glimpses of their very best form over the past two years.
It throws a significant spanner in the works, with large amounts of funds already given to the likes of Aguero, Zlatan and Hazard. Nonetheless, Arsenal have shown throughout the years that they are an attacking juggernaut and coverage is an absolute necessity. While Sanchez is the more expensive between he and Ozil, his greater goal threat and general involvement in Arsenal's play merits the larger outlay.
We are entering the time where many of our squads are moulded for the majority of the season. With hits taken and wildcards galore, many players will be transferred in and out over the international break and many fantasy football managers will be panicking, but the best five options to target are right here.
This article originally appeared on