Everton could be this season's Leicester City in Premier League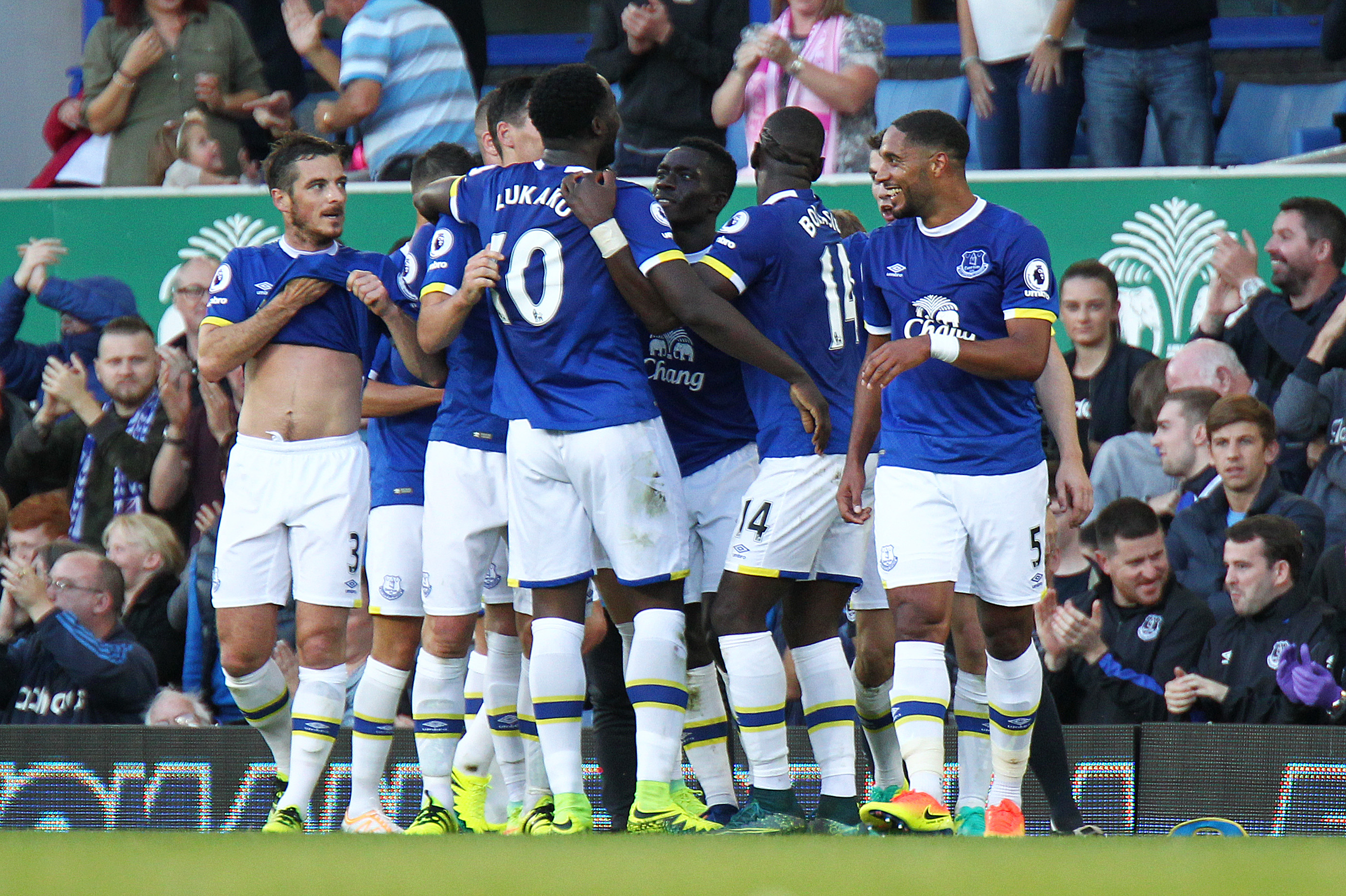 Everton could be this year's surprise package after an impressive start to the Premier League under new boss Ronald Koeman.
Everton have surged into the top two positions in the Premier League standings after an impressive start to their season. The Toffees continued that start with a 3-1 home win over Middlesbrough on Saturday.
Roberto Martinez was sacked in the summer after an underwhelming campaign last time around. Ronald Koeman arrived and already the Dutchman seems to be getting his message across perfectly.
With five games played, Everton have 13 points after four wins and a draw. The only blemish being the opening day tie with Tottenham Hotspur. Currently sitting in second place, could Everton continue their form to be this season's surprise package?
Want your voice heard? Join the We Are Hooligans team!
No In-Editor Preview for 120 Sports Videos
Video Details
ID: 201341822
Source: 120 Sports
The team is talented enough. The biggest criticism of Martinez last season was that the was not getting the best out of a talented group of players. The team eventually finished in 11th place after initially being seen as a potential top six outfit.
More from We Are Hooligans
Romelu Lukaku shone with his 18 Premier League goals, but other than that, most other players failed to live up to their potential level. It wasn't a coincidence. Martinez failed to get the best out of the bunch. Koeman has stepped in and is doing exactly that. Already.
Everton look more solid under Koeman now, and without really sacrificing any attacking flair. The Toffees are good to watch but without making themselves vulnerable. It's very balanced, and that's the one thing the Martinez's Everton certainly was not.
The question is how far can Everton go this season? Top six? Top four? Could they do the unthinkable and win the Premier League as Leicester City so spectacularly did last season? What is Everton's potential?
It's easy to see they didn't fulfil their potential under Martinez, but what is that potential exactly? The title is surely a stretch. Leicester accomplished it last season, but the reason that was so special is because it truly is a rarity. To expect it back-to-back is a bit much.
Get the FanSided App
Everton can make the top four, however. If Lukaku nets around 20 goals, then they'll be right on the cusp of fourth spot. The defense is already much tighter, whilst the midfield looks more structured with Gareth Barry partnering new signing Idrissa Gueye.
Gueye did't look very good at Aston Villa but Koeman obviously saw something in the man from Senegal. Gueye's energy has been particularly eye-catching in the first five games, and he looks like being a key player for Koeman's Everton.
Ross Barkley is yet to show any great improvement, but Koeman is already on that case. The Everton boss hauled Barkley off at half time of the team's game against Sunderland last Monday. Then post-game, Koeman had some public pointers for the 22-year-old to take in.
Barkely looked better for it when Everton beat Middlesbrough. It was nowhere near the player he could eventually be, but it just shows Koeman's message is getting through. It was another example of excellent management . Management which has already turned the team's fortunes around.
Management which could now make Everton this season's surprise package. But how just how far can they go?
This article originally appeared on