Eden Hazard's disappearance from Chelsea's site will spark transfer rumors
Chelsea fans (and most of the soccer world, really) have been asking a recurring question this season: Where is Eden Hazard?
After tallying 17 goals and collecting 11 assists in the Premier League and Champions League combined in 2014/15, the Belgian has been largely anonymous for Chelsea this season. A whopping zero goals and four assists this year in the same competitions are testament to that.
So, the question is a fair one: Really, where is Eden Hazard?
For starters, it would appear Hazard's own club doesn't exactly know where he is. Here's what comes up after clicking on Hazard's name on Chelsea's online roster: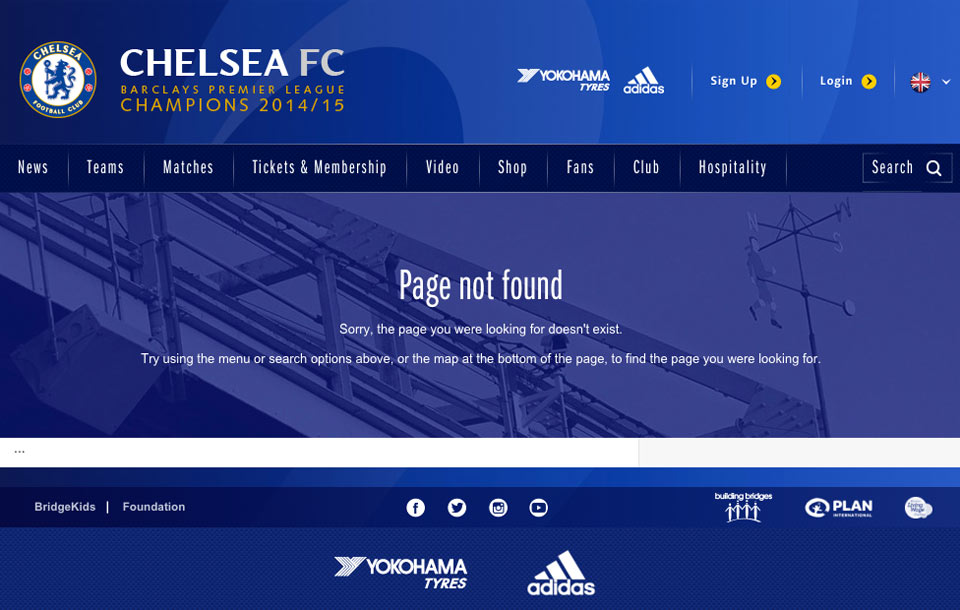 "Page not found … Sorry, the page you were looking for doesn't exist."
Every other midfielder's link works. Even newcomer striker Alexandre Pato — who hasn't played a single minute in a blue kit since his January arrival — has a functioning player page!
Sure, it's probably just a technical mix-up … but with the rumors of a big-money switch away swirling, this is too good to pass up.
Are Chelsea removing all traces of their talisman already?! Is the Belgian on his way to Real Madrid? PSG? MLS?
Bring on the transfer talk nonsense!