Current MSN Problems No Longer an Enormous Concern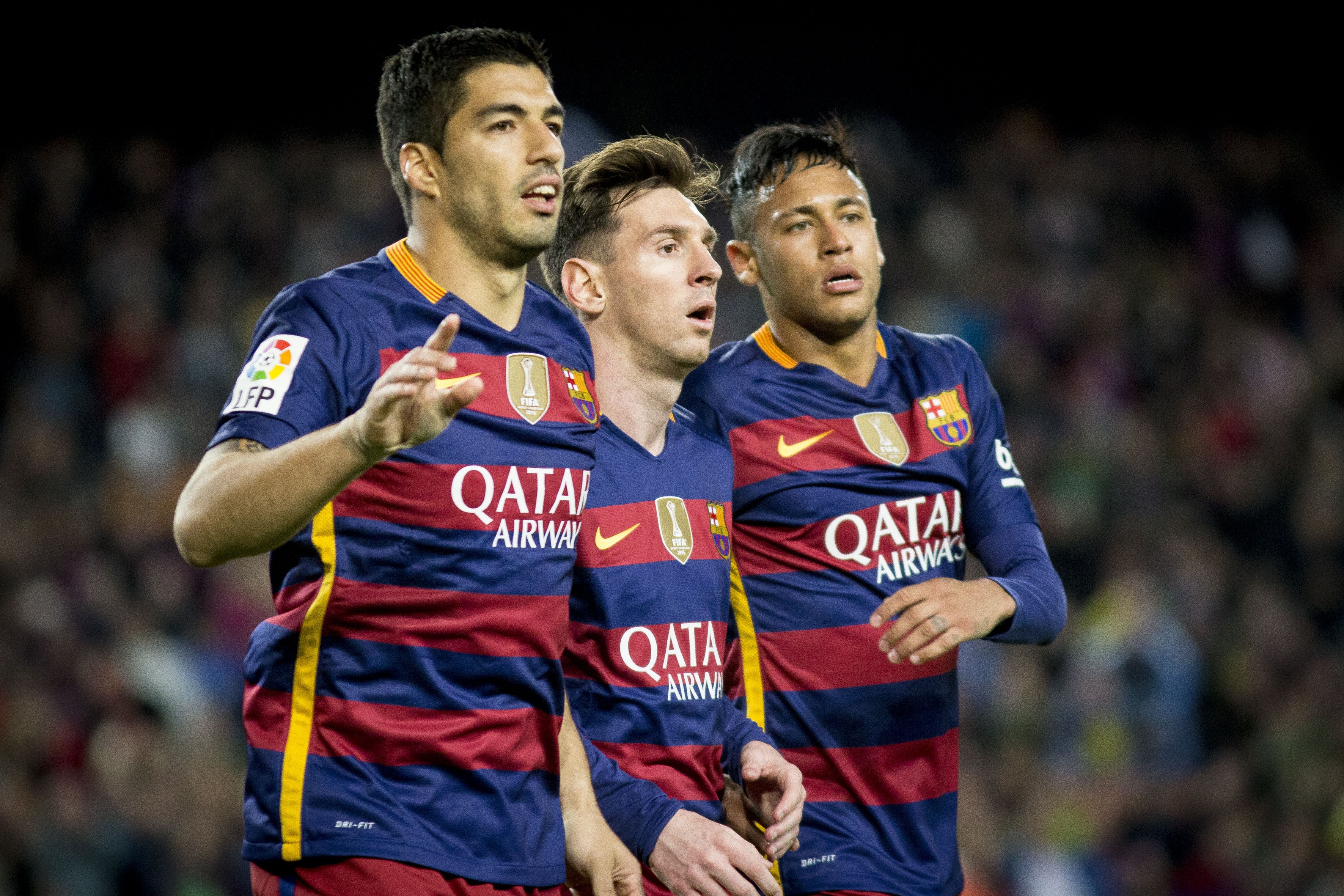 MSN is, without a doubt, the most fierce and exceptional forward line in the world.
They slice through defenses and give opposing defenses nightmares. During any given match, any of them could bag a brace or a hat trick. During any given moment, they can produce a piece of skill that leaves your jaw dropped.
We know all of this. It's been a fact for over 2 and a half years. They launched Barça to a treble in 2014/2015 and a double in 2015/2016.
Here's something else that we also knew. That despite all the recent glory and success, Barcelona needed another body up front; not a world-class, awe-inspiring body; it would be futile to have an elite player sitting on the bench. No, Barça needed a sufficient  body: Better than average, good but not great.
Along with a proficient skill set, Barça needed an altruistic player; someone who was willing to be the proverbial 4th striker.
For the longest time, this distinct player had eluded Barça. All the forwards they chased, ranging from Gabigol to Vietto to Mario Gómez, indicated that they didn't want to be a backup; they believed it would either hurt their career or was simply beneath them.
It was a vexatious process, one that went on for the entire transfer window. Fans were beginning to panic. Would Barcelona go another season without their desired player? I was one who believed that their man was there all along: Munir. His preseason form seemed to show he was ready to take a huge step in his career. Why spend millions on someone when you already have one that suffices?
Nevertheless, Barça did not seem convinced by Munir.
Now it was crunch time? Who would it be? There HAD to be someone. Barça needed to make sure the whole chase was worth it.
Finally, after so long, Barcelona found their man: Paco Alcácer was signed for €30 million from Valencia. Munir moved the other way on a loan deal.
Paco is better than Munir, right now. This signing, in my opinion, indicates that Barcelona view Paco as the replacement for Luis Suárez, not Munir. If this wasn't the case, €30 million would not have been spent. Also, Munir's loan has an option to buy for €12 million at the end of the season. Barça, who have been so prudent when it comes to making sure they can always get the young player back, don't seem to place that much value on Munir.
Now with their 4th striker, Luis Enrique has the option of resting and rotating MSN. With those 3 rested, Barça will an excellent shot of winning another treble. But this 4th striker isn't just for rotating. If one of MSN is out for a few months, Barça believe they will have someone to cover for them.
When Messi went down last season, Barcelona were stuck with Sandro Ramirez and an average Munir; not exactly full of credence there.
The new season has only just began, and the front line is already being tested. Barcelona are playing Alavés tomorrow at the Camp Nou, and there's doubt as to who will be able to play.
Suárez, according to Mundo Deportivo, is extremely tired from the World Cup Qualifying matches with Uruguay. It's been recommended that he sit. Neymar has just returned to Barcelona training for the first time since May, after a few months of international duty. Lucho might be a bit cautious with the Brazilian. And Messi will definitely not be 100% fit after dealing with hamstring problems.
I'm not sure there's ever been a time where there were doubts around all of MSN playing. In past seasons, this would be a monumental dilemma. However, depth has proved to Barça's friend this year.
More from Everything Barca
Paco is here, ready to play. Arda Turan has been covering for Neymar on the left side, and has done a marvelous job. he's proven that the wing is his best position, and that he can be counted upon there. Along with those two, there's also Denis Suárez and Rafinha. The former was virtually a winger last season for Villareal, playing on the left hand side of a 4-4-2. He also has enough versatility to be comfortable on the right hand side as well.
With Rafinha, I've said before I'm not sure what his best position is. If he's going to be an attacker, it would have to be as Messi's backup. But hey, it's another option for Barcelona. Rafinha was injured for most of last season, so he wasn't able to show much. Perhaps he will prove to be an adequate backup on the right.
Want your voice heard? Join the Everything Barca team!
The point is, Barcelona have so many different options at the moment; something that was a pipe dream last season. Hopefully, they won't have to worry any more about fatigue for MSN. It'll be exciting to see how Barcelona will use this depth throughout the season.
This article originally appeared on