Copa America Centenario will be the championship of the Americas we've always wanted
In less than 32 days, Copa America Centenario will kick off. Nearly 70,000 people will pack Levi's Stadium in Santa Clara, CA as the United States and Colombia will take the pitch. Then, with the first kick, the long-awaited championship of the Americas will finally be underway.
For decades, a championship of the Americas has been but a dream. CONMEBOL would invite two teams to Copa America, often from CONCACAF, but it was still a tournament to crown the champion of South America. CONCACAF has its own Gold Cup, but it wasn't a major competition that drew interest outside of the region.
What if the U.S. got a fair crack at Argentina? And Mexico took on Brazil? Not as guests or in a friendly, but in a real, competitive tournament on a level playing ground? Finally, we will see it.
Copa America Centenario is designed to celebrate the 100th anniversary of the first Copa America, but it is also a chance to bring all of the Americas into one competition. For 23 days, the best teams from the Western Hemisphere will play across the U.S., all in the name of winning the biggest tournament that the region has ever seen.
Europe has the Euros. It is the undisputed king of continental tournaments, Copa America's history be damned. But Copa America Centenario? Now the Americas have a competition to rival the Euros.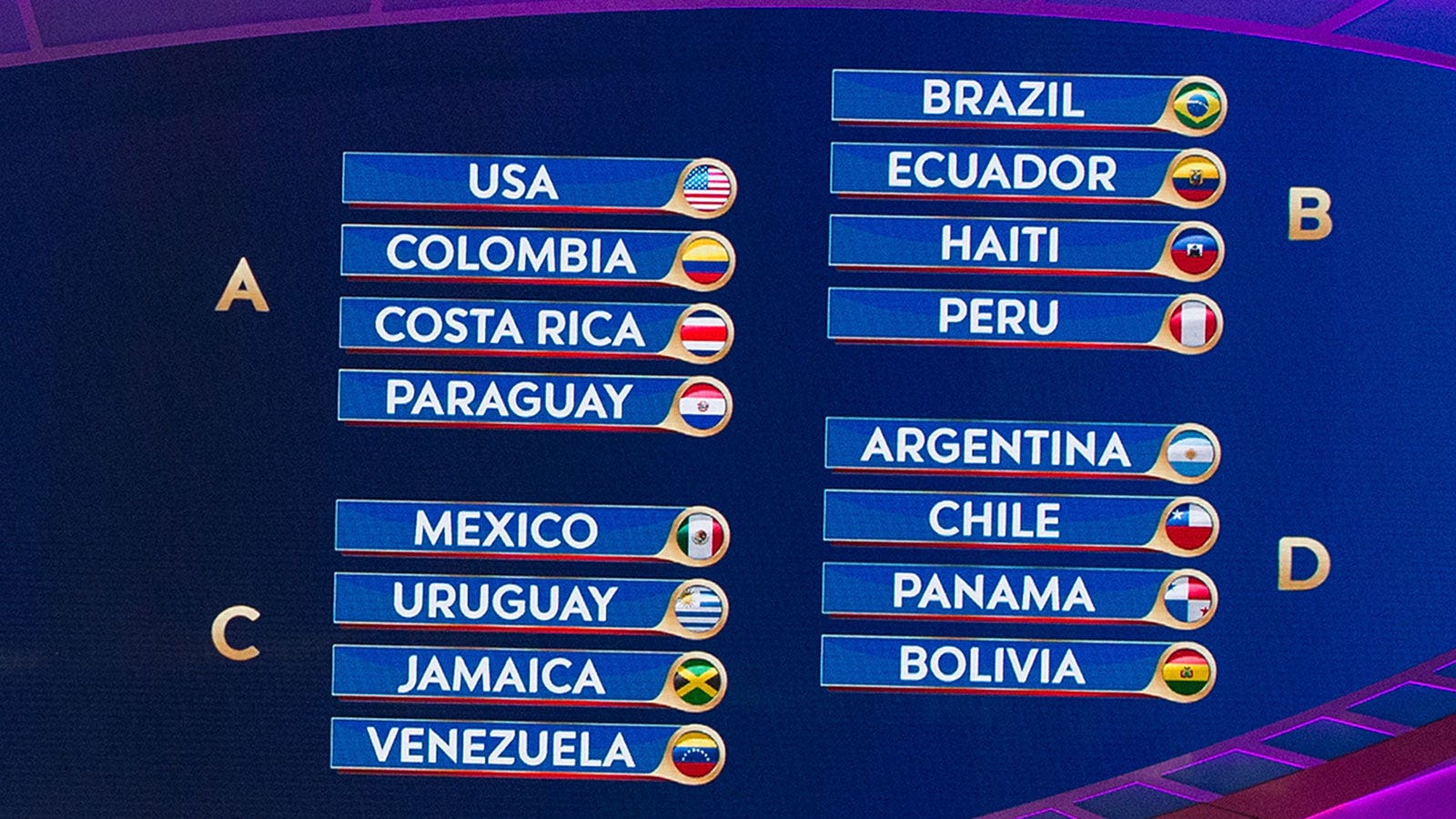 It will make for a summer of soccer nirvana. The Euros will own the day, then come the evenings, it's all Copa America Centenario.
The group stage alone will see Jurgen Klinsmann and the U.S. try to go toe-to-toe with James Rodriguez and Colombia, the 2014 World Cup darlings. Mexico will be charged with trying to keep Uruguay in check, matching what will be the tournament's rowdiest crowd in El Tri's green-clad support and arguably the world's best player this season in Luis Suarez. Lionel Messi will continue his search for his first major tournament title in an Argentina shirt against last year's Copa America winners, Chile.
That's all just the first half of the tournament. Before we get into the possibility of a U.S. vs. Brazil quarterfinal, or Messi vs. Suarez in a semifinal. And then the final, to crown a champion in front of 80,000 fans at MetLife Stadium with a view of the New York skyline.
Maybe this will become the first of many championships of the Americas, a regular competition that draws the spotlight to the Western Hemisphere once every four summers. Or maybe it will be a one-off, a special edition event that captures the eyes of the world in 2016. But whatever the future, this summer will be special. Copa America Centenario is coming, and we've never seen anything like it.
MORE FROM FOX SOCCER