Christian Pulisic scores his first Bundesliga goal for Borussia Dortmund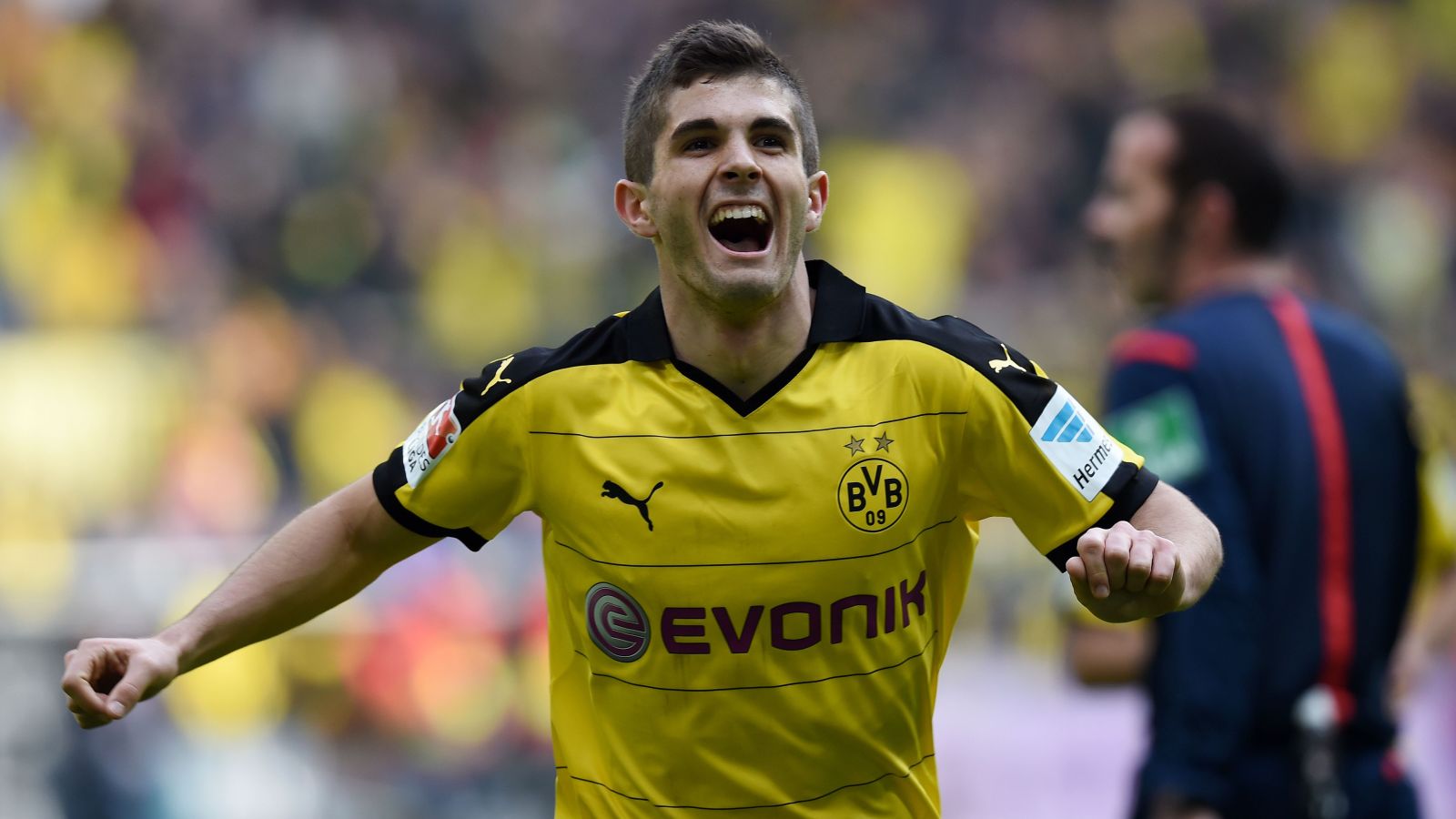 It was only a matter of time before Christian Pulisic found his goalscoring touch.
After Borussia Dortmund crashed out of the Europa League quarterfinals in dramatic fashion midweek, Thomas Tuchel granted the youngster a third Bundesliga start against Hamburg as one of eight changes to the side. And boy did it pay off.
The 17-year-old opened his account and became the fourth youngest goalscorer in Bundesliga history on Sunday, giving the hosts a 1-0 lead in the 38th minute.
That. Was. Pretty.
From combining with Shinji Kagawa on the short corner to finding the near post in tight space (and celebrating with the dab), what's not to love about this goal? The American engineered it from start to finish, displaying what we've all come to see from the youngster in his nascent career.
Pulisic impressed against Schalke in last week's thrilling 2-2 draw in the Revierderby and came agonizingly close to bulging the back of the net. Following this week's performance, and with the title likely out of reach, he could very likely see himself on the teamsheet more often.