Christian Eriksen Wants to Be a Part of Tottenham's Future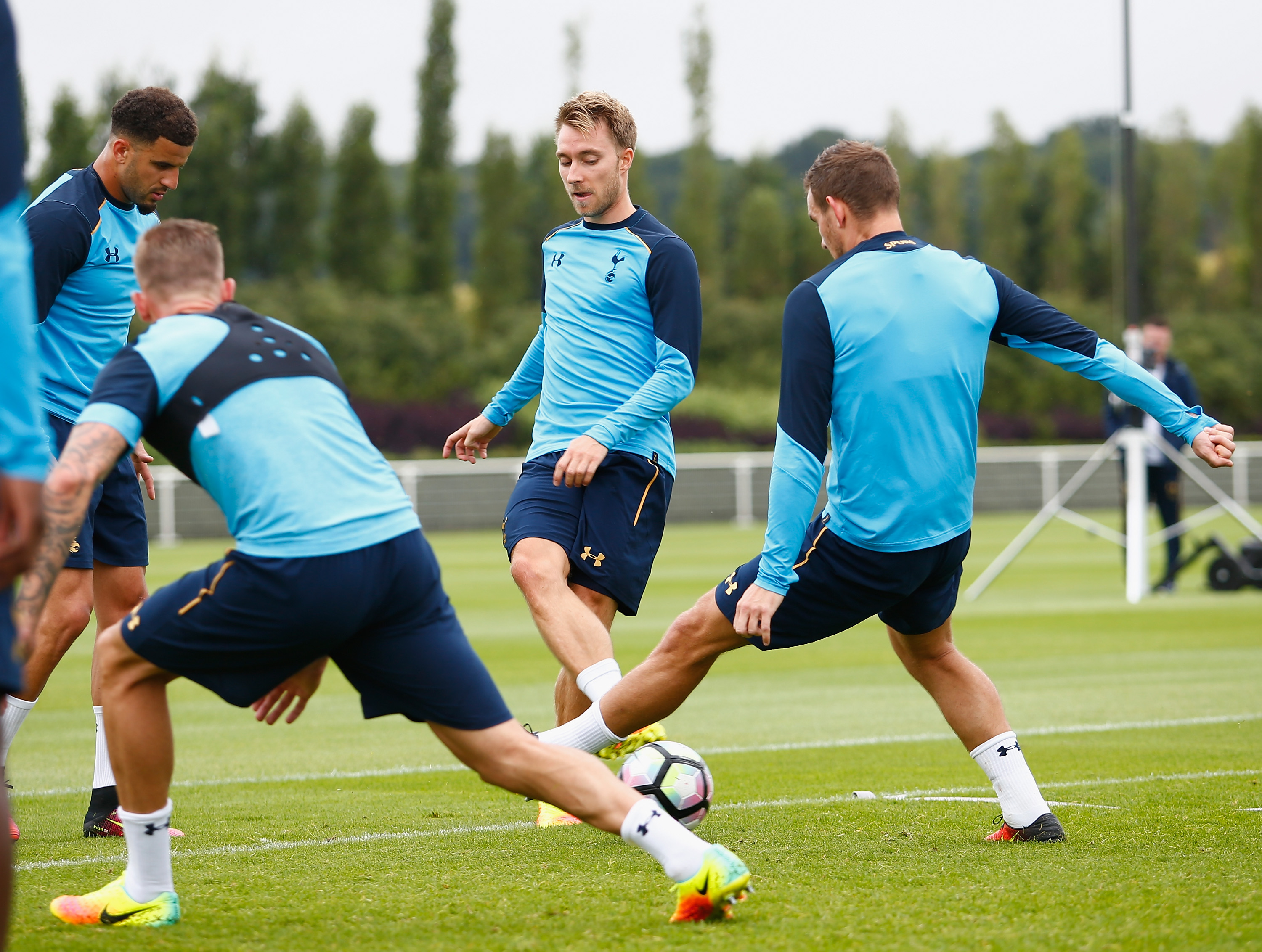 Christian Eriksen is excited to continue his career with Tottenham.
After signing a contract extension, Christian Eriksen will remain with Tottenham for four more years.
The Danish international is looking forward to playing a big part in Spurs' future after beginning his fourth season last month.
Since arriving in North London back on August 2013, the 24-year-old has racked up over 100 Premier League appearances for Spurs, 134 in all competitions, and scoring 30 goals.
Everything has gone by in the blink of an eye, something that Eriksen acknowledged.
"It's gone really quickly," Christian Eriksen said (via Tottenham's official site).
"It's my fourth season now and yet it doesn't feel like that, it feels more like a second season and it's more and more exciting."
In the time that Eriksen has been with Spurs, he has been a vital part of the offense since day one.
Whether it was scoring goals or providing assists, the Dane has never failed to reach double digit numbers in either category.
Just a quick glance from his performances in all competitions these past three seasons is proof enough.
Christian Eriksen's numbers since joining Tottenham (all competitions):
2013-14 – 36 appearances, 10 goals, 12 assists
2014-15 – 48 appearances, 12 goals 5 assists
2015-16 – 47 appearances, 8 goals, 16 assists
Being able to secure Eriksen four the next four years is good business by Tottenham. Spurs will keep one of their best playmakers for the foreseeable future.
One that includes a bright young squad, a brand new stadium and hopefully in due time, some silverware and regularly competing in the Champions League.
"There is a great future at this place and I wouldn't have signed if I didn't see that," Christian Eriksen continued.
"It's a very good group of people, players who connect with each other, staff who connect with the players and we all have an idea of where we want to go, and hopefully we'll achieve it."
When further asked about where Eriksen sees Spurs in the future, he gave a vague answer but one that isn't far from the truth.
Each club is built differently but they all start at the bottom, how they reach from Point A to Point B is entirely up to the team itself.
And for the Danish midfielder, it's just going at things nice and slowly, one step at a time. In layman's terms, Tottenham are moving forward.
"I see the Club taking steps forward. I want to be part of that and luckily, the Club wants me to be part of it as well."
"I see a great future because as I said, we're taking it step by step and it's only going one way at the moment. I'm very happy to be here."
After coming so close to winning the Premier League title and then missing out on second place, Christian Eriksen understands that Spurs could have finished stronger.
Mauricio Pochettino mentioned that Spurs must be mentally stronger this season, and Eriksen agrees with that statement.
"Definitely," Eriksen added.
"Look, it's never fun to lose but it helps if you come out the other side in a better mood and the experience, you definitely take that with you. We've done that."
"We know we could have finished stronger [last season] but we gave our all and now we have a chance to improve this season and hopefully it will be even better."
This article originally appeared on