Christian Eriksen Signs New Tottenham Deal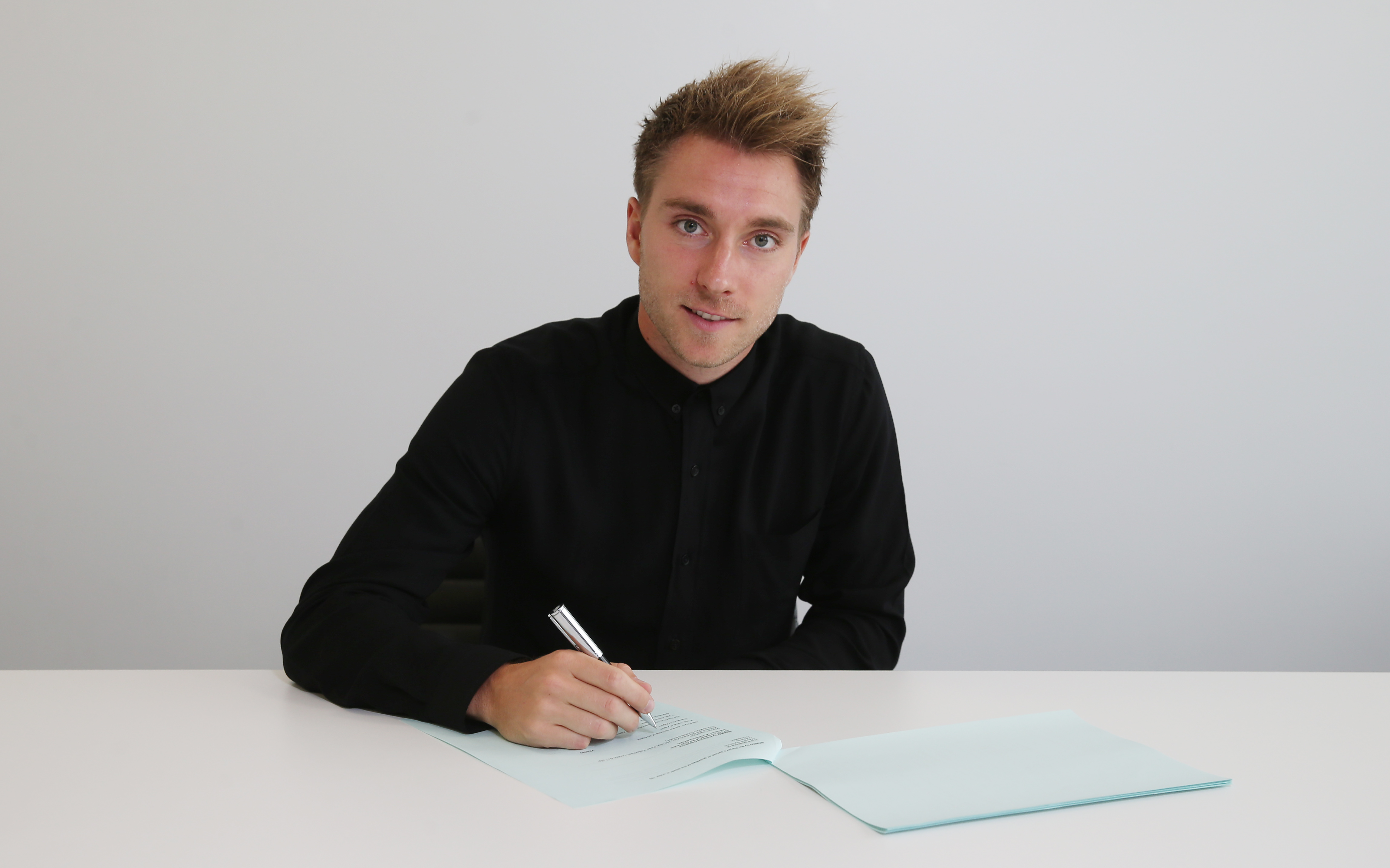 Tottenham announced Tuesday that Danish international Christian Eriksen has signed a new contract with the club.
The playmaker made noise over the summer when he reportedly declined Tottenham's initial lowball offer for a new contract. After some largely unsubstantiated rumors linking Eriksen to moves away to Inter Milan or Juventus, Spurs were relieved that the summer transfer window ended without incident.
Now the club can claim another confidence boost: Eriksen's new deal will remain at Tottenham through 2020.
Though the details were not confirmed with the announcement, it seems that Eriksen will enjoy a healthy boost to his weekly salary.
That was reportedly the primary sticking point to Eriksen's hold out earlier in the summer. His wages were stuck at a "mere" £35,000 a week while the likes of Hugo Lloris and Mousa Dembélé were earning twice as much. Thus it feels safe to assume that central to Eriksen's new contract is a pay in line with the other best performers at the club.
The Guardian reported late last week that Mauricio Pochettino intervened personally on Eriksen's behalf in order to speed the new deal along. With Spurs more concerned than ever about pinching pennies, their clear incentive is to create — or keep — the best team available for the lowest possible price. Pochettino wasn't going to let such prudence affect his ability to play the game he wants to play — a game that Eriksen is central to playing.
When in form Eriksen is one of Spurs' most important pieces. Though he's joined much of the rest of the side in lagging a bit so far this season, his contributions over his three years with the club have been massive. In 131 appearances, the midfielder has scored 30 goals and set up 33 assists.
His influence extends well beyond what appears on a scoresheet. As Tottenham's primary playmaker, Eriksen is responsible for orchestrating the side's passing game in the final third. His willingness to drop deep and retrieve possession from midfield then progress play forward is arguably his most important contribution to Pochettino's side.
With Eriksen's place set for the foreseeable future, Tottenham's back office can now turn their attention to securing other players for similar contracts. Jan Vertonghen and Érik Lamela stand out as two such assets, and might find their own deals hurried along with the precedent set by Eriksen.
Even after such a busy summer in the transfer window, Tottenham's primary objective remains clear: secure their best XI from their standout season last time out. Re-signing Eriksen, Vertonghen and Lamela are thus rightly considered as important as signing new players.
This article originally appeared on