Choose your combined Chelsea and Liverpool XI!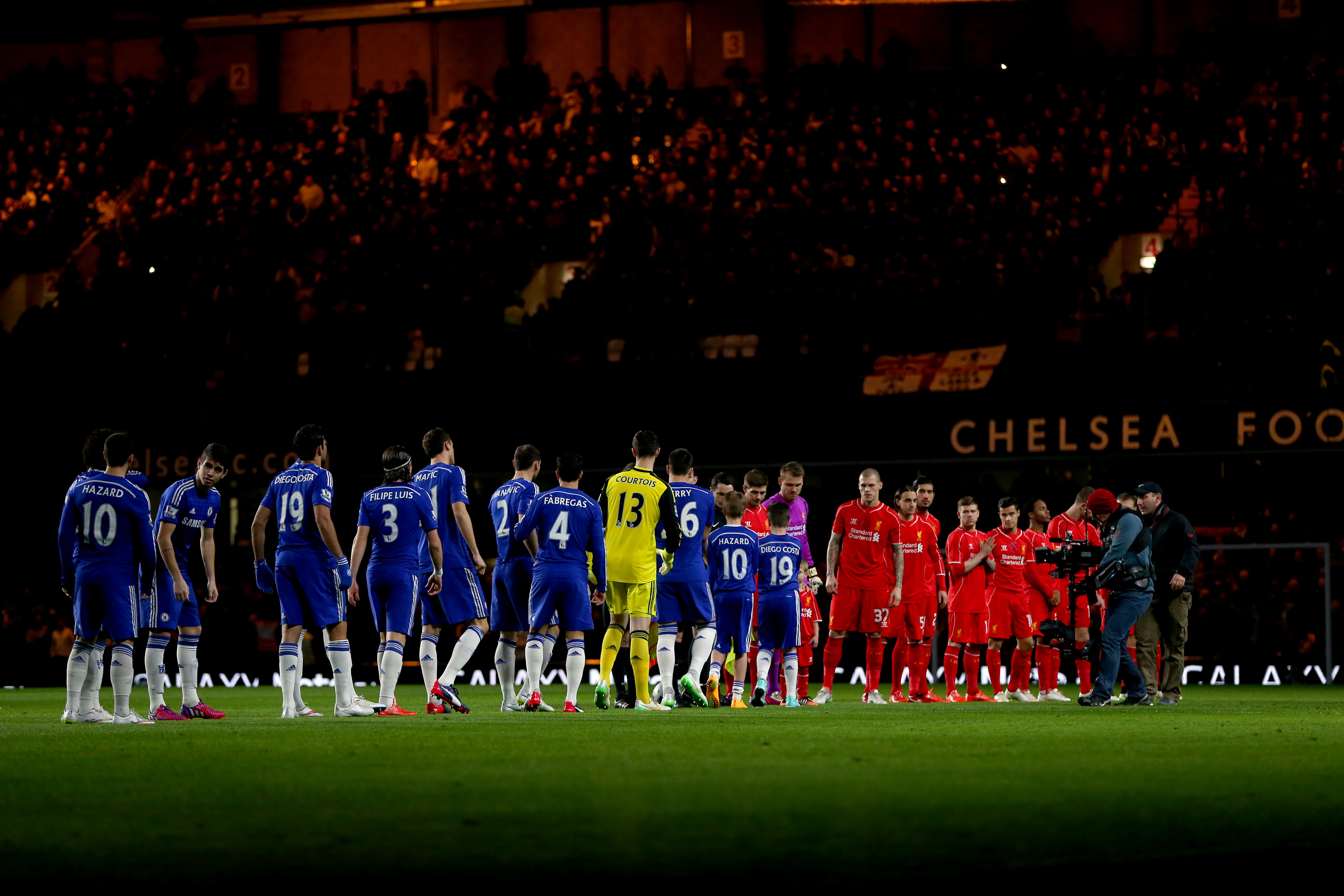 Chelsea and Liverpool are set to do battle under the lights at Stamford Bridge. It's time for you to picked your combined XI. Which team has the better players?
Chelsea welcome Liverpool to Stamford Bridge as they duel in a Friday night clash. Both sides are packed with talent as Antonio Conte and Jurgen Klopp have a plethora of stars to choose from. With that in mind, what would a combined XI look like? Cast your votes! We're going with the 4-1-4-1 formation that both teams have used thus far.
Goalkeeper
Both the supposed first-choice goalkeepers have their own problems. Thibaut Courtois has many critics and his performance against Swansea City would have only fed them. Simon Mignolet, meanwhile, is an impressive shot-stopper but a horrific handler of the ball. In fact, Loris Karius may start ahead of him today. Who's in your team?
Right-back
Branislav Ivanovic is Chelsea's much-maligned right-back, but he has made a decent start to the season. Cesar Azpilicueta is a natural right-back, but like Chelsea managers, you may have to save him to plug a gap on the left. Nathaniel Clyne, meanwhile, is a solid defender who would probably get the nod over Ivanovic.
Centre-back
You have two to choose here. There are so many interesting and strong combinations that you can pick. I'll just stop talking and allow you to get on with it.
Left-back
Is Marcos Alonso any good? Is he better than James Milner? Does Azpilicueta get in your team on the left or the right? So many questions…
Defensive midfield
N'Golo Kante cannot not be usurped in this position. Or can he? Are there any loyal England fans ready to pick Jordan Henderson instead? After the nation's Euro 2016 performance, I suspect not. There are a couple of other rogue choices that the more hippie of our readers may go with. Yep, I see you there, considering David Luiz.
Centre-midfield
Liverpool's centre midfielders are a big heap of talent masked by inconsistency. Cesc Fabregas would fit right in. Chelsea's Oscar is developing into a tactically sharp two-way midfielder, making him the only must-have in the position. As long as the back-four are solid and N'Golo Kante is in support at defensive midfielder, roll the dice with Fabregas or Emre Can. If it works, the ball movement and goals will be worth the risk. Choose two.
Wings
Sadio Mane is Liverpool's man to watch on the wings – if you can even see him when he's running at full tilt. The former Southampton winger already has two goals this season, using his speed to drop defenders and open up new spaces in the offensive third. With Eden Hazard on the left and Mane on the right, this would be one of the fastest flank attacks in the Premier League. Another two to pick.
Striker
Diego Costa has been on fire for the Blues, but Liverpool have their own threats as well. Daniel Sturridge started the last fixture, but he will most likely give way to the dangerous Philippe Coutinho. There is not much between Costa and the Brazilian, but home advantage may give the former the upper hand in this fixture.
That's that. Share who you chose in the comments below!
This article originally appeared on