Chelsea starting XI: This lineup can save Antonio Conte and Blues' season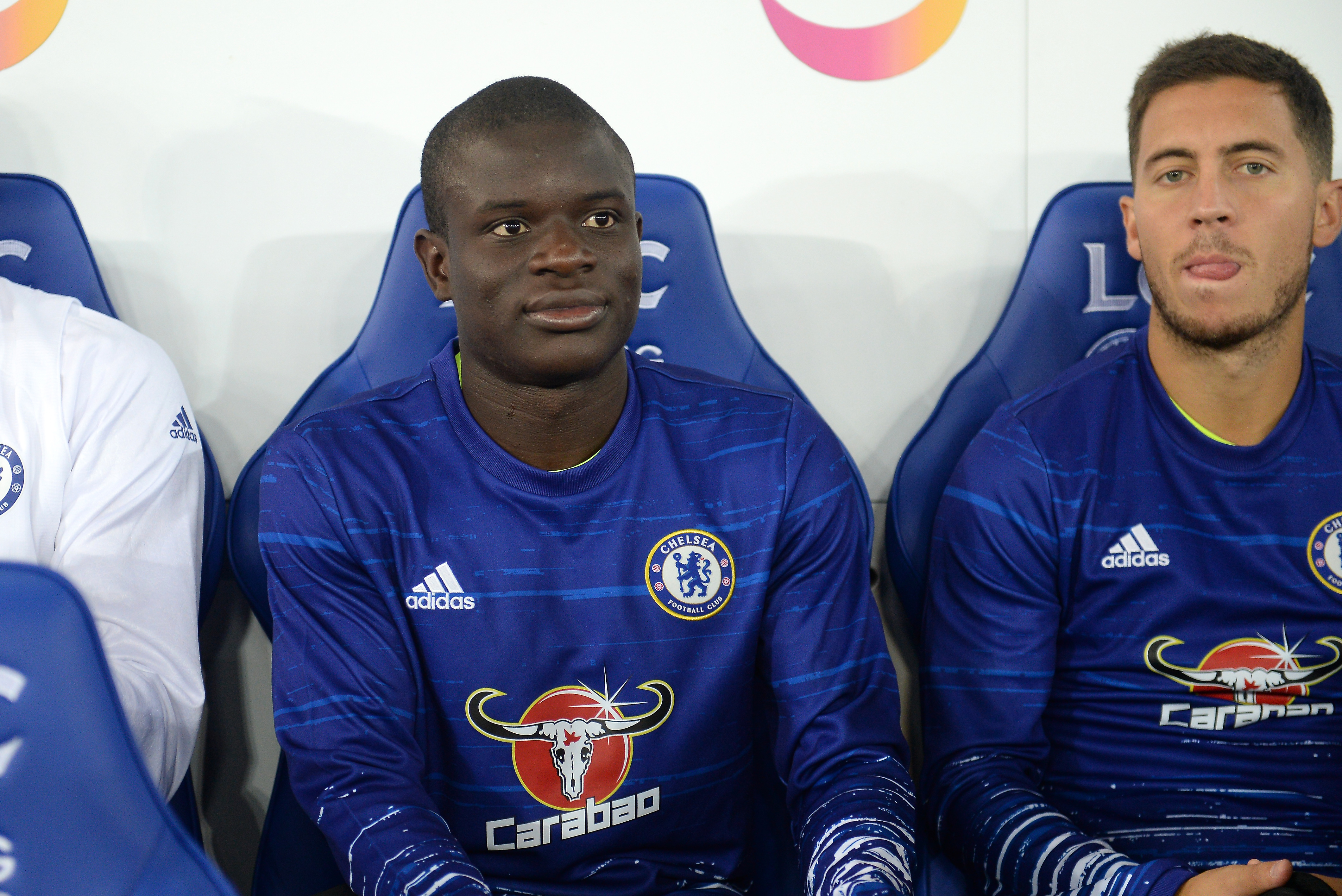 Chelsea are a mess right now. Antonio Conte needs to start over again and try to find a solution for his flawed and unbalanced squad. A solution like the one below.
Chelsea might be in ruins right now, and Antonio Conte might feel like he's got more problems than solutions, but there's no time for hiding under the bed. Conte needs to find an answer to his problems and he needs to find one fast.
Chelsea play Hull City in the Premier League on Saturday with Conte desperate for a win. Before then, Conte's starting XI needs serious reconstructive surgery. Aside from tactical changes, the Chelsea players also need to step up their hunger, desire and concentration. But the team shape must be changed.
However, before we put together a new-look Chelsea team to take over the world (or just beat Hull, for now), let's take a look at the main issues facing Conte. The main issues that the Italian's current lineup has.
The biggest problems are in the spine of the team. Predominantly, centre-back and centre midfield. Mostly, centre midfield. There really is no ideal solution to the midfield of Chelsea, given the players in the squad right now. It's a flawed group.
Let's take a look at Conte's most used Chelsea XI:
Notice how Kante is the link between defense and midfield. That link needs changing. Also, Matic is a wasted position. The Serbian has neither the mobility or dynamism, nor the passing or ingenuity, to play in that role.
Kante and Matic are too similar. Plus, neither wants to drop deep and take the ball off the centre-backs, under pressure, and help build attacks. Which is why the possession is often slow and ponderous with the ball taking too long to get from back to front. Nobody is showing for the ball.
Neither Kante or Matic are able to take the ball under pressure, whilst Oscar doesn't want to be that deep. Same for Cesc Fabregas when he plays. The centre-backs are a problem too, because they're not all comfortable in possession when being pressed. And with no options offering from midfield, it spells trouble. As we've seen.
Want your voice heard? Join the We Are Hooligans team!
Every team is going to press Chelsea high now because everybody knows they cannot handle it. They cannot pass their way out effectively. It's proven. So that is something Conte needs to try and solve. You know it's coming, so it's not like there isn't fair warning.
Eden Hazard, Diego Costa and Willian are all suffering higher up the pitch because of the team's inability to move the ball from defense, through midfield, and up to the attack. Sort the defense and the midfield out, and the rest will follow.
Anyway, what's the solution?
Well, the midfield has to be the starting point. It's a shambles. Matic and Kante cannot play together. It just doesn't work. So one of them will have to go, and Kante's extra energy and mobility is more valuable. Matic is out.
More from We Are Hooligans
However, Kante clearly cannot receive the ball under pressure and start attacks as Conte wants, so he needs to play higher up the pitch. Whilst Fabregas is too much of a liability off the ball to play as a deep-lying midfielder. So that pretty much leaves David Luiz or Oscar as the two remaining viable options as the sitting midfielder.
Much like Fabregas, Oscar has the passing ability but is likely to get caught out defensively. So David Luiz it is. Luiz has played as a defensive midfielder before, and has the passing ability and calmness to collect the ball from Gary Cahill and co. and get the play moving quicker into midfield.
Luiz can be a liability defensively, but he is less of a risk in midfield than he is at centre-back. So there's that. Luiz should sit in midfield, with Kante ahead, and joined by Fabregas in a three-man midfield.
Get the FanSided App
Oscar works harder than the Spaniard does, but with Luiz and Kante already in the team, Fabregas' assists and directness is more valuable. John Terry and Kurt Zouma should be the centre-backs once both are fit.
Meanwhile, Branislav Ivanovic is not mobile enough at this point to get up and down the right flank, so Cesar Azpilicueta should be the right back. Marcos Alonso comes in at left back.
The attack is what it is. Eden Hazard starts on the left of a front three, with Diego Costa the striker and Willian on the right. Thibaut Courtois is obviously the goalkeeper and not really a consideration given more urgent issues at play.
Here is the new starting XI:
Kante can now play more like he did at Leicester in this system. The Frenchman is full of energy and dynamism – let him use it! He gets around the pitch, he can carry the ball up the field, he breaks up play, he covers for teammates who have ventured forward.
He does a little bit of everything. So let him do it. Don't  just put him in a box as a defensive midfielder. Also, notice how he plays on the left of the three to help cover for Hazard. The Belgian is known to be unreliable defensively, and Kante will help cover that on that side.
On the other flank, Willian works hard and Azpilicueta rarely ventures far, so Fabregas is safe to play on that side. You can always switch Fabregas for Oscar, if that's more preferable for some reason or another.
The team overall is more balanced setup this way. It's still not ideal, but that's the quandary Chelsea are in right now. There is no perfect answer. The squad has been built with no system or style of play in mind, clearly.
It's just names on a piece of paper. Those names need to be in some kind of working order, though. So far this season, they haven't been. Conte needs to change that. Chelsea's season, and likely his job, depend on it.
This article originally appeared on