Chelsea's youth have bright future for club and country. Mostly country.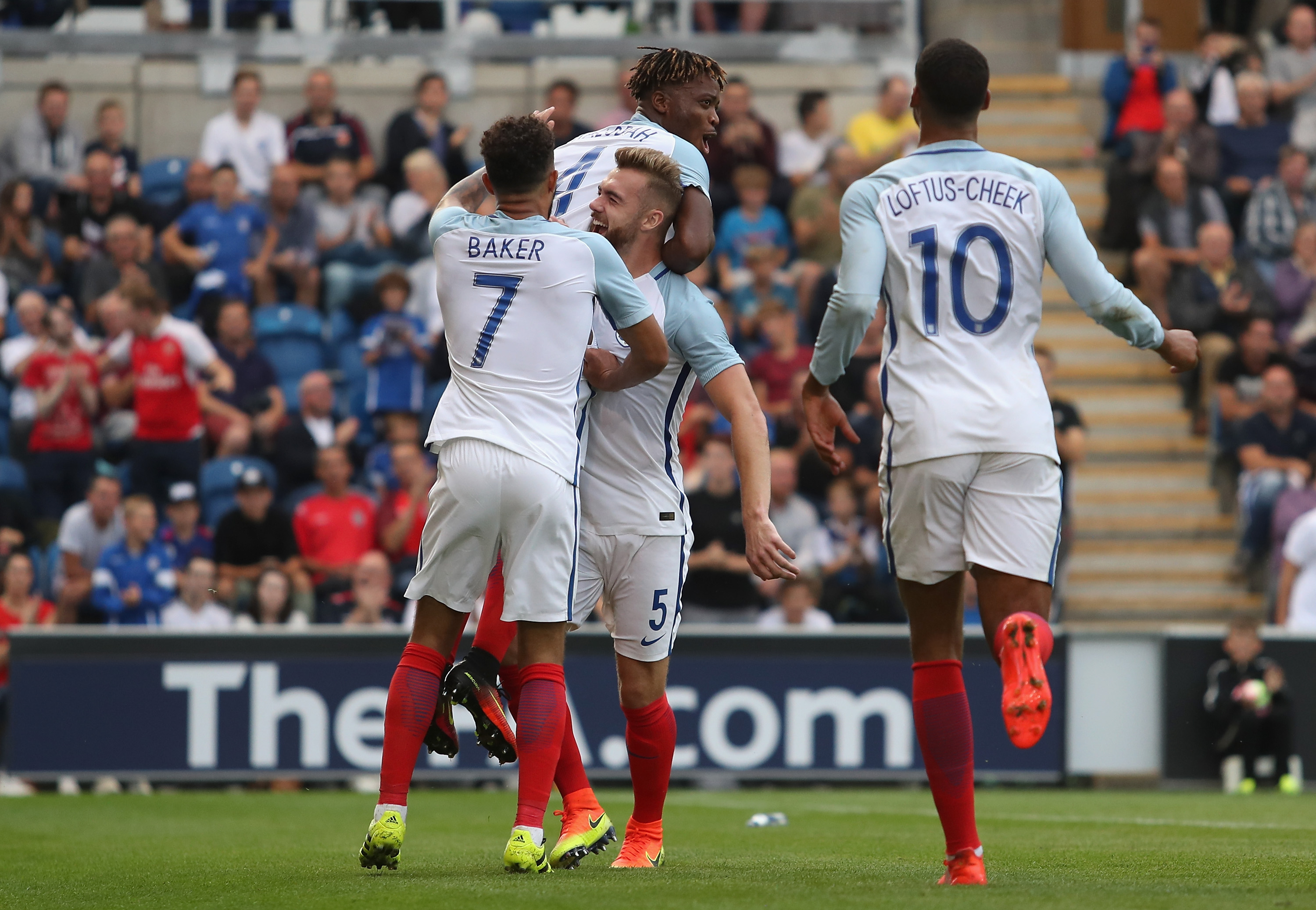 Three of Chelsea's youth stars provided the foundation to lead England's under-21s to victory. Stop me if you've heard this before.
Nathaniel Chalobah, Lewis Baker and Ruben Loftus-Cheek took a break from Chelsea's youth academy in May to represent England's U21 side in the Toulon Tournament. Baker and Loftus-Cheek scored in the championship game, giving England their first Toulon title since 1994.
In mid-July, the trio were at it again, this time back with Chelsea. Loftus-Cheek and Chalobah, in particular, impressed throughout the pre-season.
On Tuesday all three scored in a rout over Norway's U21 side. According to the commentator, the Norwegian U21s were two-thirds of their country's senior team. While he was mainly saying this to drive home OMG JUST HOW GOOD MARCUS RASHFORD IS, the point still stands.
The young Blues exhibited poise, control and technique in abundance. Their goals were tremendously well-taken, with Chalobah scoring his first for England U21s in 30 appearances at that level.
The three have 150 appearances for England from the U16s to U21s. Chalobah alone has 88 caps, an England youth record.
Good for them, right?
Over that same span, Chalobah, Baker and Loftus-Cheek account for nine loan moves away from Chelsea and just 23 appearances for the Blues' first team. Loftus-Cheek has 22 of those.
Home grown talent is hard to come by. With three in the squad it's odd Chelsea have yet to give any of them a chance.
Their camaraderie and friendship translates on the pitch. They know where each other is and where they are going to be. They play for each other, as well as for the shirt. One only has to remember the relationship between Eden Hazard, Juan Mata and Oscar to see how this chemistry produces beautiful football and winning results.
Loftus-Cheek showed moments of greatness last season. Both adidas and Chelsea are marketing him hard as a future star. But Antonio Conte is converting him to striker, which lands him behind Diego Costa and Michy Batshuayi in the pecking order.
Chelsea reportedly passed on Dele Alli, with academy coaches believing Baker had the higher potential. One is current holder of the PFA Young Player of the Year. The other is suffocating at Vitesse.
A midfield three of Chalobah – Baker – Loftus-Cheek has all the potential to be a dominant force. Chalobah can sit stout in front of the defence, Loftus-Cheek will be the powerhouse, box-to-box midfielder while Baker adds the flair, creativity and finishing.
Chelsea's first team of the near-future looks much like Chelsea's youth team today. No transfers required.
Last season the club's performance was the perfect excuse to drop the current stars and give the youth a trial. Yet Chalobah watched from the bench in Napoli and Baker was – altogether now – at Vitesse.
This season the midfield is crammed. Too many players for too few positions is a good problem to have for the club. But it's bad for the youth. Chalobah and Loftus-Cheek are resigned to the bench (or the stands). Meanwhile, Baker… why repeat ourselves?
The Blues loan policy has been heavily criticised, and rightly so. But if those who the club keeps around are not getting their chances at Chelsea, send them to a weaker Premier League side.
They need regular first-team experience in the league to which they are supposedly progressing. They have paid their dues out on loan. Their time is now, or it is never and they need to be transferred.
A series of multimillion pound transfers of mid-career players from another league is a risk. A midfield of Nathaniel Chalobah, Lewis Baker and Ruben Loftus-Cheek isn't a risk. It's a damn sensation.
This article originally appeared on