Chelsea: Loaning Cesc Fabregas to AC Milan would be inexplicable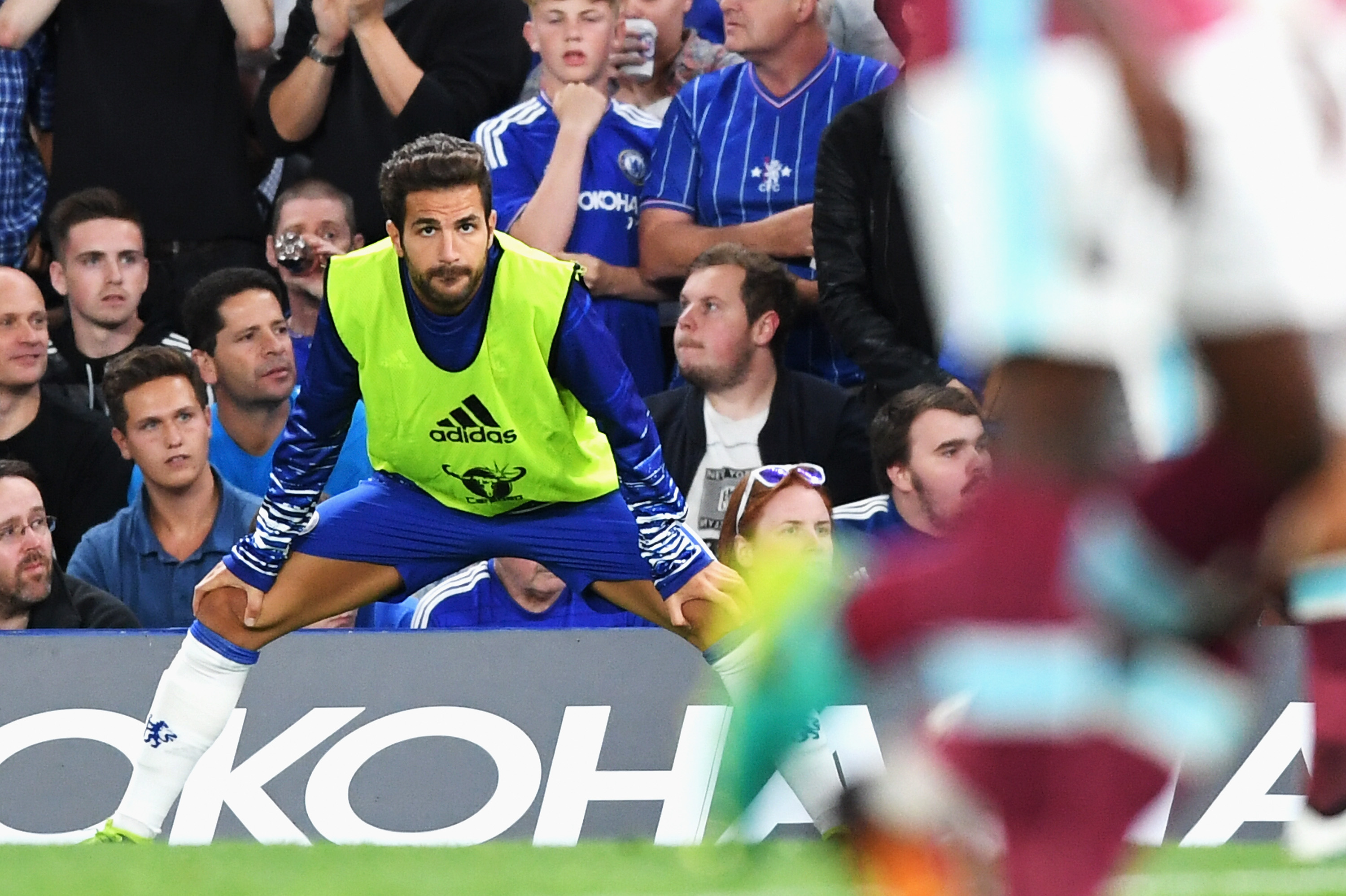 Cesc Fabregas is being linked with a move away from Chelsea to join AC Milan on loan.
Cesc Fabregas doesn't seem to be in Antonio Conte's plans right now. But if that wasn't strange enough, Chelsea could loan the Spanish midfielder to AC Milan in January, reports The Sun.
Chelsea have had a good start to the season without blowing anybody away. Fabregas is yet to start a single game, but has made two Premier League appearances as a substitute against Watford and Swansea City.
The playmaker had terrible season last year. Based on that form, it is easy to see why the former Arsenal man is not currently in the Blues starting lineup. But the entire squad was pretty abysmal. It wasn't just Fabregas.
Want your voice heard? Join the We Are Hooligans team!
This season, Conte has arrived and decided to play a 4-1-4-1 formation so far. This just muddies the water further. With N'Golo Kante playing as the deep midfielder, Conte has decided to play Nemanja Matic as a more advanced midfielder alongside Oscar.
More from We Are Hooligans
It's a negative midfield lineup that lacks creativity outside of the Brazilian. Fabregas would surely contribute more as an advanced midfielder than Matic? If Matic is better than Fabregas now in that role then never mind a loan to Italy, Fabregas may as well hang up the boots.
Matic is a much better defender and works a lot harder than his Spanish teammate, but that's why Kante is there. To allow players like Fabregas to do what he does in possession of the ball. Chelsea's forward players will be a lot happier making runs and receiving passes from Fabregas than they will Matic.
The selection seems overly negative from Conte and could now see an excellent player like Fabregas go to waste. Or even worse, leave the club. On loan. Not even leave for a nice return, but on loan. Why? For what purpose?
Perhaps Matic is going to grow into the role as the season goes on. But it's not a natural position for him and the role sees him play more in areas that are not natural to him either. Against the top teams in the league, it might be a wise move.
But against the lesser teams, who sit deep and allow you to have possession, you don't need an extra player who can win you the ball. You need a player can use it intelligently. A player who can open up a tight defense and create goals for the strikers.
Two seasons ago, Fabregas notched 18 assists in Chelsea's title-winning campaign. The 29-year-old is still in the prime of his career. Fabregas should be in Chelsea's starting lineup, never mind AC Milan's.
This article originally appeared on